Candy is the new magazine from
Luis Venegas, creator of
Fanzine 137 and Electric Youth! (neither of which I've heard of before, but I'm gonna go have a little dig around in a minute cos I'm somewhat interested now). There's a
feature and interview
at Dazed Digital
...
It's the world's first transversal style magazine!
I'm pretty sure my workmate off of placement (Eudald @ weneedanewman) went along to the launch party in Hoxton last week.
Luke Worral makes an excellent woman.
CANDY 1 from Luis Venegas on Vimeo.
So yeah, it's full of editorials featuring male models in drag; Lacroix couture and Rodarte's web-like knits; and "some of the most iconic figures in trans-history", as well as contributions from the likes of photographer Bruce Weber. Exciting!
Some examples?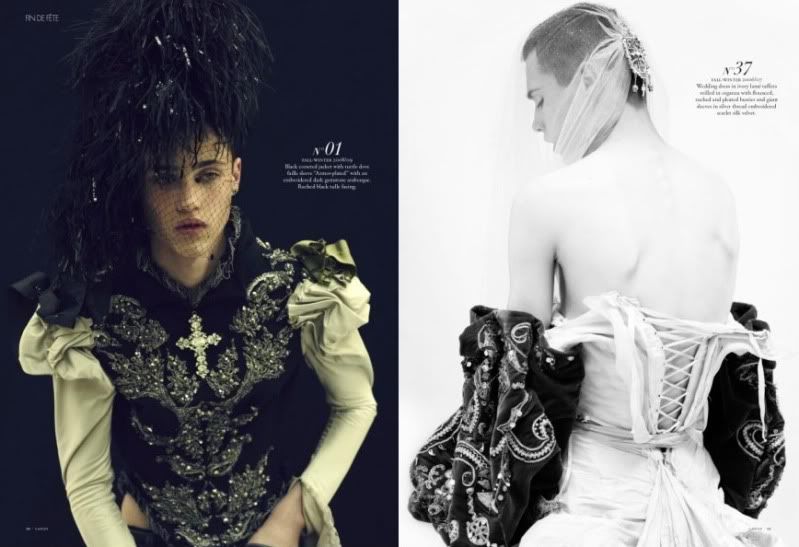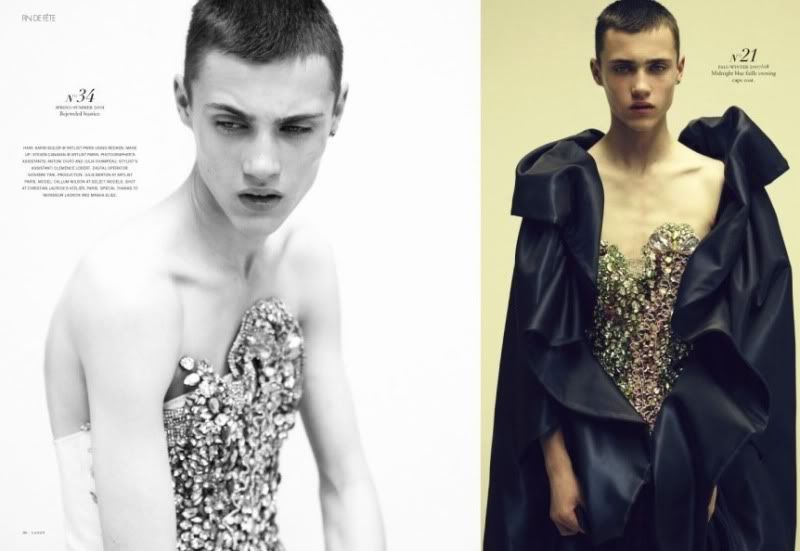 J'adore le sparkly corset!
Reminds me of this slice of heaven (sometimes it would be nice to have smaller boobs. I'm most certainly not fitting into a 32B.)
It can be found here at ebay
... I think I might be DIY-ing, it's just too fabulous.
Candy, as Fanzine 137 and Electric Youth!, is printed in a limited run of 1000 copies, and A/W 09/10 is on sale now!