Also on the list of things not coming with me - the collection.
But since I'd packed an awful lot of of my clothes, the blue dress was the only nice thing* I had to wear for a family meal.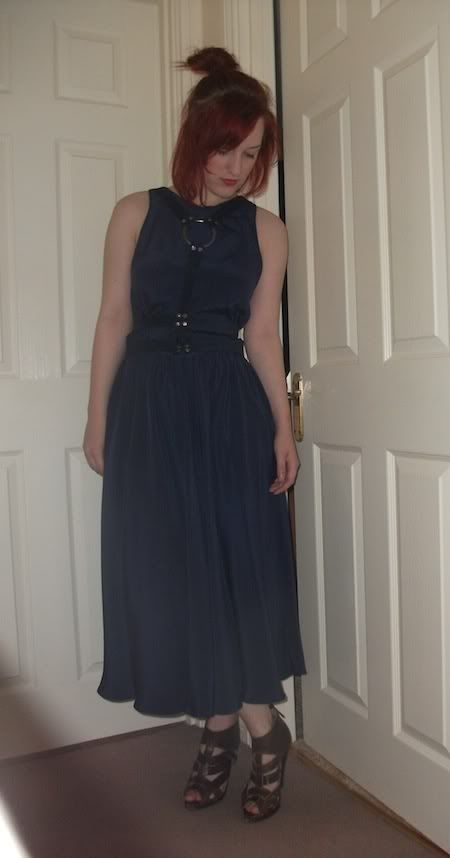 things that fly dress//topshop shoes//avon lipstick in instant mocca
*that fit me. Though the waist strap only fits before I have a three course meal, evidently.