black and blue, matte and shiny, leather and....leather.

always been an admirer of ADAM (a label that was on my 'shop report' short list...) and a/w11 hasn't let me down - blacks, blues, creams and greys (the bulk of my wardrobe in colour terms, then) plus checks, full and/or midi length skirts and a little sheer, texture and knit thrown in.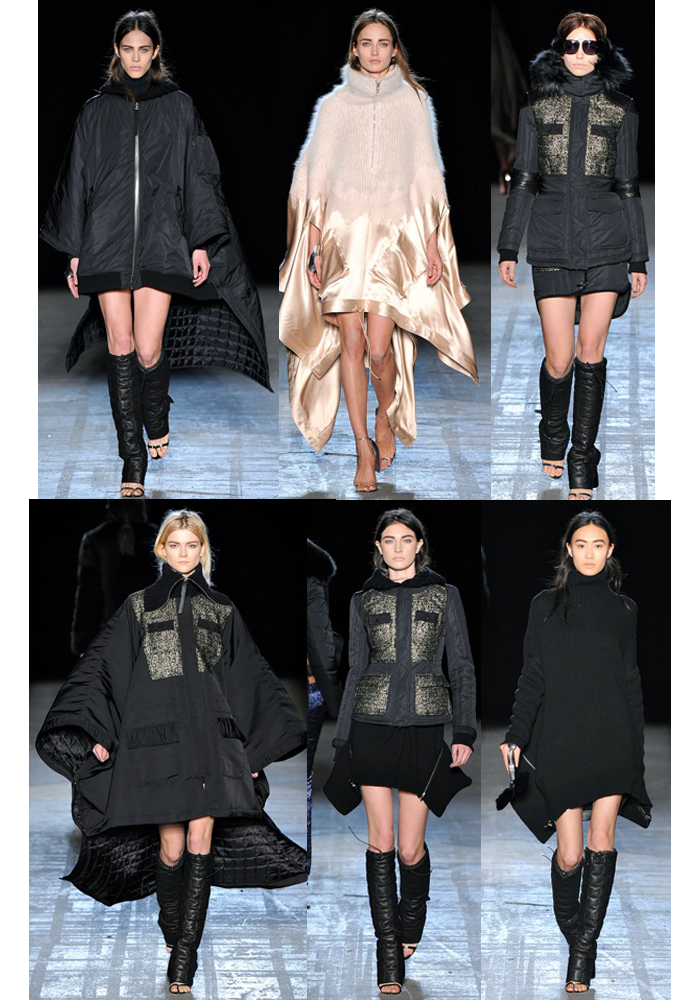 meanwhile alexander wang is doing capes and more capes - or "the curvy fashion girls's [sic] favorite" as derek blasberg tweeted during the show. right. sure. yeah. really? - featuring many a matte/shiny panel.
obvs awang is a fan of the 90s - he very much facilitated the grunge comeback, yeah? - but the shiny puffa jacket situation should be left there, imo. i leave the first look with you as the only example i picked out of said puffa situations, but it's really not the worst offender - and i love that the longer length at the back means you can see the padded inside; big fan.
the panelling really works better with the matte/gold sparkly knit pieces, right?
look 2 is really interesting - the knit blending into the silk - but may i enquire as to who isn't wearing shoes in winter? or for that matter, whose wearing knee boots with open toes and a toe post... hmm.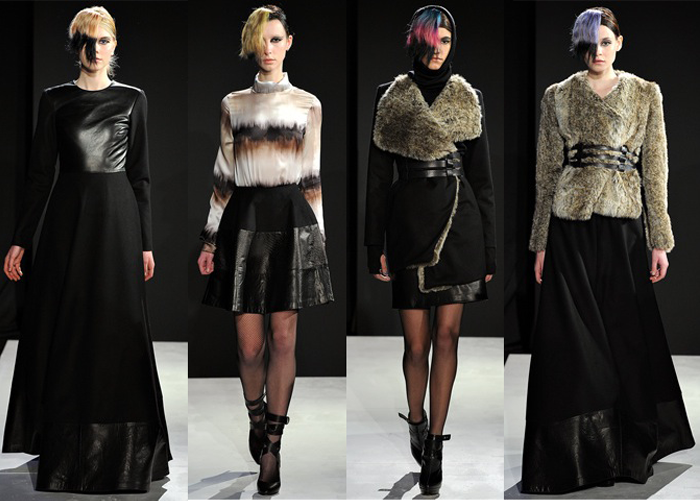 and at mandy coon it's all about the drama

.
leather on leather and fur and belts and full length and black

. and dip dyed black fringes, which are pretty awesome.
next a/w isn't so much about fall witchy vibes, it's about fall bikerwitch vibes, or something.