the nyfw train trundles on.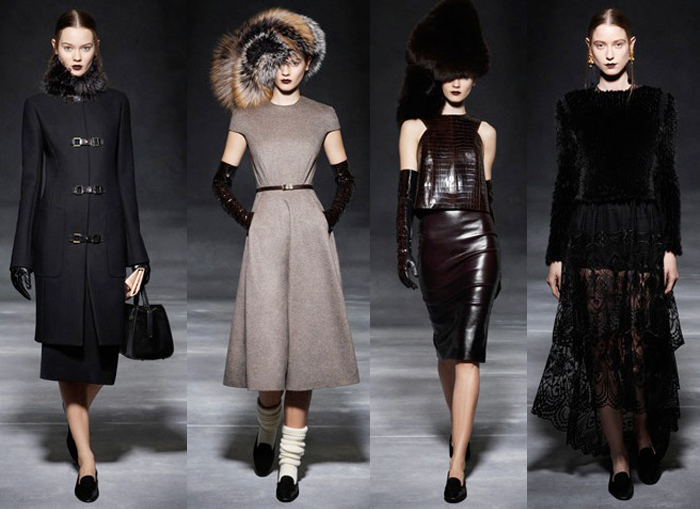 love the coat fastenings at the row, plus that second wool a-line dress; perfectly styles (read: as i would wear it. ok, maybe not with the huge fur hat situation, and definitely with heels, but this look is seriously making me consider the necessity of leather opera gloves, amiright? i am right.). little lace, check. little textural leather (croc skin crop vest, come at me bro) as part of monochrome leather look, check.
in summary, "olsens produce cool, casual collection with some really sweetass pieces" - business as usual then.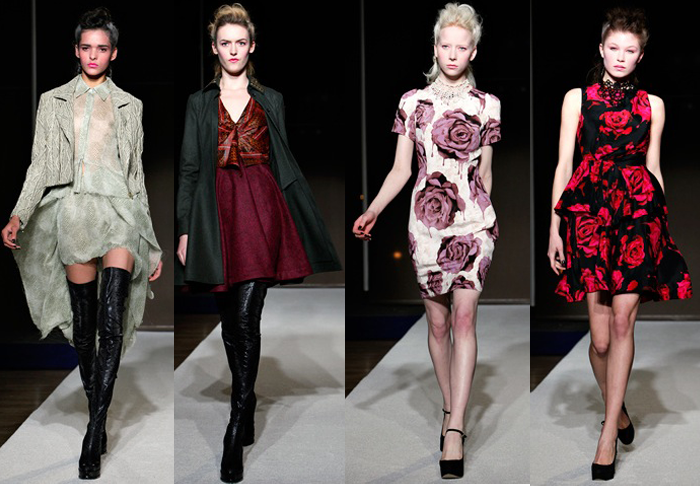 meanwhile, bensoni seems to have had a sift through my wardrobe.
floral bodycon, 50s style skirts, thigh high boots, sheer and floaty topped with a cropped jacket...
lovely colours; and the first floral dress is the business. the dripping, dull pink flowers aren't too cutesy or girly; always appreciated.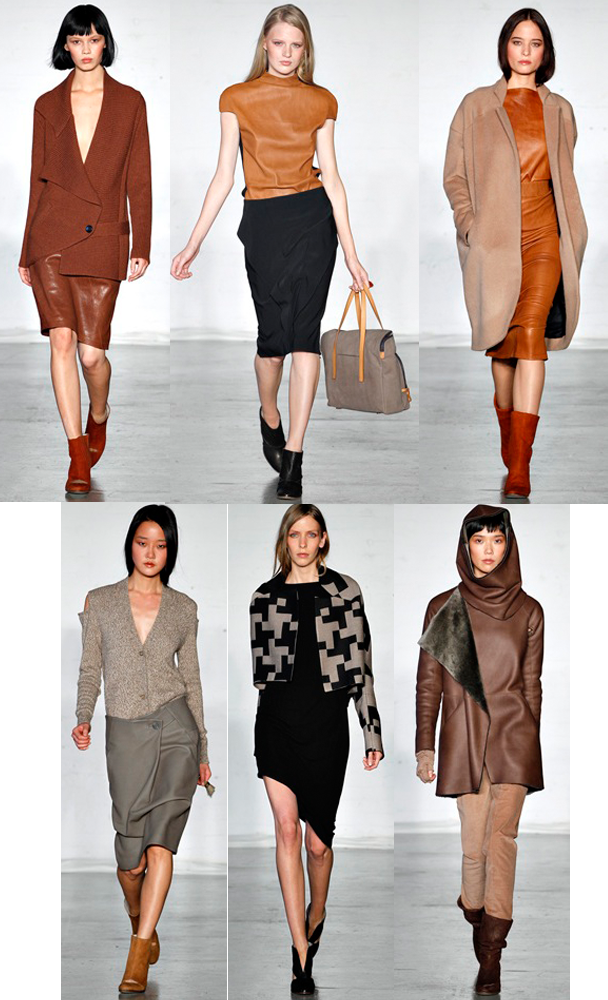 all these leather situations at zero + maria cornejo c
an get in my wardrobe asap, in partics that 2nd look which is clear proof that brown and black can, nay, should go together. love the little details like the half belt and asym cut in the first look, and the relaxed button fastening in the fourth. that sixth look - fur lined, cowl hooded, leather - looks heavenly. maybe not practical in a rainy britain (hello rain-stained-leaather D:) but the warmth would sure be appreeshed.
oh, and huge houndstooth? i adore you.