this is essentially (BUT NOT QUITE. must own another leather jacket+ goth boots. like these, but not these, because they are a size 7 D:) the outfit off of this post...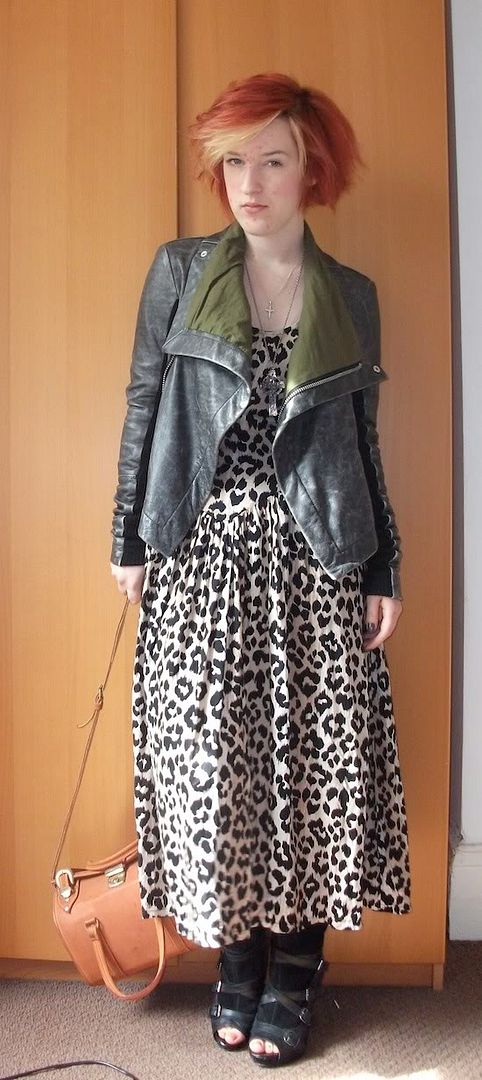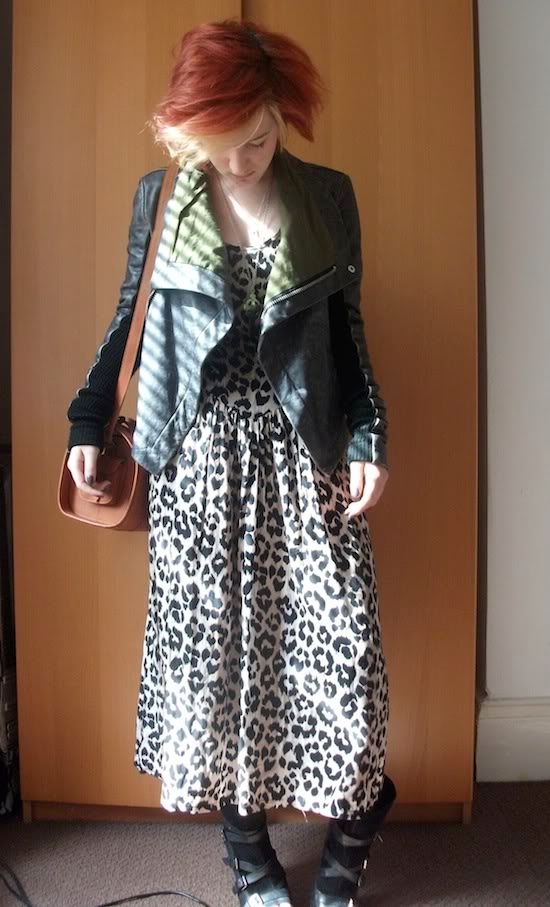 vintage dress+bag (off of the same ebay seller; hot damn!)+celtic cross necklace//jacket+shoes from ebay
well, if that outfit description isn't proof that i spend too much time on ebay, i don't know what is.
yeah, the dress and bag came.
the bag has for too many buckles and fastenings, but it is awesome.
the dress fits like a glove. and this is why i buy vintage. no dress on the high street would fit my chest, waist and hips all at the same time without me buying a bigger size and pulling the waist in with a belt. le sigh ♥