i've always hoped to be a "good trouser wearer", but i feel the world is really rather working against me - a penchant for skinny or tapered trousers, especially with a slight crop; and short girls with curves...well, they don't really mix. it doesn't deter me, of course.
anyways, i've always thought
zara did a good trouser, and coincidentally they
opened their webshop this week - there isn't a zara in Newcastle*, which greatly displeases me, but it shall no longer be a problem!
and look at some trousers!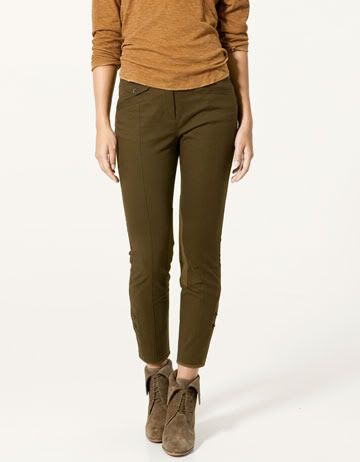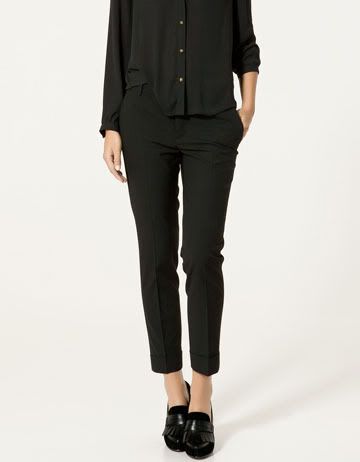 great prices, great cuts, would go with loads of stuff. am especially partial to pairs 2 and 3 (that i like the cheapest pairs is really one for the books), which are, of course, cropped and skinny. methinks i shall invest in a couple of pairs of trews come loan time (2 weeks 2 weeks!).
course, zara's trouser department aren't always onto a winner...
hmm.
what's catching your eye in the zara webshop? are you also on a trouser-hunt?
--------------------
PS
--------------------
*i assume though, that there is one somewhere in the Metrocentre, but i also assume that i'm not alone in the thought that if you are sans car and don't work there, you are unlikely to be rollin' to the Metrocentre. what say you, northerners?
**their words, not mine.