remember this dress
?


i got the urge to fling as many polka dots at my person as possible. this is the result.
note: this is a total filler post, but these photos have been in my photobucket for a couple of weeks and i should post them before i forget they exist, cos they are rather fun!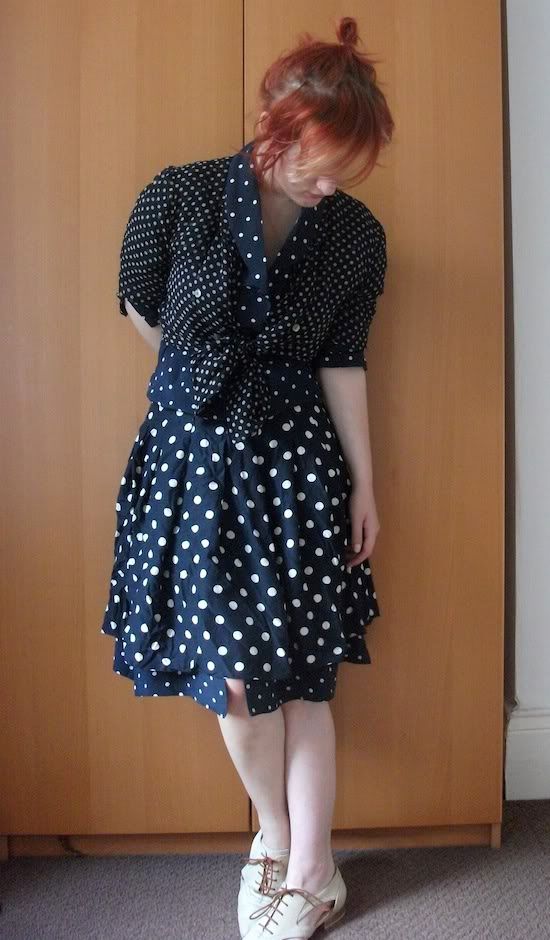 ...everything is vintage/thrifted/ebayed, WHAT A SURPRISE!
= "elaine" dress//skirt//sheer blouse//asos brogues