the last "here's some things i bought in london" post, honest.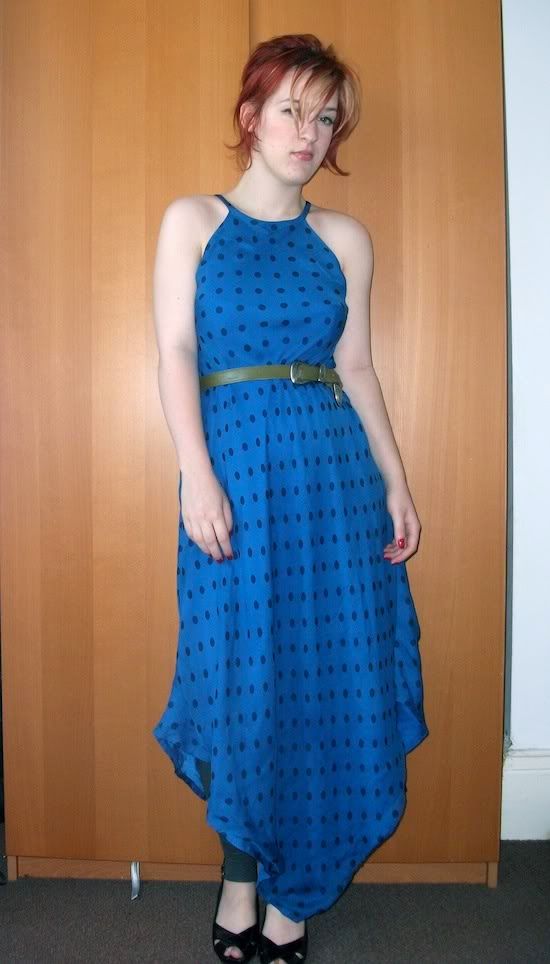 vintage dress, portobello market//belt from episode (came with the leather skirt off the other day!)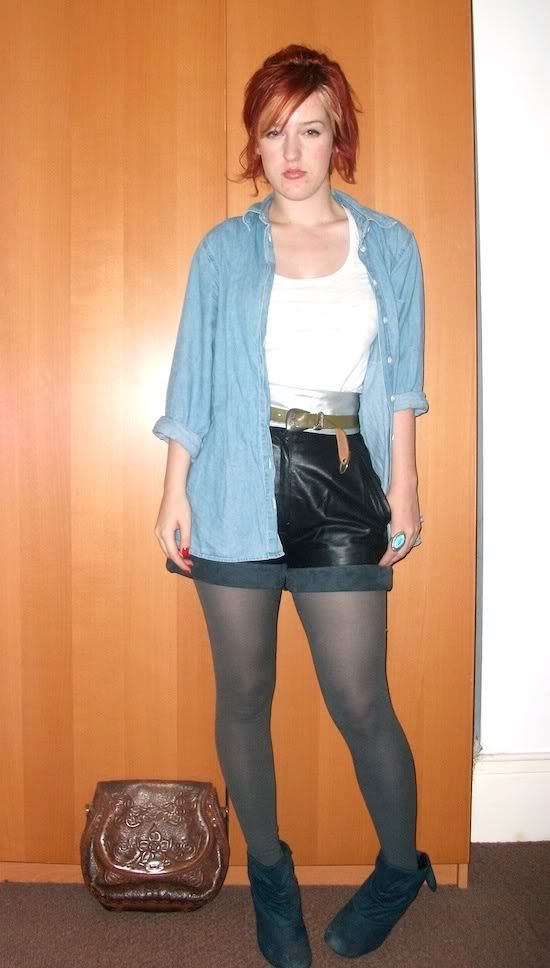 leather shorts+belt from episode//bag from brick lane//
h&m tee//thrifted shirt//obi belt from australia//select boots//vintage ring
now this was the jackpot. somehow it fits over my boobs; i don't know how. a fiver from portobello, and perfect for recreating the evening skirt, daytime top look that i loved so much. i had to cut off the sheer collar which was pretty damaged (and there are holes in the skirt in places, but it's so floaty that you can't really see them.)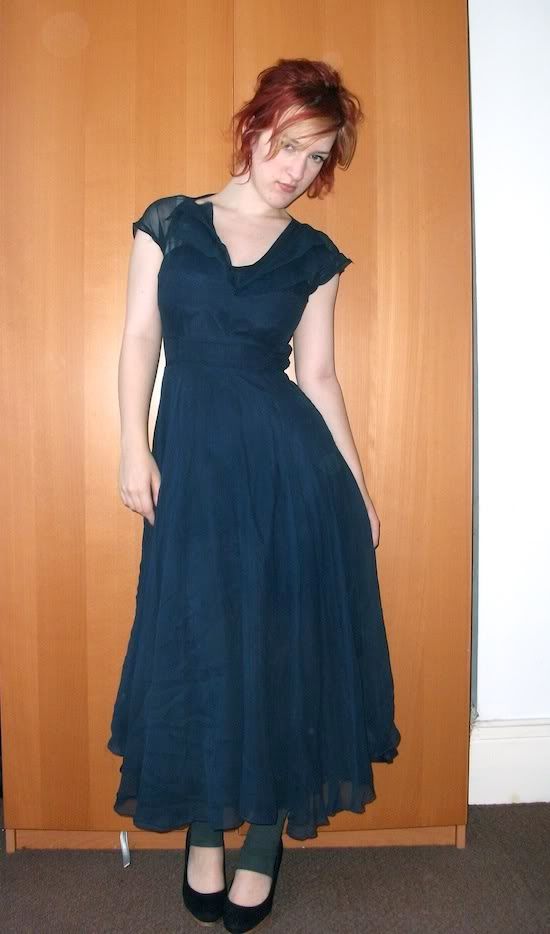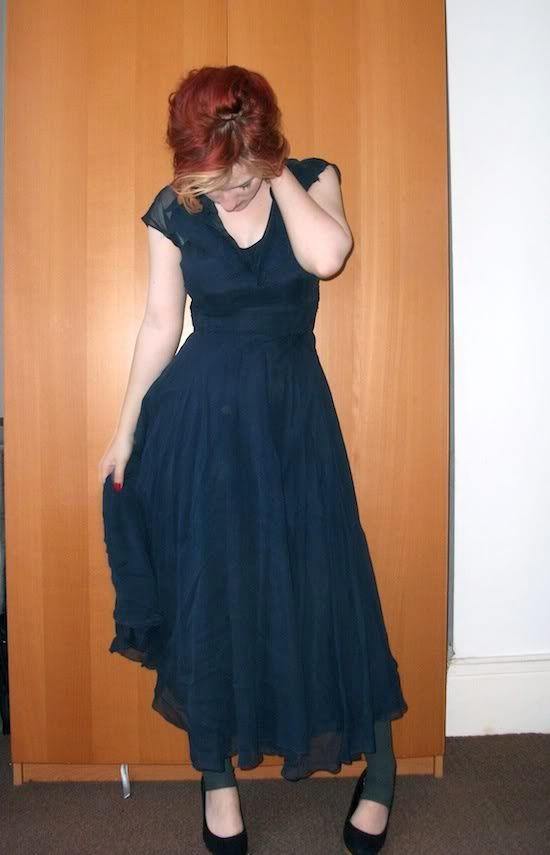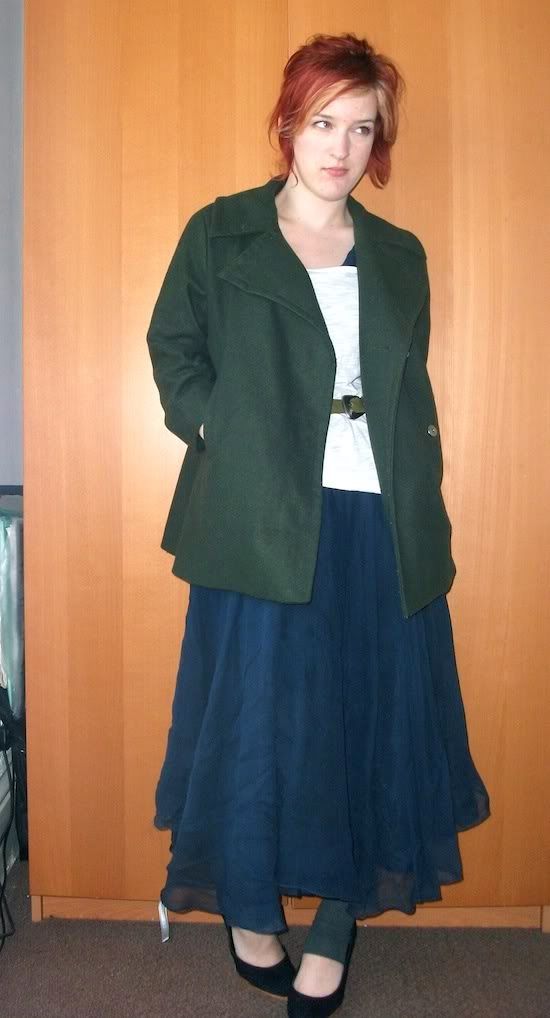 look! it even goes with a coat brilliantly!