Part trends to watch out for, I guess, but mostly pieces and looks I loved that I want to be wearing now, let alone when autumn comes around again.

10 - Piece: Shoes at Balenciaga
I guess these are coming down on a love/hate divide all over, but I can't get enough of them.
I think this is my favourite colourway.
9 - Look: Vera Wang
Sheer AND ruffly; styled so it's not too girly. Can not find fault.
8 - Look: Limi Feu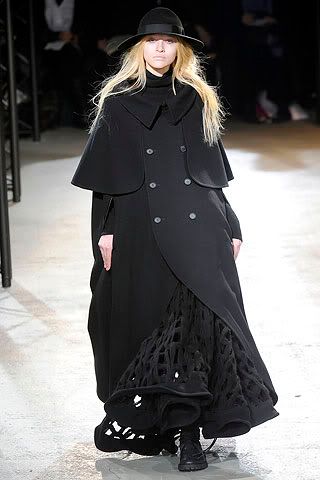 7 - Collection: No21
Contemporary, casual. I want to wear these pieces, and I want to wear them POSTHASTE.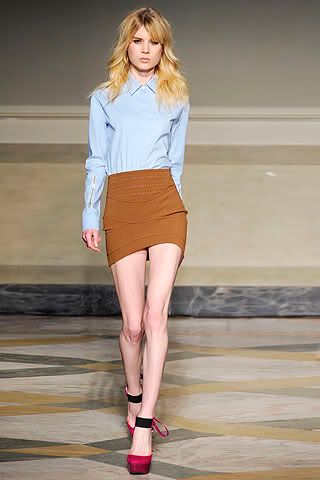 6 - Collection: 3.1 Phillip Lim
One of the only
LOVED
collections that I still love as much; and for the same reasons.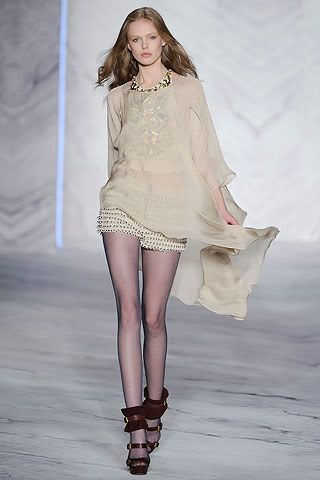 Posting this look from it 'cos it's a pretty good example of the things I loved here.


5 - Collection: Giambattista Valli
So, to write this, I just flicked through my previous AW10 posts. As you will note, very few of

the pieces/collections here are from the "LOVED" posts. I guess it's retrospective? Hindsight? After a couple of

weeks of not looking at things, I'm not as in love as I once was. That said, Valli's collection still sticks in my mind,

and the more I look at the pieces I picked out, the more I love it.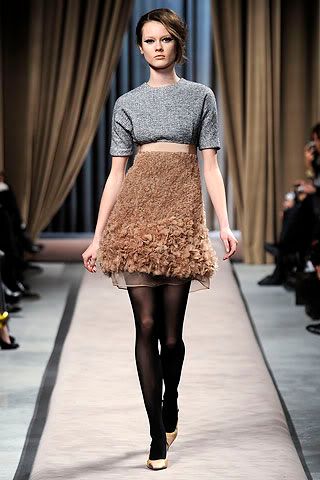 4 - Piece: THIS Dior bag.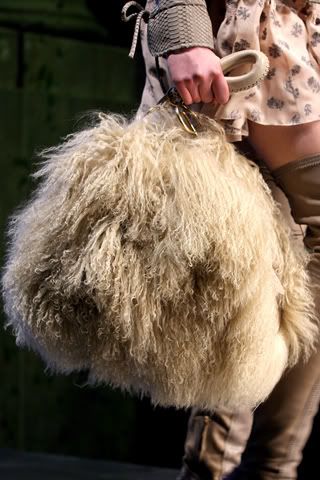 Similar to the googly-eyed Giles, but cooler. Gimmicks are cute and stuff, but while both bags would probably get matted evench, at least this one wouldn't also have scratched googly eyes. And it looks so soft!
3 - Collection: Haider Ackermann
SO good; but specifically this look: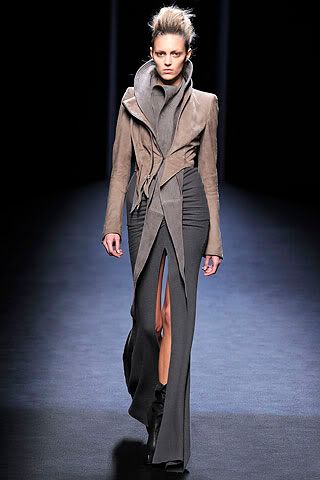 Drawn to it; can't explain.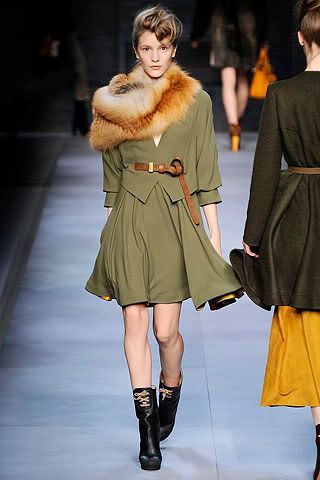 1 - Trend: The evening skirt/day time top combo.
YES.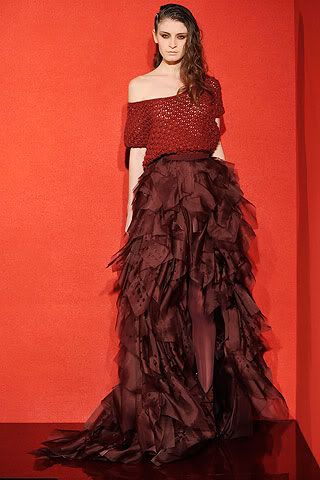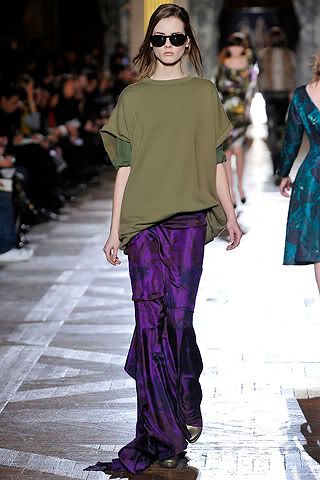 As seen almost exclusively in Paris (Or, I only noticed it there), at Jasmine di Milo, Dries Van Noten and Martin Grant respectively. So much love for this look.