pics are either mine or stole from Bailey's facebook. she won't mind...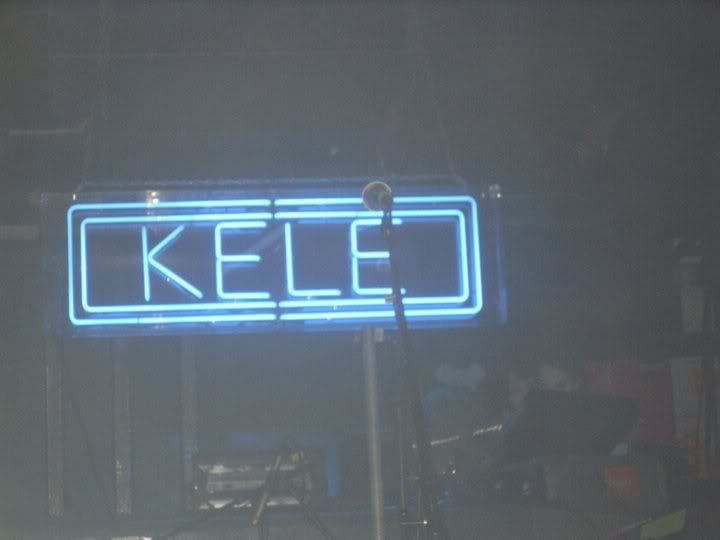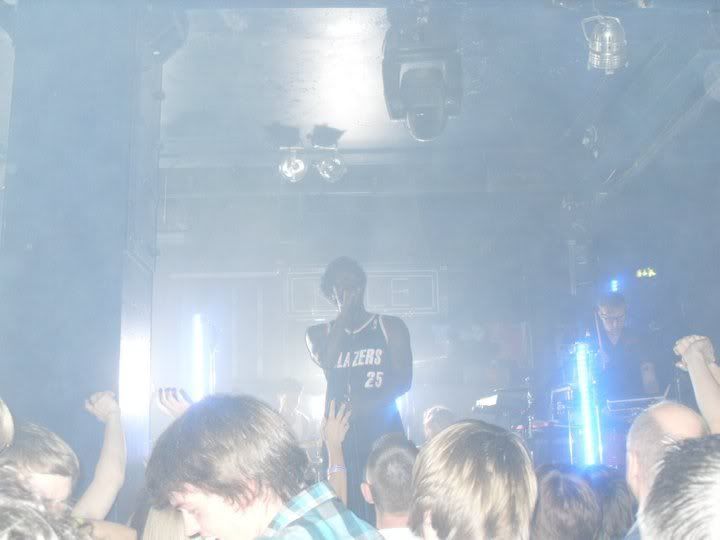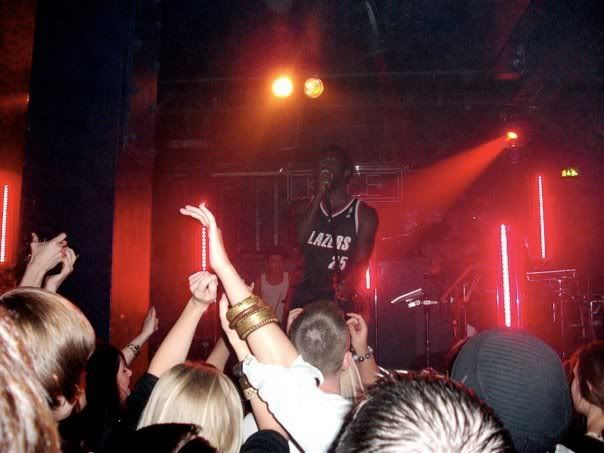 a little thursday evening gigging. he was awesome - some remixed bloc party stuff, as well as the new album stuff which sounded great. of course, alcohol may have helped my thinking here.
i remember being at gigs at age 16 and having a hard time deciding whether the 14 year olds declaring the love for whatever band were more annoying, or the drunk older people dancing around with no regard for others.
having now experienced being a tipsy older person at a gig, i find the sober kids giving us withering looks to be the most annoying.
a life lesson learned, i think? younger people are always the most annoying; maybe because you will, inevitably, be the older people one day, but you can never be the annoying young person again.
this is getting a little philosophical, so here are some dodgy club-based pics of my outfit, instead.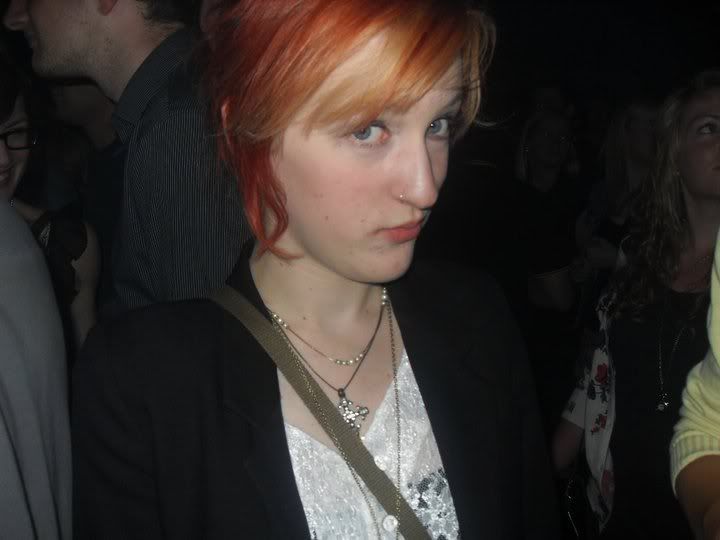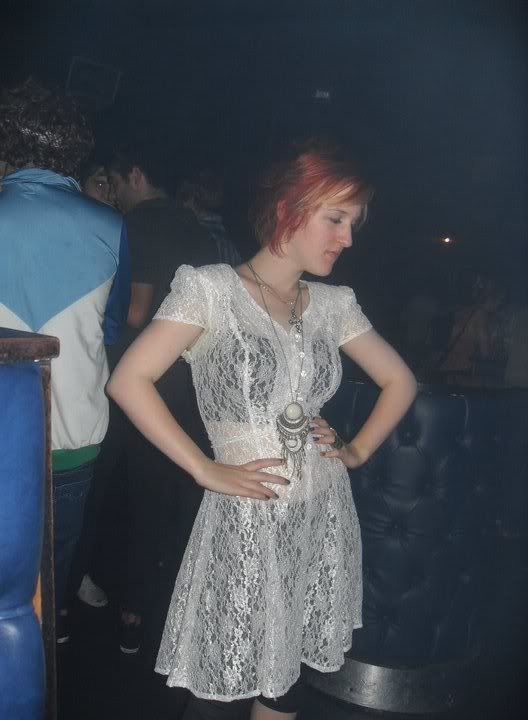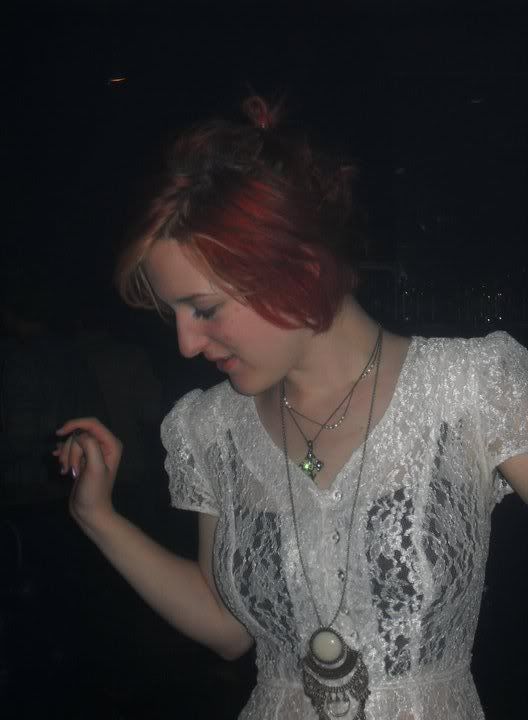 thrifted jacket+bag(not seen)//vintage dress+necklaces//topshop crop top+cropped leggings//
oasis wedges (of course) (not seen)//H&M necklace+ rings
dancing, not posing.