ana took my damn camera home in her bag (by accident) so i have to wait til tomorrow to get it back. hmph.
here are some shoddy photobooth shots instead.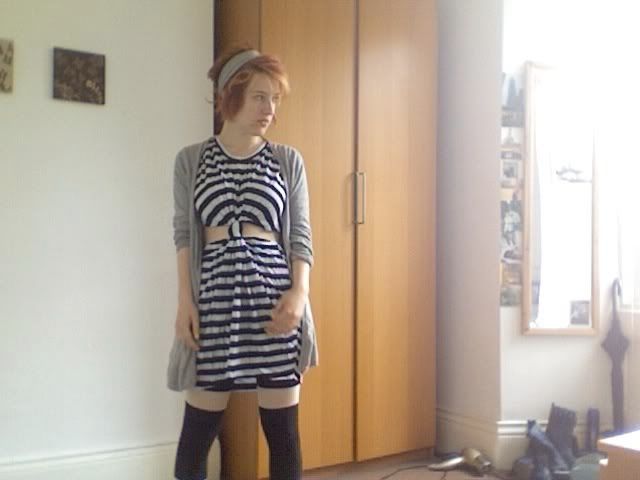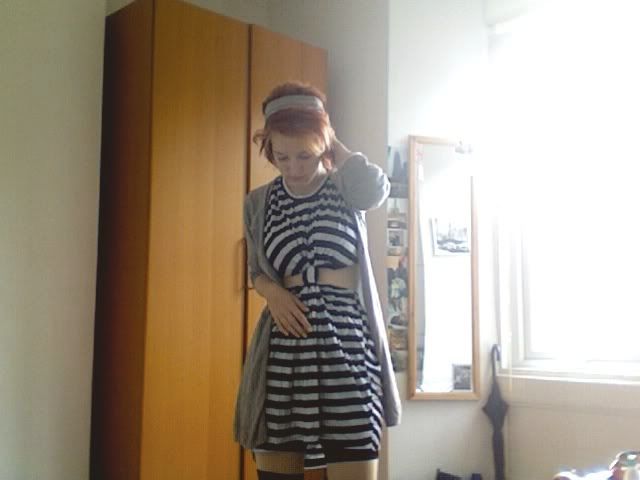 shakuhachi* dress//uniqlo cardi//henry holland tights
so this dress i got in the urban outfitters sale came. it was £170 down to £80, and i was tempted. and then it went down to £40, and swiftly into my basket. i would never have bought it at full price, but there you go.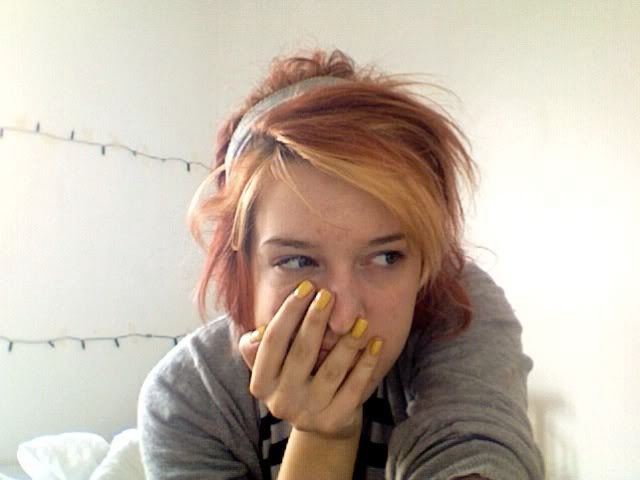 ...barry m nails (a closer inspection). must note, everyone bangs on about how good barry m polishes are, but this one took 3 coats to get an even, bright colour and is a bit runny, AND chipped after a couple of days. not largely impressed. but they did have lots of colours, and maybe it's the nature of the colour i chose (got a bright orange one too but haven't tried it yet)
* shakuhachi is a medium-high end label which is pretty cute - a little too cutesy in places but some nice jersey pieces.... you can see/buy pieces at urban outfitters
and at
asos, but my dress is sold out now.