a swift outfit post. even though i could be posting about any number of things - the Kele gig at Digital last Thursday, or last night's murder mystery extravaganza, for example.

but instead, an outfit i donned on saturday eve, for the another evening of socialising and, err, copious amounts of wine.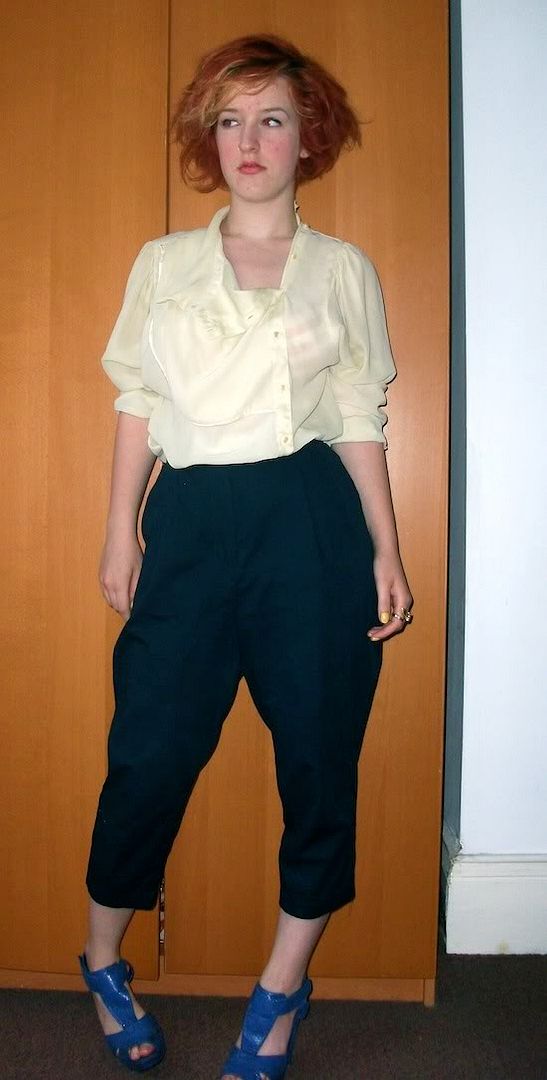 vintage blouse+high waisted trews//vintage+claire's rings//
peacocks shoes (i think)//yellow barry m nails - hi, 2 for a fiver in boots!
you guys, i'm SO GOOD at blog pictures. red eye is so this week.
i wish i could get my hair to go like this, rather than randomly waking up with it big, curly and awesome and arranging an outfit to compliment it.
fuck yeah, hair. fuck. yeah.