i've gone all 40s. which wasn't part of the plan.
it's the hat.
the comeback I speak of = formal hats.

part outfit post, part DIY.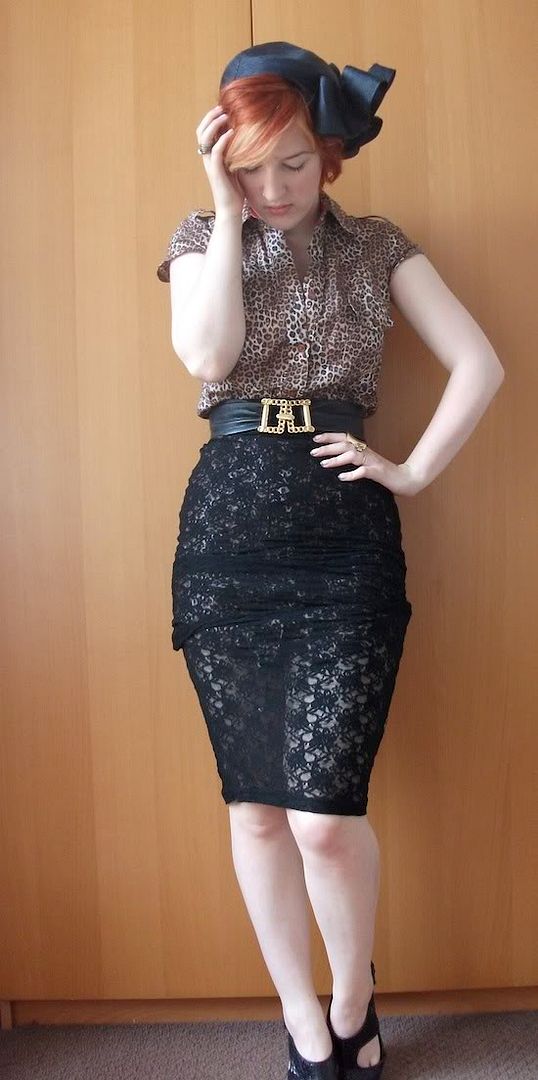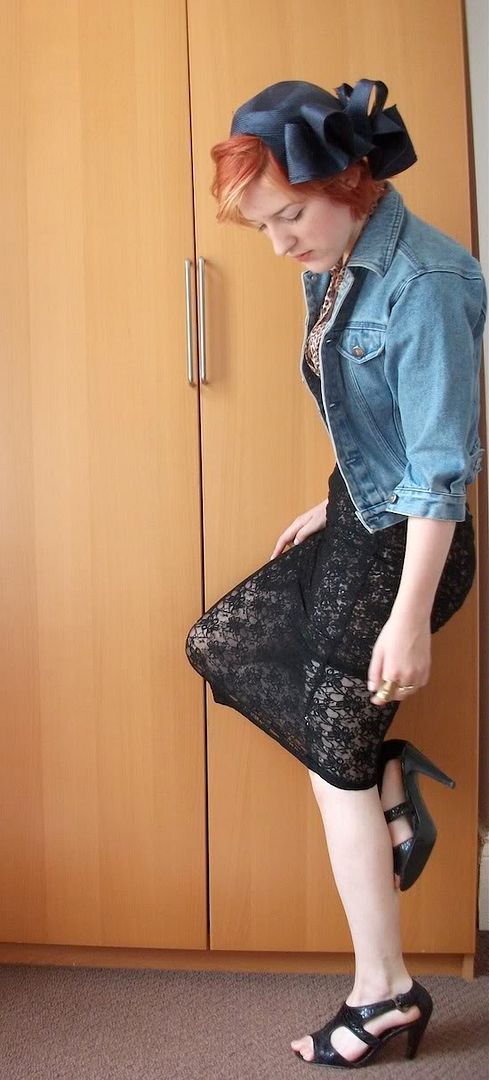 thrifted leopard dress//topshop boutique skirt//vintage jacket+belt (gift off Ana...)//peacocks shoes//various rings//thrifted+DIYd hat
if in doubt, dress it down with a denim jacket...
you may remember my buying this hat on a whim way back when I had blonde hair. it went with the outfit the day I bought it; it was £4 in a charity shop. I don't think I wore it again other than in that pic.
it (along with a whole bunch of stuff) have been in my DIY pile for months, but last night I had an hour to kill and it was on top of the pile.
essentially, alls I did was cut off the wide brim and concertina-d it and stitched that to hold the shape, then stitched it to the bit of brim I'd left on.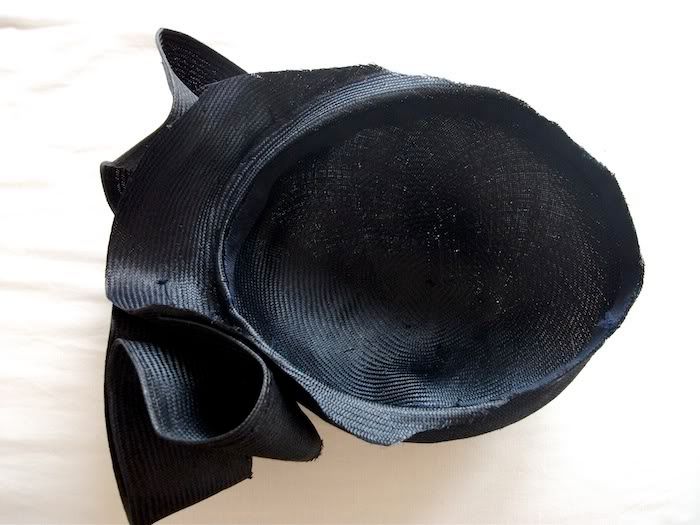 if I wear it forward it looks like a baseball cap...I shall not be wearing it like this. but with the brim at the back or side; vair cute.
such an easy DIY (no need for good sewing, as long as it's held in place and you use the same colour thread...), perfect for weddings or other such formal occasions. or, y'know, everyday.