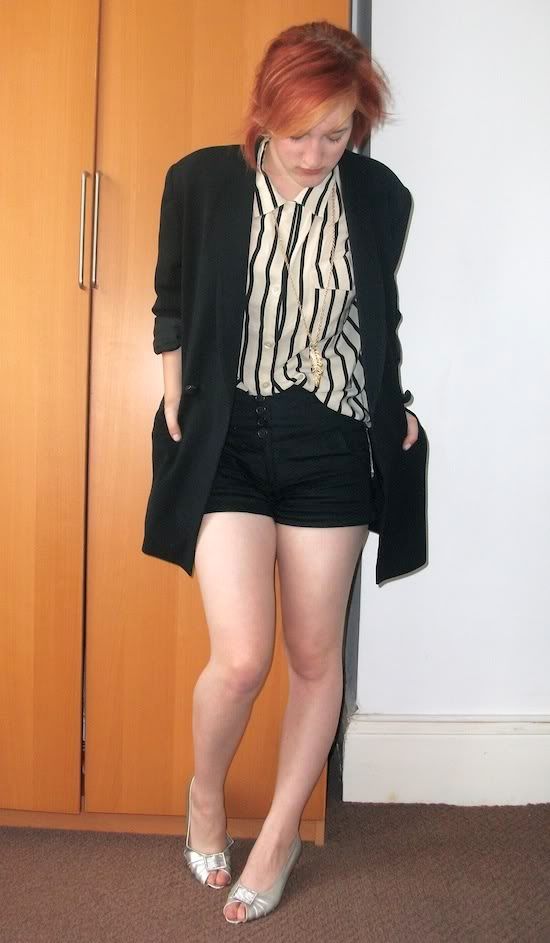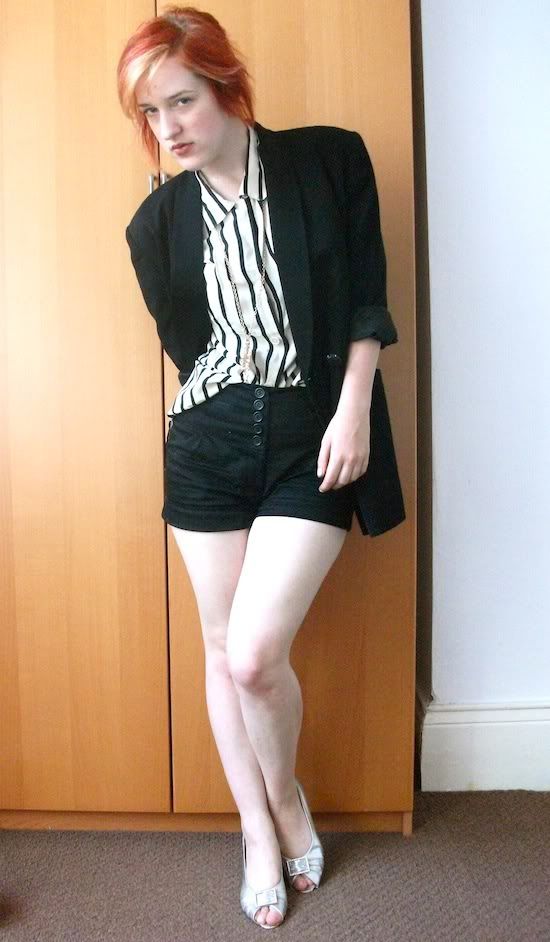 vintage/thrifted blazer+silk blouse//vintage shoes//primark shorts//H&M necklace



lots of outfit posts of late; which is strange cos I'm not really going anywhere. post office; morrisons; ikea. maybe town. *shrug*
anyways, obvs this isn't a suit but it passes as one, and I'm quite down with it.
you might've noticed Elaine Benes of Seinfeld fame has taken over Little My of Moomins fame in the sidebar there > ...then note my buttoned up shirt.
high necks don't often work with me but this gets a pass, ouioui?