More Paris times; but not yet a roundup, oh no!
Merely a little look at the shoes from Balenciaga. Not a fan of the collection, per se (no looks dragged to desktop...), but the shoes? The shoes I liked.
Balenciaga has been in the midst of some madness these last few seasons, as of SS07.
The same goes for Balmain, off of SS09.
While both these collections were a bit new; a bit different (I remember my textiles tutor going mental for Balenciaga SS08...), the houses both seem to have...rested on their laurels, a little? OK, perhaps this is more for Balmain (
SS10, for eg, was abysmal. IMO.
), but Balenciaga has run off with the futuristic shapes and big shoulders and carried on with that for a few seasons now.
What made SS08 special was the combo of futuristic with the vintage-tinged floral digital prints? I dunno, just seems Balenciaga does better when they add unexpected interest to the futurism. Which is what is missing, for me, from more recent collections. They are
too

futuristic. Too geared to that look. Jus' a plea to Nicholas Ghesquière to bring back to unexpected. It works.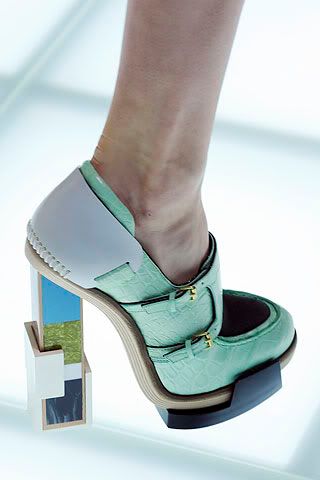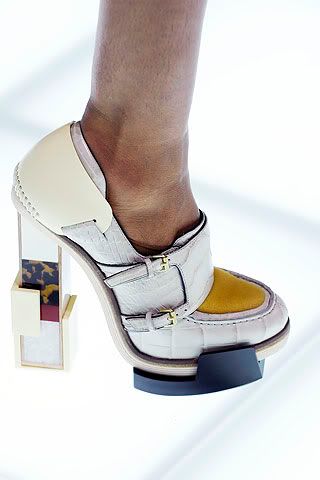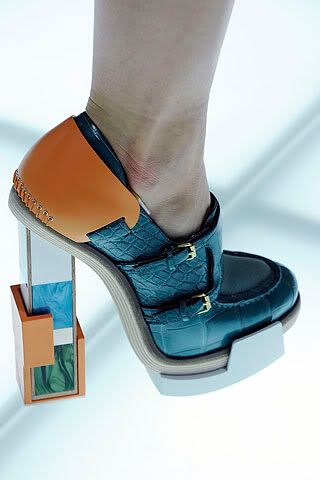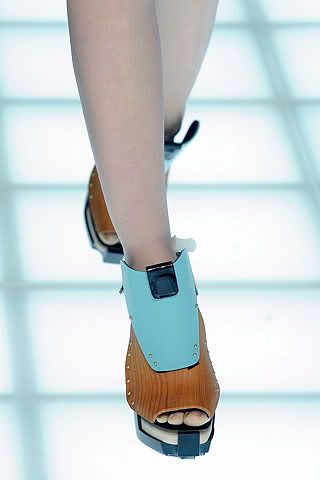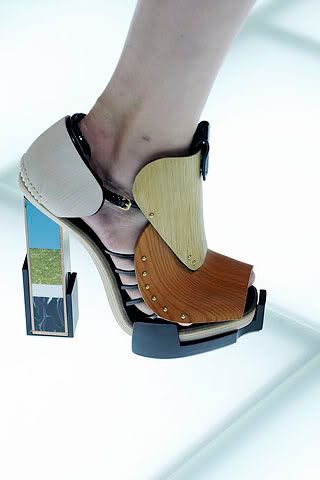 A brogue-esque heel will always be appreciated. When combined with some serious hardware, wood and lego-esque goodness, I can only heap praise upon them. It took a while, but I'm really into the high, chunky, square heel. Like the Miu Miu SS10 shoes. I wasn't a fan at first. But 6 months down the line I am seeing and wanting.
Must
do a thrift sweep in order to find a similar 90s style...

-------------

Previous AW10 posts at: