I literally only blog for the puns.

OK, that's a lie, but it is an enjoyable part o' the job, yarp?
Paris fashion week has thrown up hundreds of looks (SO. MANY. SHOWS. GAH.) So, my Paris roundup is probs gonna be broken down into parts. And of course, I was going to wait until it was all wrapped up to post (lest there be more good things to post that I miss out!) But dammit, I want to post about these 'dos.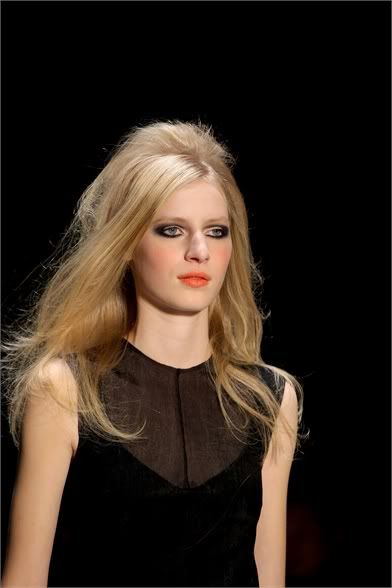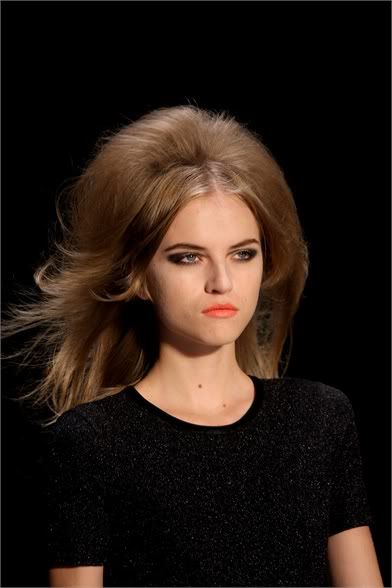 pics from
vogue.it
(which is an AWESOME site - much better than style - for detail shots.
By which I mean, they actually have some for most shows. And videos. Yesyes.
Rochas 2010; Paris
In which we see some big 60's-esque styles. Love the smoky-but-vintage eyes/makeup too. I like how volume is making a comeback (it never left in my eyes!). I'd blame Snooki (I don't even bloody watch Jersey Shore...), but perhaps the 60s thing is the Mad Men effect. I hope so. Mad Mennnnn ♥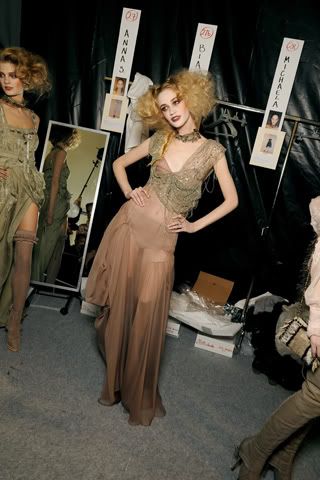 pics from
style.com
(what? it's still my first resource.)
Kasia Struss//Viviane Orth @ Dior AW10; Paris
I absolutely ADORE this style of hair. Big curls; side volume. Kinda like a mad scientist, but stylish.
At least, that's what I go for when I do my hair like this (but not as polished. I actually do look a little bit mad scientist).
These Dior shots really made me long for the days when my hair looked like that though (December 08/January 09, ish. Even down to the colour). I miss the blonde, but I guess right now my hair looks like this, but red. Which I can live with.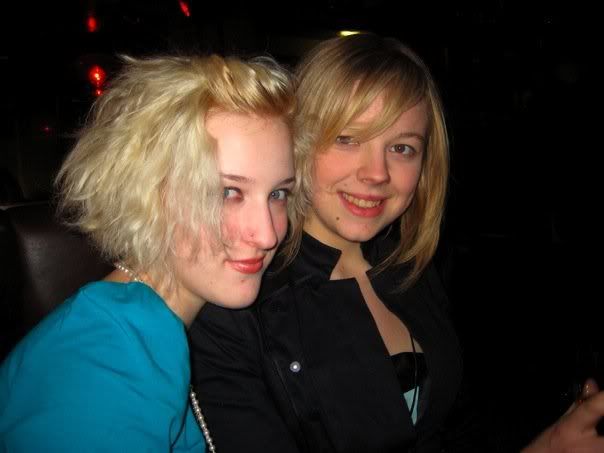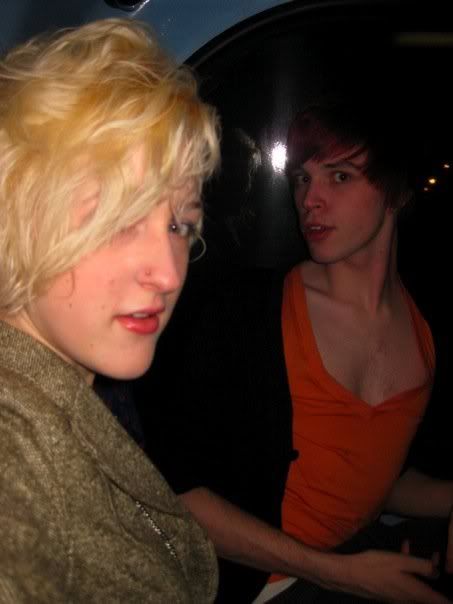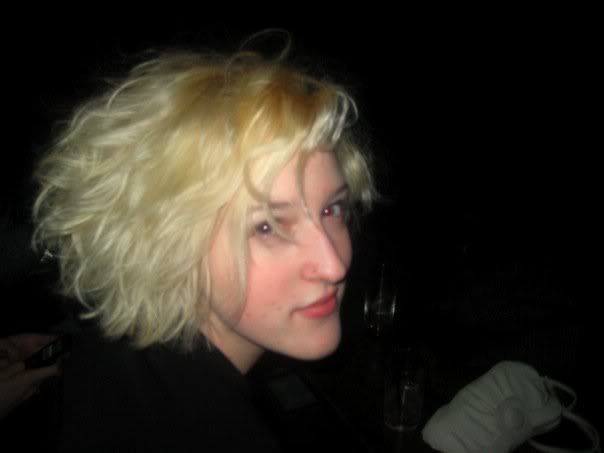 Luke's 20th, +Gemma//Some time in January, +Aarons cleavage.//This is the hair, mannnn!
Yes, longtime readers, the hair is growing. Don't you worry. I WILL have Taylor Tomassi hair, one day.
-------------

Eagle eyed readers might notice the links to the right (ventures home; ventures away). Ventures away will take you to a page linking to various other places I can be found online - so far I've dug up that time I was in the London paper (it took a while, dammit. Also; RIP.) and the much more recent Fashion Looks North. But I put it up in order to link to the British Style Bloggers stuff I'm working on - you'll see it all soon, don't you worry!

-------------

Previous AW10 posts at: