Thursday night was the Yeah Yeah Yeahs gig - the second time I've seen them this year, this time in Newcastle with Luke. They were awesome; we got all jumbled up and sweaty in the pit, and we got pretty close to the stage despite turning up halfway through the support act.
The stage was all glittery and swirly and had the same big eye as in April looming over it. All my good photos are below... (stage, full band, Nick Zinner, Karen O x lots)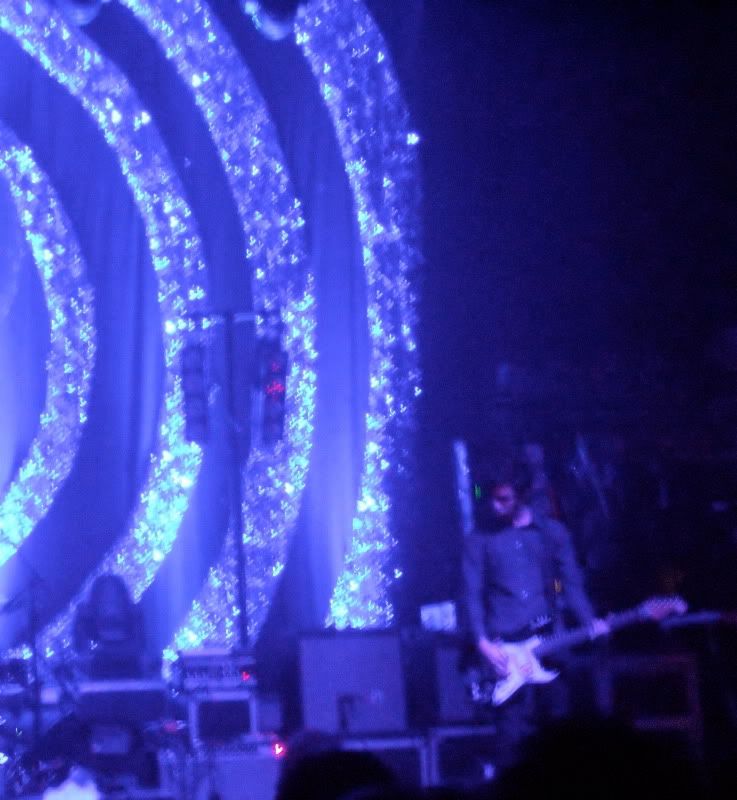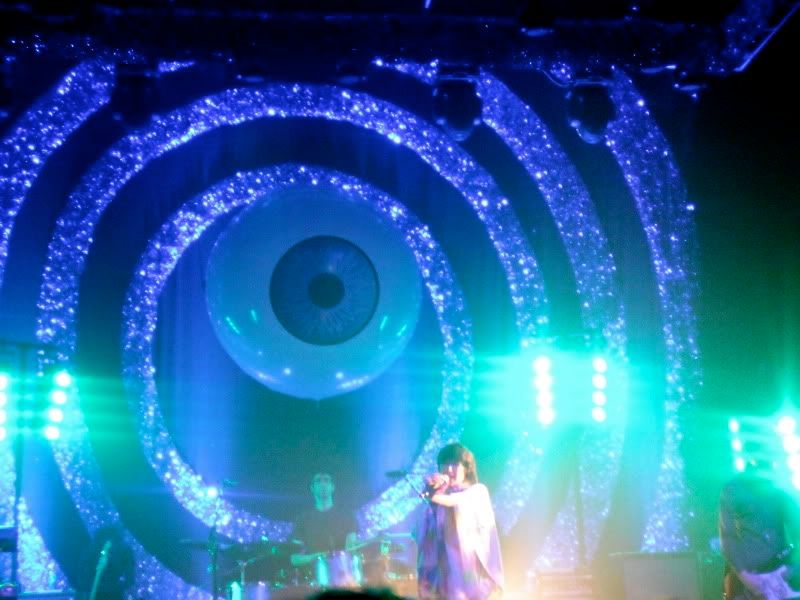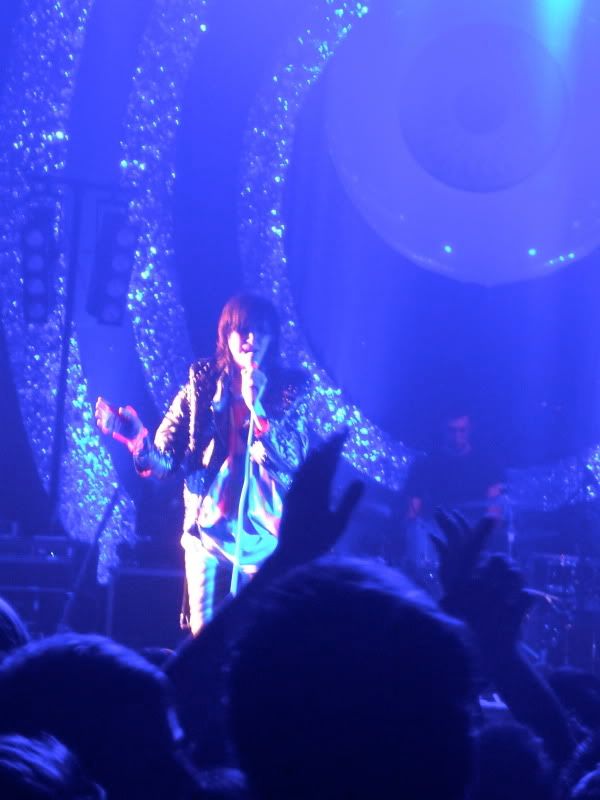 Ms O's
getting her leather on
in the last one...I phoned Ana during Zero :D she professed her love for me.
I took so many pictures, but nearly everytime I went to take one, someones hand popped up right infront of Karen O at the last minute...you can't imagine how annoying that is after the 15th time in a row.

There was so much confetti raining down from above the stage! Luke was trying to catch them all (like Pokemon XD), and I got some down my top...
Tried to take a photo: