I'd be signing up for a stint in the asylum; posthaste!
Korean-based menswear craic, yesyes? Vidi
wooyoungmi
!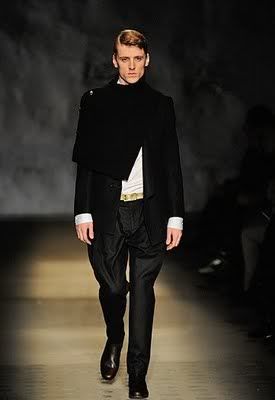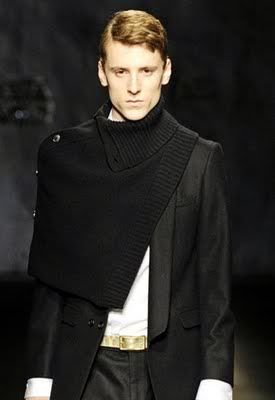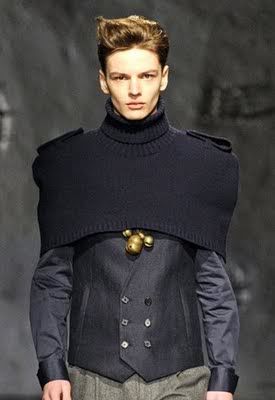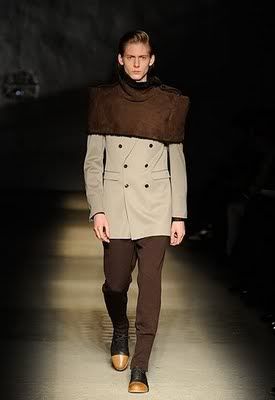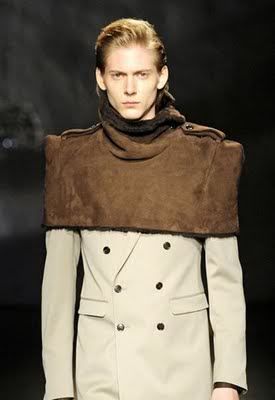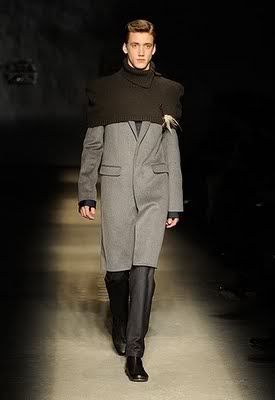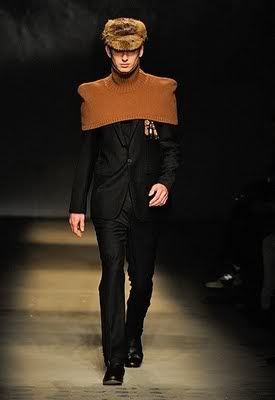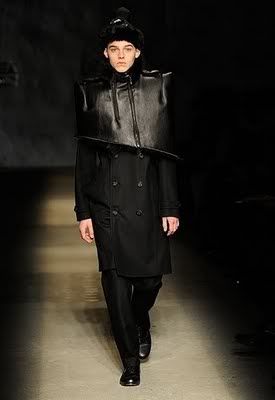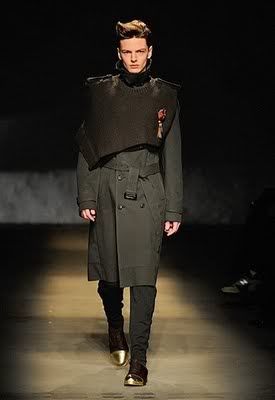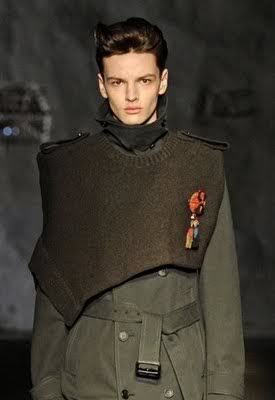 And of course, the pictures are pretty small and stuff...but you should FOR REAL check out the website linked above, vaiiirr high res images from this (
A/W09/10, natch
) and previous collections (just, annoyingly, in flash and too big to
grab
, oh macbook how i adore your features etc).
Erm, hello...awesome!? I mean, as a menswear collection it's pretty cool anyways, but the knits/jackets/shoulder accoutrements are SO FAR BEYOND AWESOME it's actually ridic.
A little military (
epaulettes! medals!
), totally unisex, ideal for layering, rendered in so many of my fave fabrics (
leather! suede! wool!
), and a good heap of asymmetry (♥) thrown right on in there for good measure...
I love the colours, the little details, even the complete straight-jacket-esque-ness of it all. I think any of the first 3...or possibly the last one...are my faves. Oh, GOD, I can't even choose.
-----------
There's a bunch of stockists on the website, including Selfridges and Vertice in London, Behaviour and King of Greene Street in New York, and Le Bon Marche in Paris, as well as a bunch of places around the Far East, Europe and Canada, but I'm failing to see any online type deals, unless any of these stores stock 'em...course if I find an online stockist I'll link it!!
-----------
So yeah, I orig discovered these over at
Tom&Lorenzo
(
which if you are a fan of Project Runway/Mad Men/bitchy gays, you should already be viewing on a regular basis
).