Oo, look I'm keeping up with Paris and everything! Mad skillz.
So let's take a break from Europetravelz (FYI I am a bit in love with Berlin; almost - ALMOST - to NYC/London standards. Gotta love those big cities.) So YES.

I'm not at all wowed by t'Paris shows, as it goes, which is probs good since I haven't got time to check them out particularly extensively.
It's all a bit meh. Even - in fact, especially! - Balmain and Balenciaga. WHAT IS UP WITH THAT SHIT?!
We may never know.

So I dunno how much I can be bothered to write.....you can look at the pretty pictures either way, and be amused by my lacklustre comments.
Rue Du Mail
Skirt in first look. Niice.
Gareth Pugh
Didn't love the show; did love these looks. Espec the first two. There's a maxi skirt on ASOS similar to the second look, that I was toying with....if it's still on when I get back and it's still cheap then p'raps it'll be getting purchased.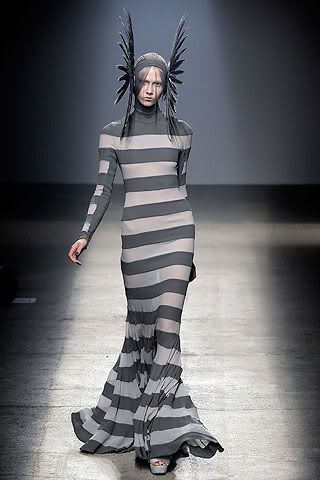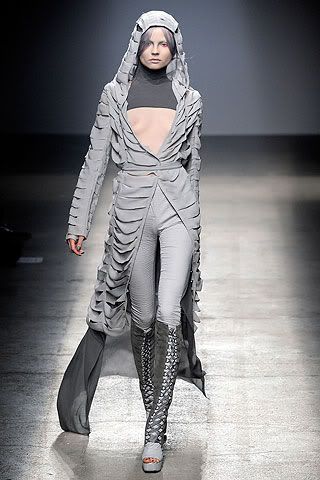 Limi Feu
Mmm volummmmme. You can tell she's Yohji's daughter, maaan.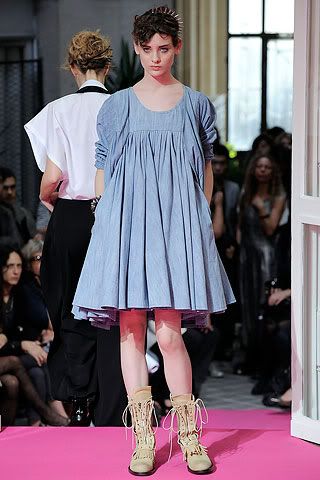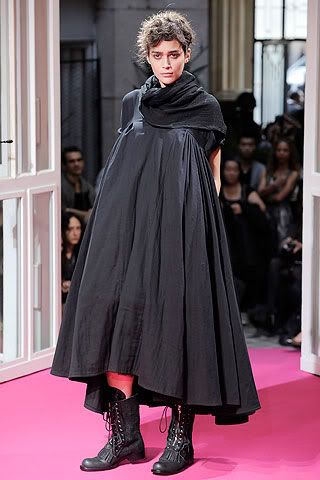 A F Vandevorst
The trousers tucked into stockings thing is kinda odd. But good odd. I think. Maybe? I doubt it works for every day but it's certainly interesting in an editorial sense... Nice shades too.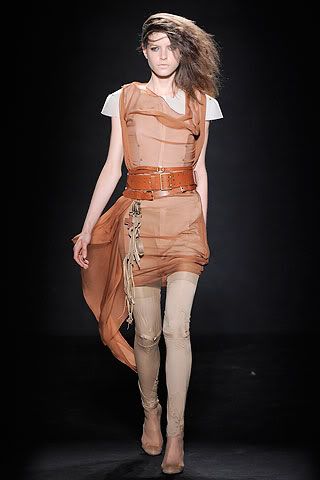 Yohji Yamamoto
Not loving much more than the lightweight full coats. Which are hawt.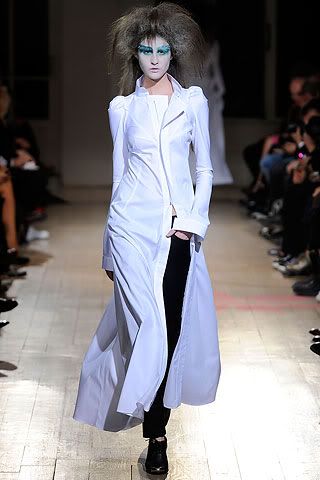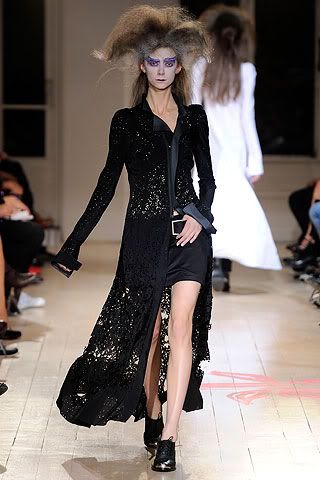 Dior
I just like this. Yeah? Yeah.
Ann Demeulemeester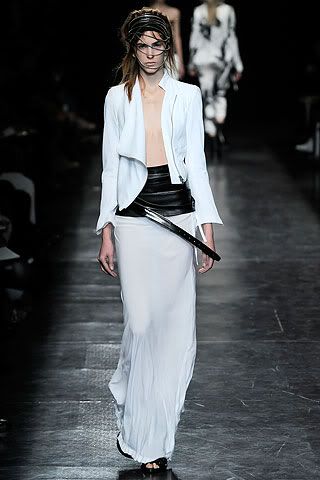 Haider Ackermann
Just plain ol' skirt love. J'adore the shape.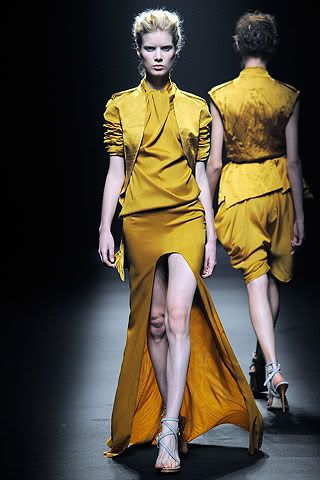 Jean Paul Gaultier
Probs my fave Paris collection as of now. LOVE the tights. Like the styling. Like the looks. All from the middle and end section though...But yeah. Good work! I have a severe case of the wants for looks 1 and 5.