Well let's wrap it up then, ey? Waiting for some soup at aforementioned hostel bar; for the equivalent of less than £2. Czech win. Super tired still. Just an FYI, yknow? Urban Hymns is just finishing and I am excited to see what they play next
....
Post of the quick review!
John Galliano
Weird pattern clashes! Stunning gowns!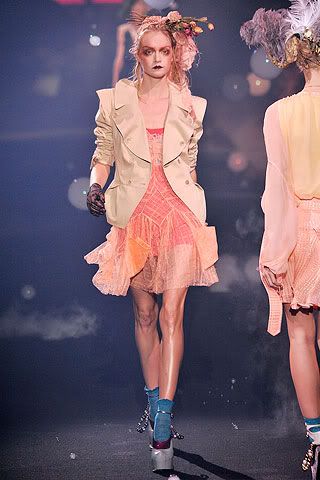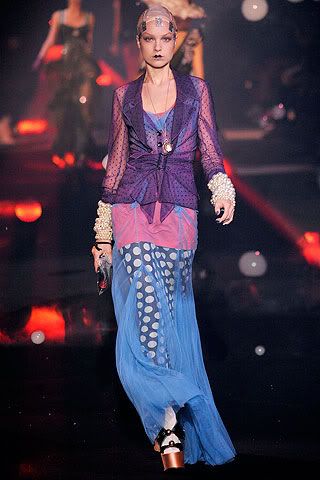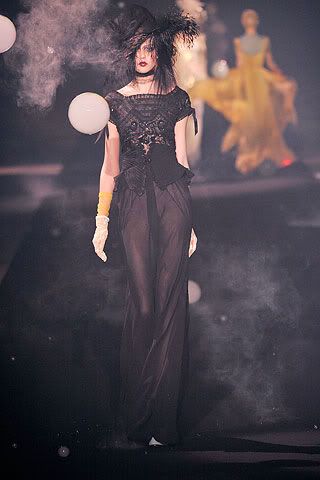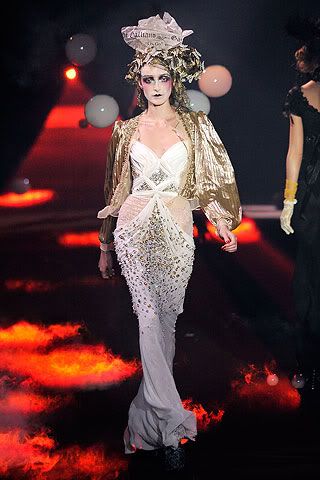 Wunderkind
The only thing that could possibly be labelled as "patchwork" that I enjoy!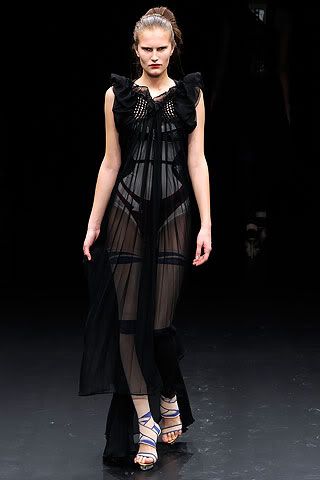 Kenzo
The hoodie is awesome! So is that stripy kaftan effort! I can recreate the third one!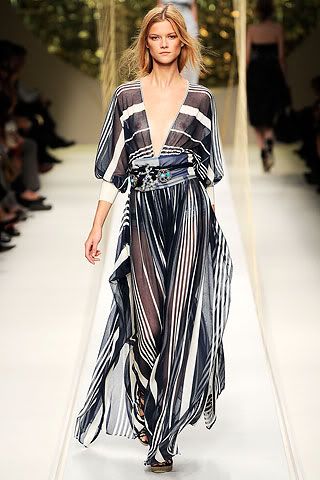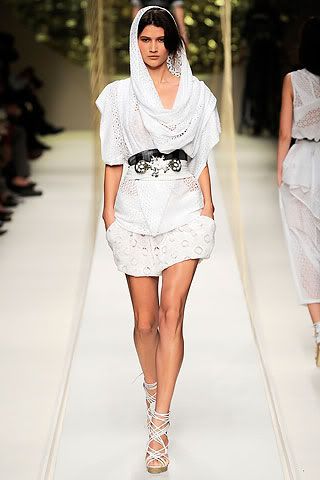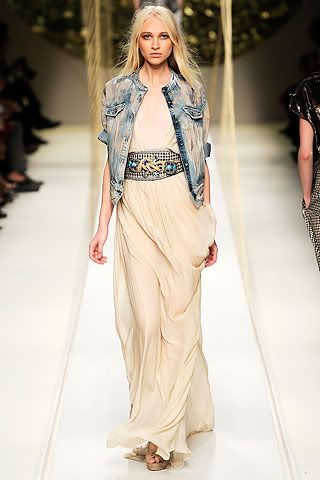 Akris
I like these proportions! I am jealous I didn't come up with concept of lace biker jackets first!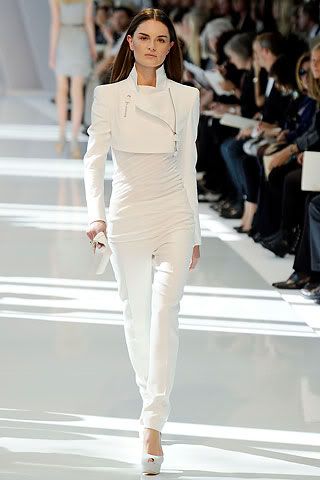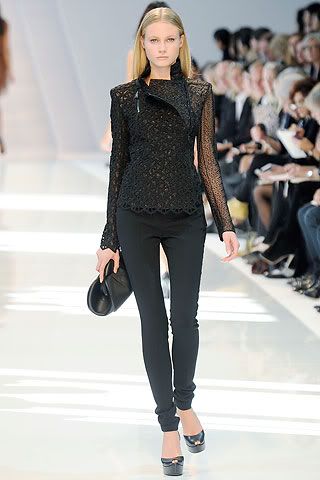 Hussein Chalayan
More weirdly split/shaped skirts, woo!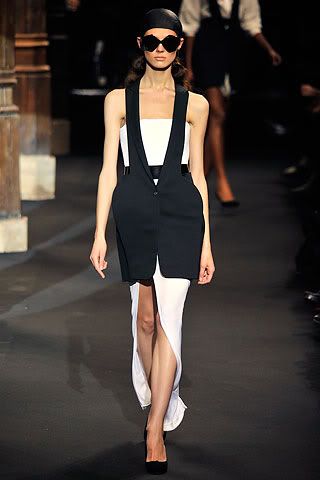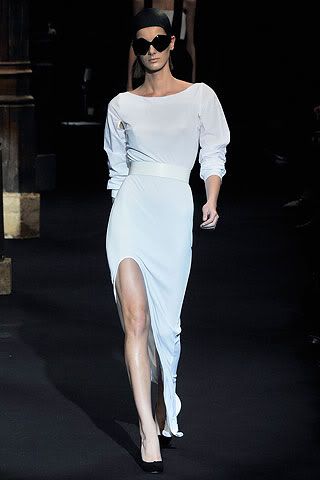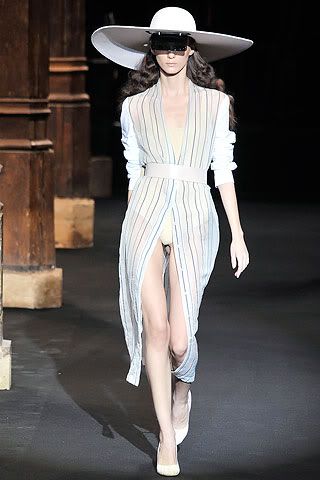 Chanel
Country craziness - not a fan. I am a fan of these looks though!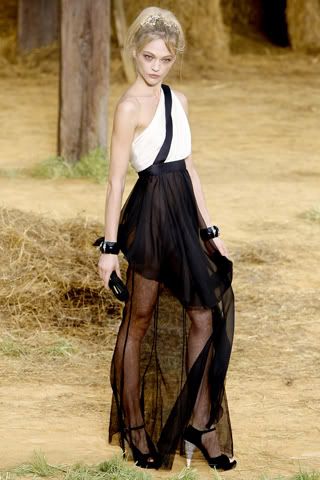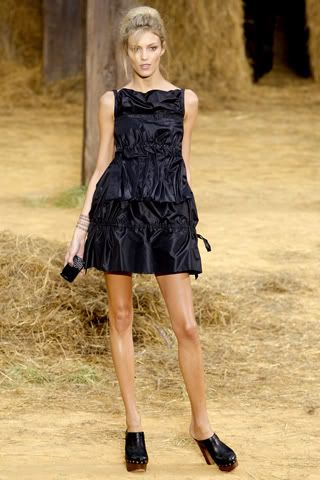 Dries Van Noten
Some actual prints that I like!!! Hot layering!
Giambattista Valli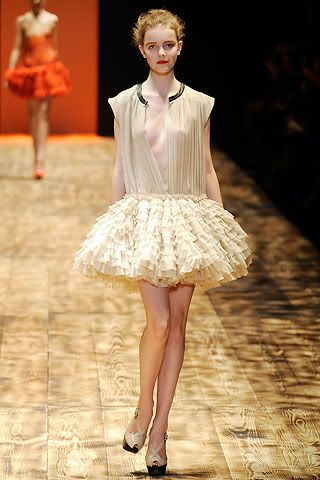 Yves Saint Laurent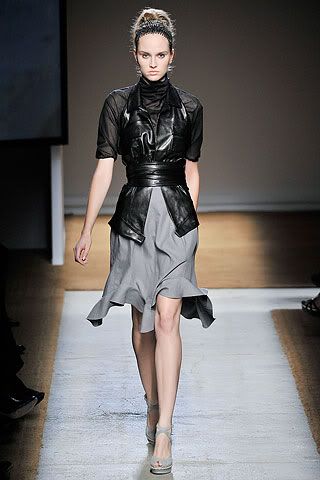 Valentino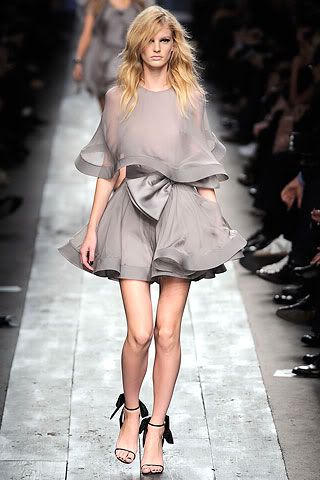 Alexander McQueen
NO WORDS NECESSARY! ARGH! LOOK AT THE SHOES THEYARECRAZYBUTTHEGOODKIND!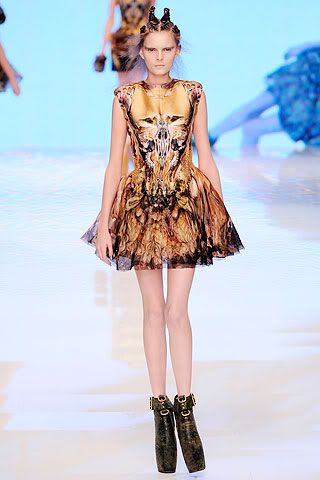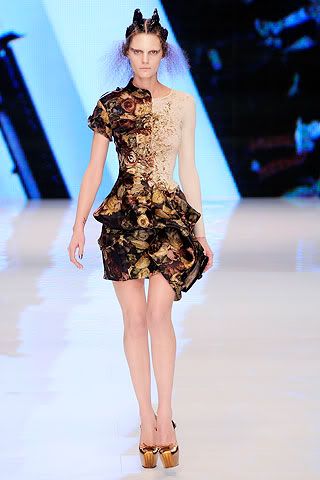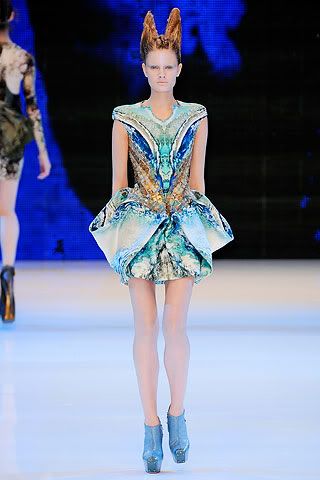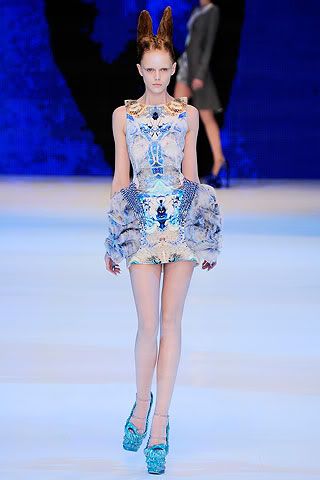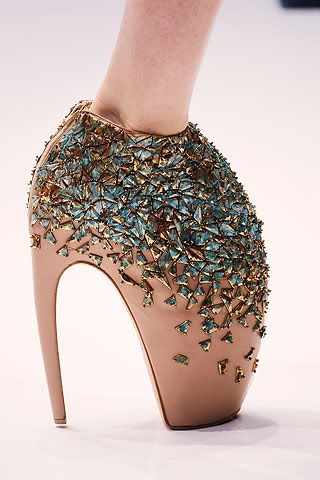 Oh, yeah, the soup is at least 7 kinds of awesome and came with an entire bread BASKET and they put on some sort of folk-y compilation album. So far we've had some Dylan, some Belle & Sebastian, some Devandra Banhart, some Kimya Dawson and some nice French stuff. These things all go excellently with French Onion soup, even if I have dripped some on my skirt. Le sigh.