Last day *sniff*
Got up late (remember the half 4 finish?). Had a massive coffee from Starbucks. Wandered around Kreuzberg, partly cos its a Bloc Party song, partly cos it was on the way to the East Side Gallery. Took photos there. Cue loads of awesome street art along the remaining section of the Berlin Wall! And a random sculpture thing...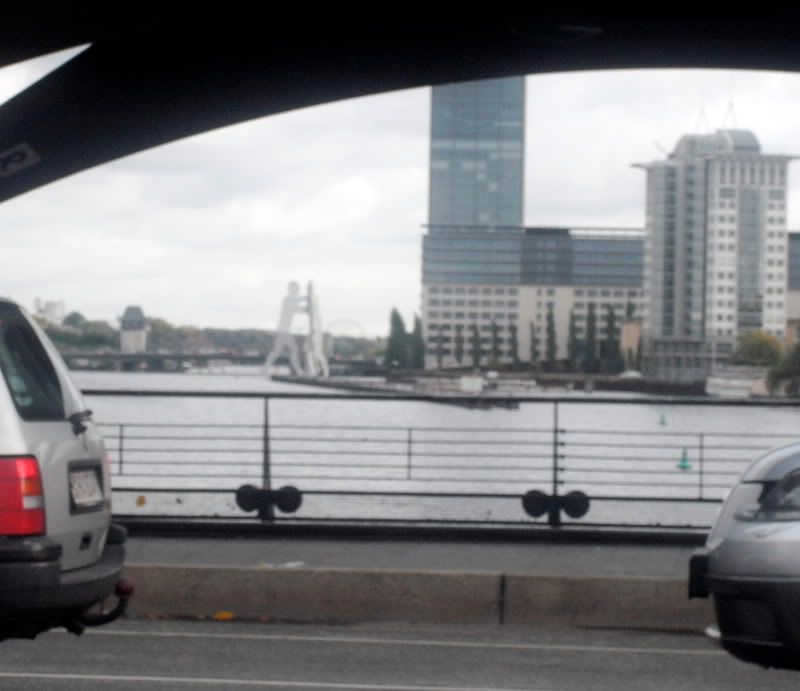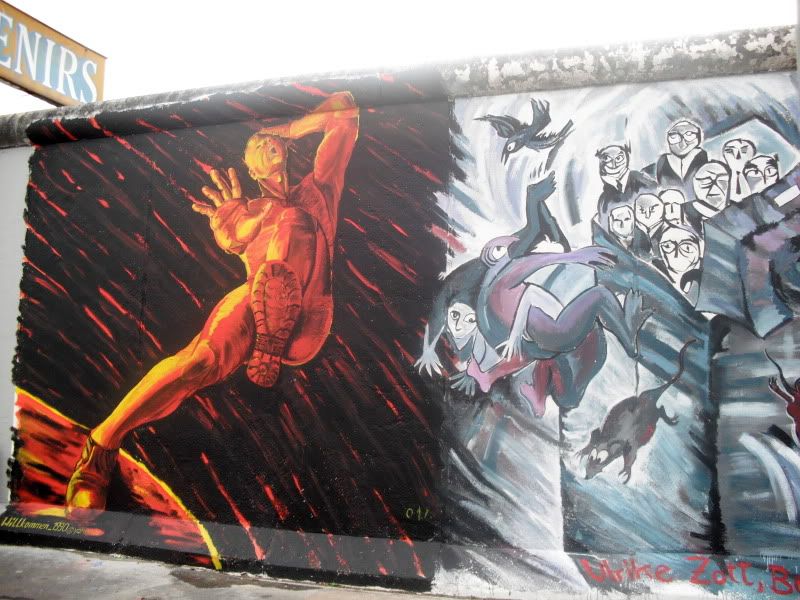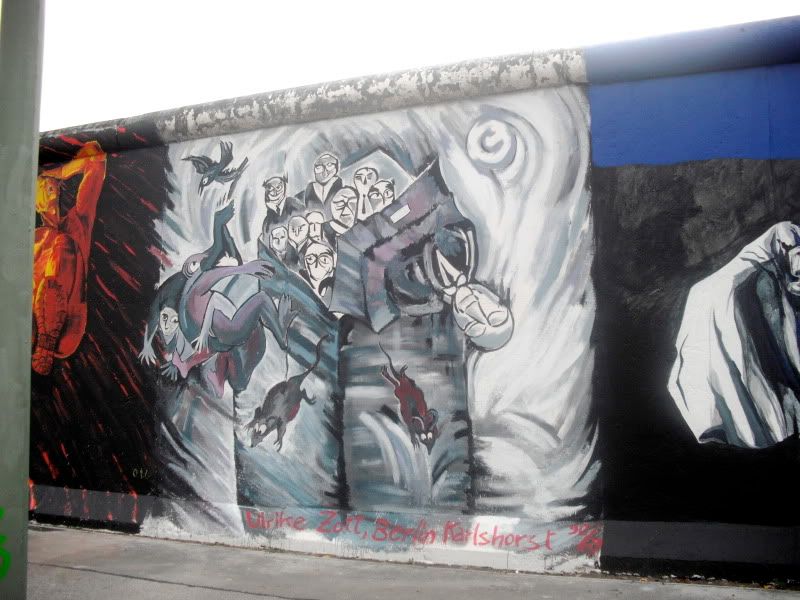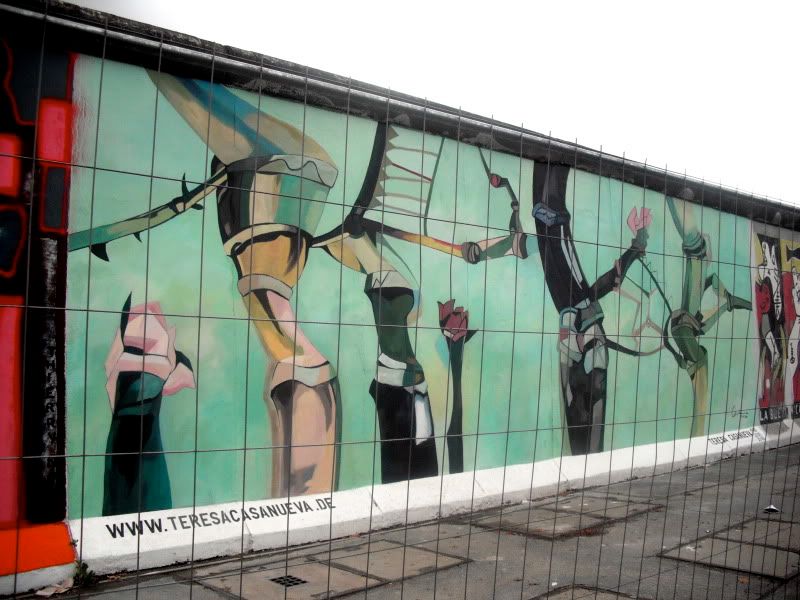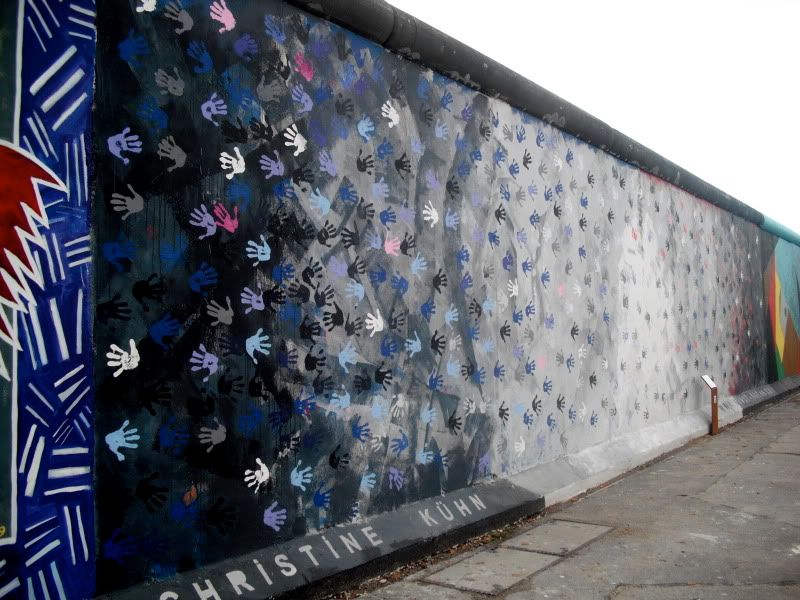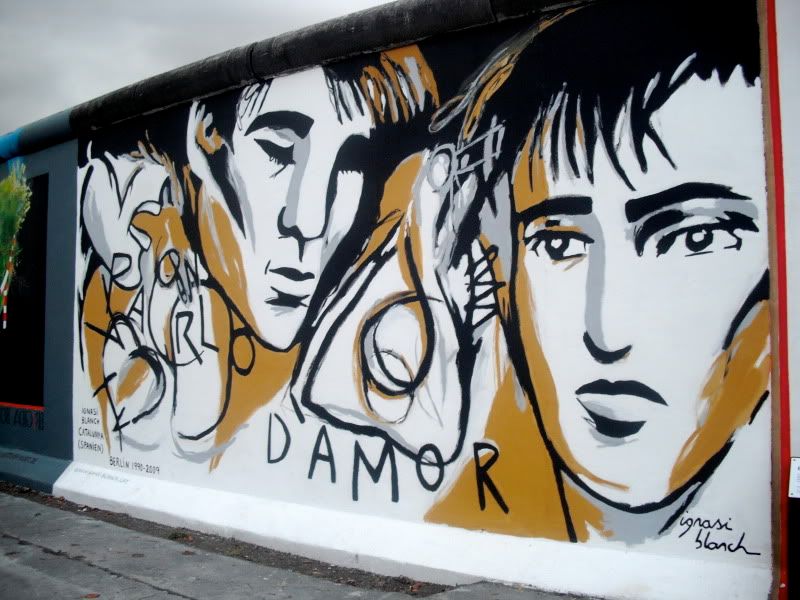 Reserved seat on Prague train. Wandered some more between the station and the Holocaust memorial. Met up with the Dundonions. Made pizza at the hostel; more pool/foosball/cards times, more beer, more lack of sleep.
I thought this hostel was genius before - at (the all you can eat for £3.50ish) breakfast, they have a make your own pancake bar, AND a scrambled eggs bar. GENIUS.