This reminds me of, like, on Fringe when the name of the place comes up at the start of the ep? Like text on TV shows, I dunno. I hope you know what I mean....
So I hired a bike yesterday. I tried out a few before I found one that was small enough for me; pretty sure it was a kids bike? I mean; it's pink and flowery, look at it!
Pink and flowery and AWESOME. Pretty sure people thought I was an actual Amsterdam-er cos I didn't have one of the labelled hire bikes...teeheeeee.
The park at the museumplein, which has a bunch of elephants all around it (there are indeed elephants all over the city), which are part of a travelling art exhibition which are being individually auctioned off to help save Indian Elephants...yeah. So some of them were super awesome.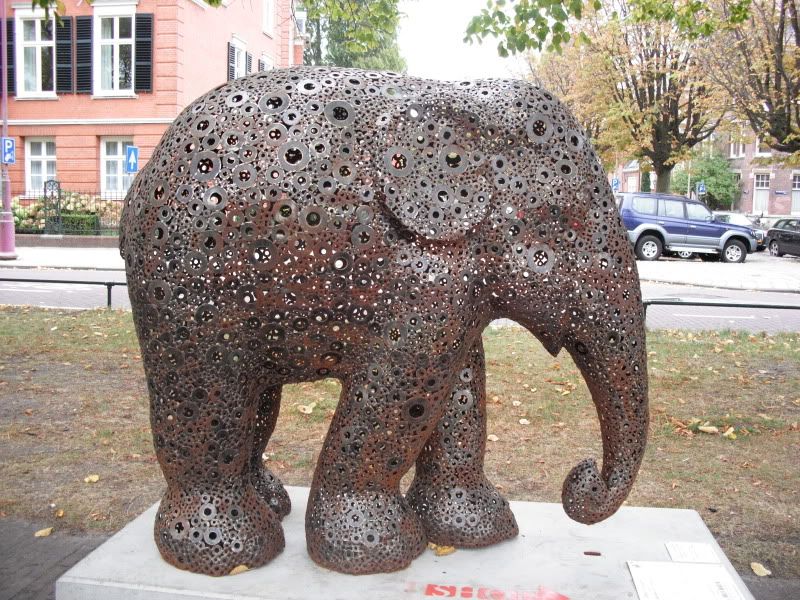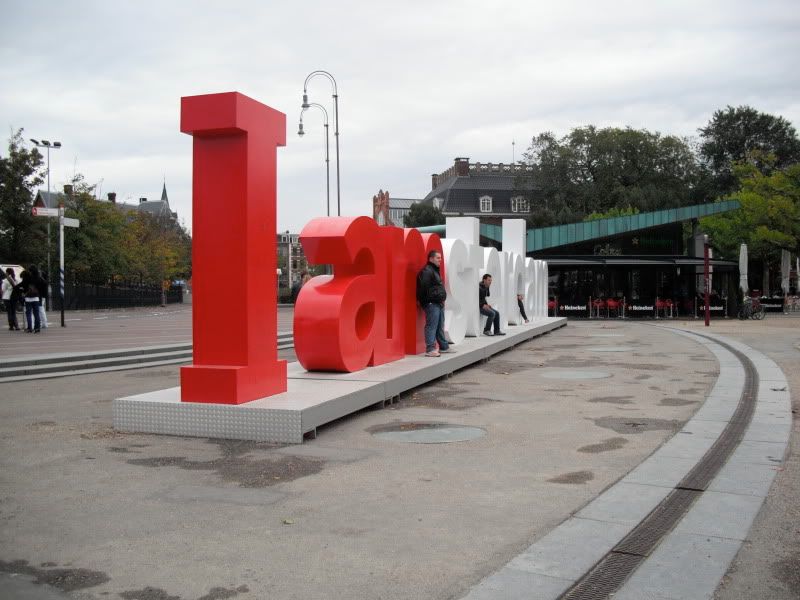 There's a bit more sign in there too.

Had an amazing sandwich - shall recommend food places in a kind of "guide to the city" deal; which I am trying to write as I go...
Biked to this second hand book market, and found a really good old postcard for ¢50 which I can see going on a moddboard at some point....deffo photocopying for my sketchbook, which I'm gonna start on when I get back, so I have 2 months to do it...
Biked up to this gate type deely, which is right in the north west of the city (I may have gotten a bit lost at this point...found my way back, don't worry.)

So yeah; needless to say I was in uber pain at the end of the say (seized up a bit and everything) - but I lovelovelove bikes. I debated getting one at home but there is no city like Amsterdam for biking; it'd be pointless in Newcastle.
If you come here, get a bike. There's nothing like speeding down Spuistraat with Sugar, We're Going Down blasting.

Emo is excellent as a peddling accompaniment.

As is hip-hop, the Knife, and the Virgins. Just, FYI.