Weather report: still cold.
I shopped and saw Drive yesterday. Many layers were worn, most of which you can't see.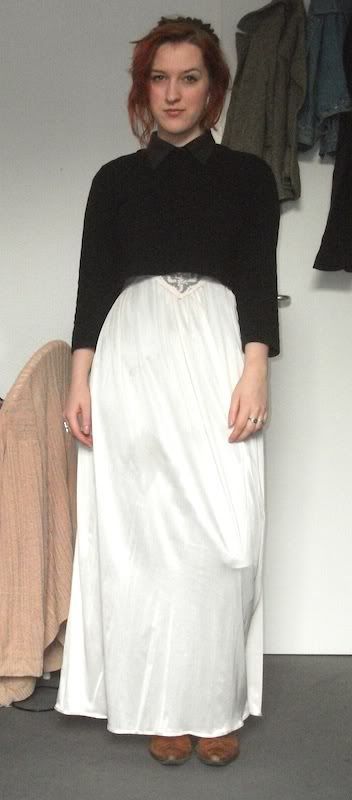 vintage slip dress+boots+burberry trench+fur collar//2nd hand shirt+jumper//reality studio scarf//2nd hand/ebay rings
(1 pair of leggings, 1 pair of tights, 2 pairs of socks, black tshirt. still chilly.)
I went to Weekday - for some reason I hadn't realised there was a shop here despite having walked past the one at Friedrichstraße several times, but that has now been rectified. There was a sale on.
Two dresses at 10€ a pop were purchased (
Calf-length tight navy jersey number//full length rose silk dress with side seam slits to thigh height and a waist tie)
.
And almost
these shoes
, too, but they didn't have a 38, and of course the 37 was too small and the 39 too big.
But they were so affordable and so...silver.
Still in my head, and heart.