Ha.
I haven't had one.
Far from it!
My second case (bigger; mostly clothes, shoes and accessories) arrived today.
I unpacked it WITH HASTE.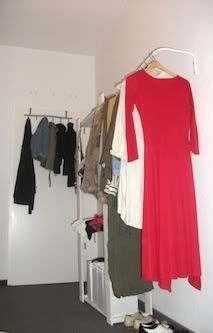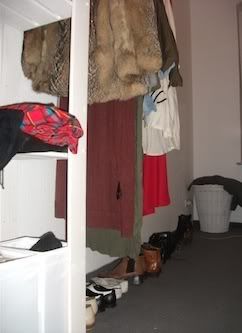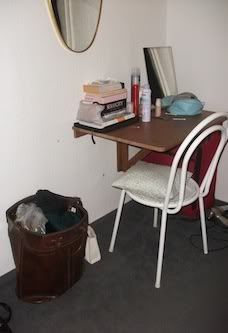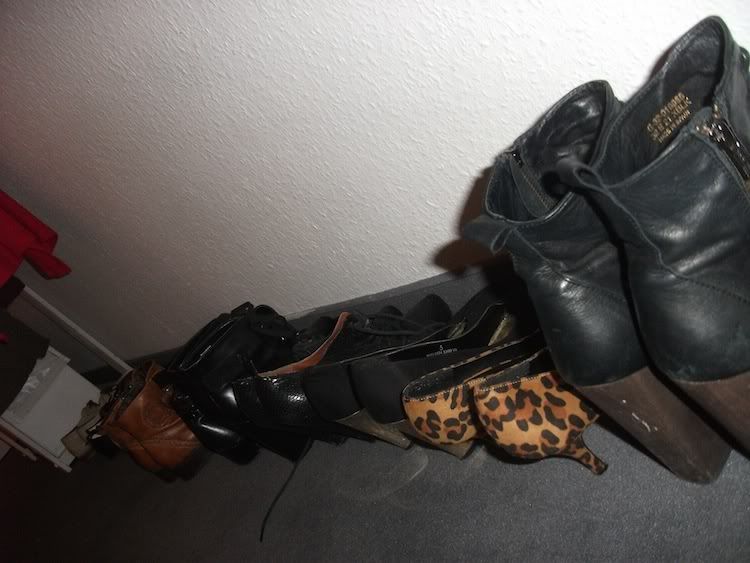 ikea rail//shelves + ikea fold-away boxes (bottom shelf), in lieu of drawers//coat rack//
row of shoes//washing basket//
desk...table...situation complete with two mirrors, make up, hair stuff and dvds//big bag o' accessories//
shoessssssssss//
something off of the selby - shelves of clothes, rail of clothes, necklaces sorted into silvers and golds, clutch big sitting atop the mess//
I kind of like having all my clothes on display?
Course it still looks like I don't have much with me; but there are many dresses/longer skirts/trousers hanging under the shirts/cardis/other dresses on the rail, innit. Fear not. I have plenty to work with.
Definitely wearing the green jumpsuit tomorrow; I have literally been fantasising about wearing it all week. I don't think I've ever felt that way about a piece of clothing before.
It's easy to forgot how many socks and tights one owns until one begins to empty 'the big case' in preparation for a winter abroad. My previously 1/3 filled Ikea storage boxes became full (both underwear boxes and the pyjamas/miscellaneous computer cables box are also full).
Jesus, you'd think I was sponsored by Ikea (the mirror on the table is also Ikea. As are my bed clothes and little lamp. At least you can't see those.)
...I hope this satisfies various folk on facebook who keep asking for pics of my place!