I hear it's windy in the UK?
See, still in the loop. Thanks, Twitter.
Berlin is a bit windy today, but last night I encountered the biggest (longest, loudest, brightest, scariest) thunderstorm ever - it went on for about an hour, the whole sky lit up and the building felt like it was shaking.
It was fun to watch from the balcony before the rain started but after an hour of booming thunder I was cowering under my duvet. And I usually love storms!
Went and wore my boots today. And a dress. Still surviving on my little case of clothes; the big one is on its way!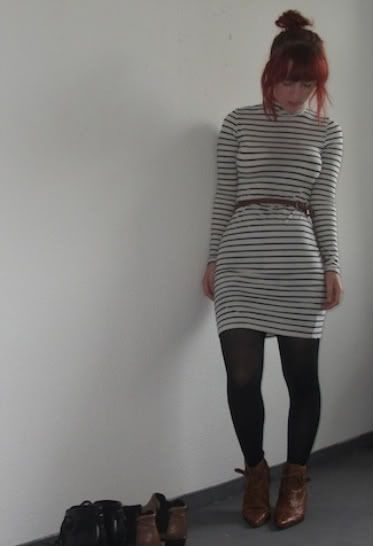 H&M dress//primark belt//vintage boots//cut my fringe back in, didn't i?