Busy working week = sleepy evenings.
Saturday = couch-surfing organised bike rides and amazing apple strudel.
Sunday = too hot. I'm going to go ahead and assume this is a weekly thing since I have seen no evidence to the contrary...
This week was a trip to
Mauerpark
.
(the link will take you to google maps, incase you'll be in Berlin soon/ever and want to go.)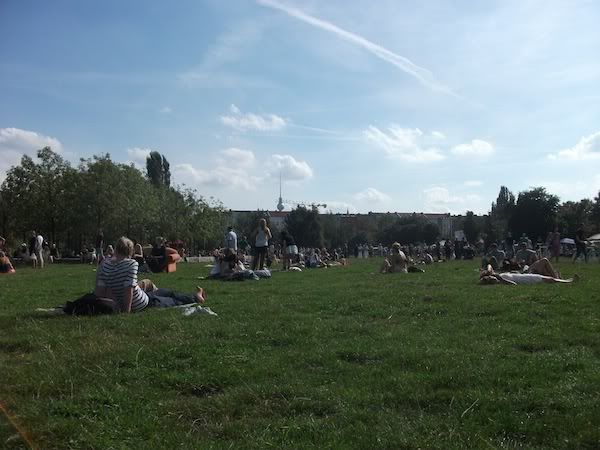 I went in search of a bike, but even though there was lots of choice, they were all too big for my tiny legs or too expensive, so I just bought these awesome boots (for a mere €15), and a beer (!) and sat on the grass to read for a bit in the blazing sun.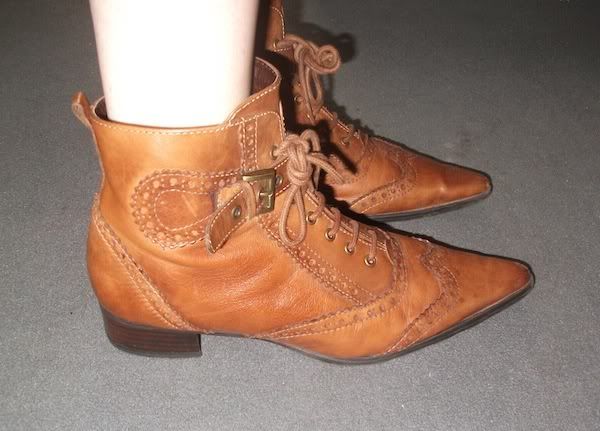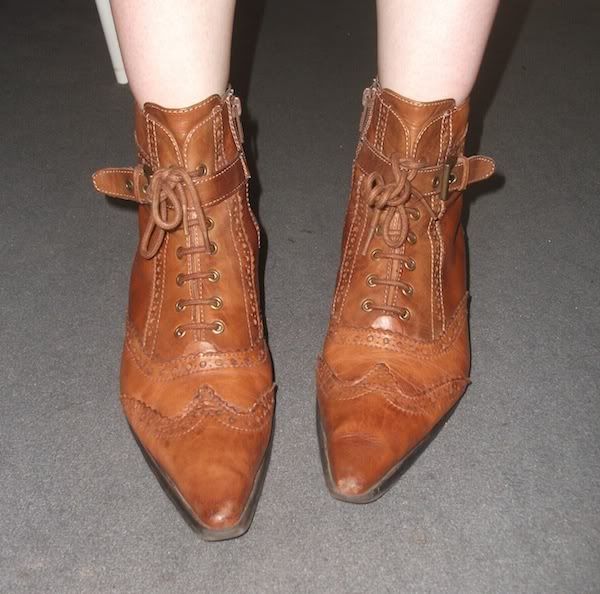 Most enjoyable. Mauerpark is a huge bustling market - especially on a day like today - and was really
too
busy today, when I got there around 2pm. I was advised by a girl I met yesterday that the afternoon was better - people are just setting up at 11am, which is in direct opposition to flea markets/car boots in the UK, non?
There were lots of food and drink places, and a couple of man made beaches with deck chairs AND EVERYTHING in the middle with drinks stalls (selling beer, wine, and spirits as well as coffee and soft drinks), plus stalls for everything from vintage clothes to random old crockery (I dubbed one huge stall 'where kitsch comes to die'.), but I'd definitely recommend it for leather goods. So many stalls selling gorgeous, affordable leather bags (mostly vintage) and everyone was up for haggling.