Found myself in the perfect position for Kasabian last night - behind a tall man but with a view of Serge's face over one shoulder and Tom leaping about over the other.
Gigs call for flat shoes.
In fact, for the most part, Berlin calls for flat shoes. I haven't worn a pair of heels yet.
SHOCKHORRORGASP.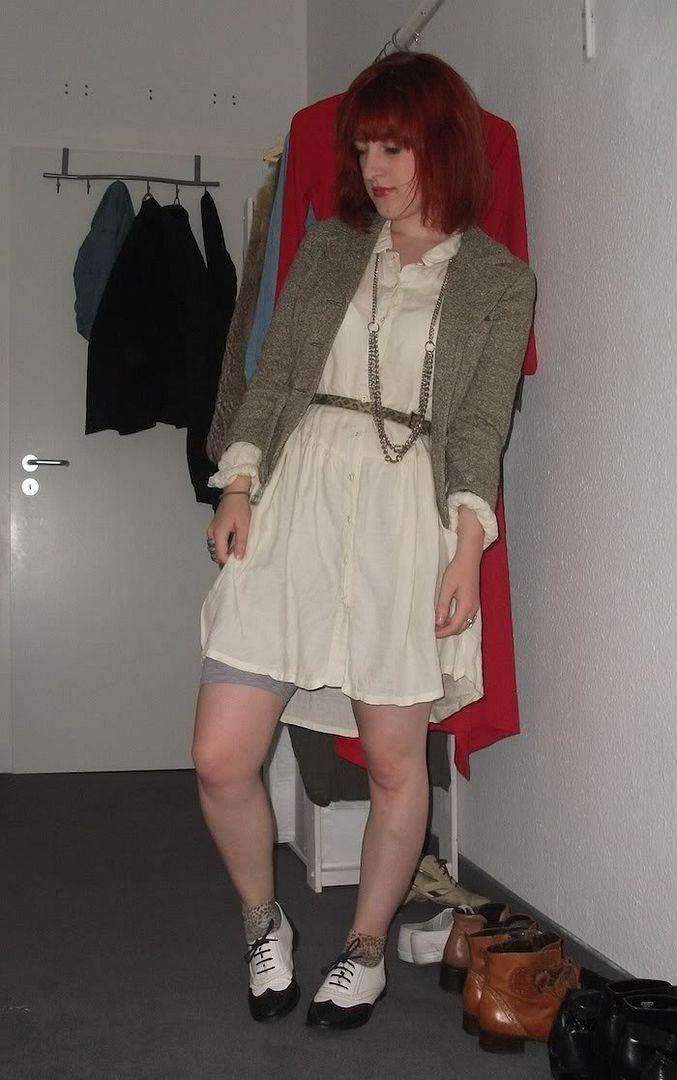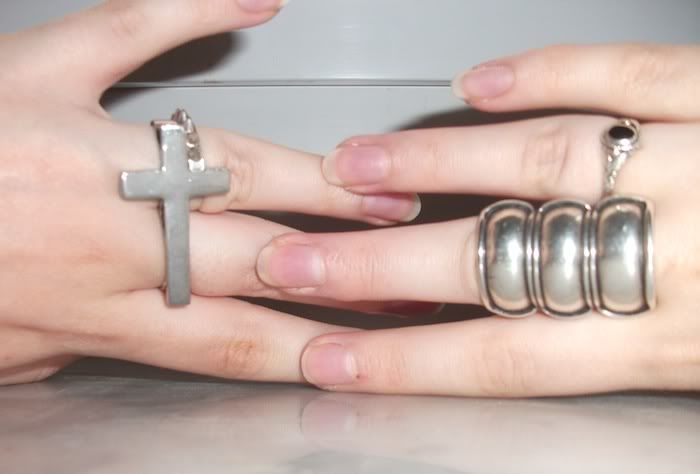 dress asos//jacket+necklace+socks H&M//shoes topshop//belt matalan//shorts h! by henry holland
rings clockwise from top right: vintage//H&M//ebay (f21)//H&M
Today - hungover - I met a bunch of people from Couchsurfing for
kaffee und kuchen
at
Mein Haus Am See
and which led to a huge burger at a nearby American diner some hours later.
Travellers; backpackers; people moving to new cities/countries - I cannot recommend
Couchsurfing
enough. You have the chance to explore new cities, or even the city you live in, in a new way and through new eyes. Everyone (so far) has been wonderful: friendly, open-minded, well-travelled and interesting. If you're in Berlin any time, these Sunday afternoon coffee meetings are probs gonna be a regular thing (
I organised the whole shebang, see, cos I'm dead pro-active in the making friends department
) and will be up on the events page for Couchsurfing sometime in the week beforehand.
Also, travellers, you can find places to stay for free. I'm all for hostels and that but free accomodation and with (likely) wonderful people for a day or two is too good to pass up.

I wondered about adding a sort of 'things to see and do in Berlin' info page on the blog (or maybe start compiling one and adding to it as I find new places to recommend...) and perhaps one for Newcastle too (!) since I know it pretty well. Thoughts? Seems I'm slowly becoming a travelSLASHfashionSLASHstyle blog...