Since, evidently, I'm back on the rings (see
last post
...), it's pretty good timing for
KumKum
to celebrate their 15th (!) anniversary.
The Swedish label is about to become available in the UK and has been seen on various celebrities*, and though they do a bracelets, earrings and necklaces too, I am, of course, more interested in the rings. The bigger the better, obviously.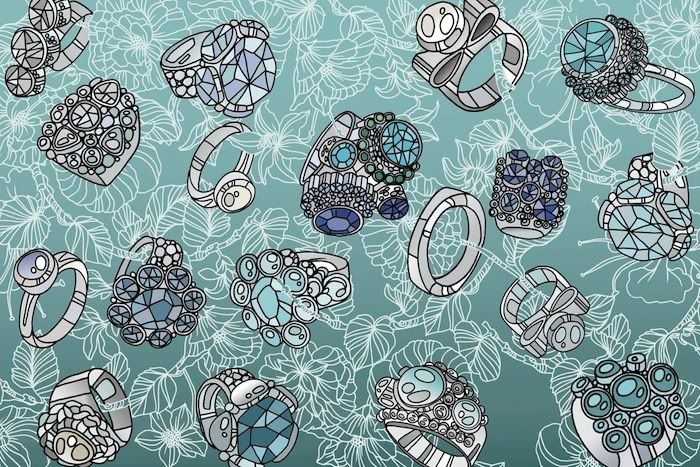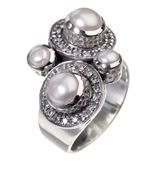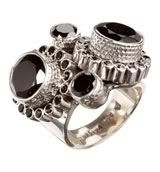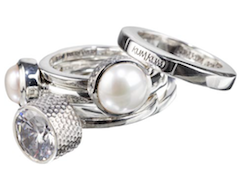 Intrigued by the stackable ones (to wear together or with other rings, that is the question...) but the big clusters in black or turquoise are my faves, all in sterling silver with precious stones and freshwater pearls and so on and so forth.
And props to Liselotte Watkins, the illustrator behind the second image down as part of the 15th anniversary promotion. Adore the doodled rings.
*You may note I don't talk about celebrities much on 'ere; not in the 'oo look who's wearing this label' etc sense. That's partly cos I don't care which person is wearing what label, and partly cos I wrote my dissertation on celebrity and fashion and have had quite enough of that subject thankyou.