More
LDN done good
, but without (as much of) the skirt-volume-factor I was harping on about last post...
All imgs from style.com
Weird/interesting beady things, layered prints and twisted pieces here - a little reminiscent of the DIY/style bubble tie-things-round-yourself styling in places (which was interesting, rather than cringe-y). Can't help but love the yellow/black polka dot, the washed-out tartan and the pleated skirts.
Very show-y - not quite to McQueen standards but certainly flirting with the idea, non? - but the stand out pieces for me were anything involving laser-cut silver leather, especially when paired with a plain white tee or a pair of orange trousers.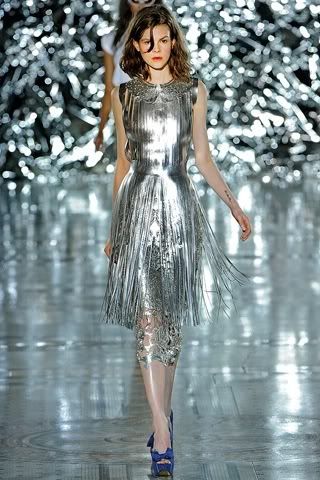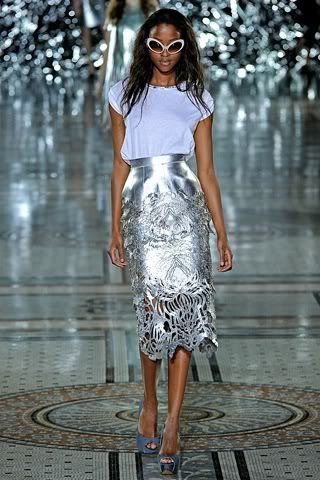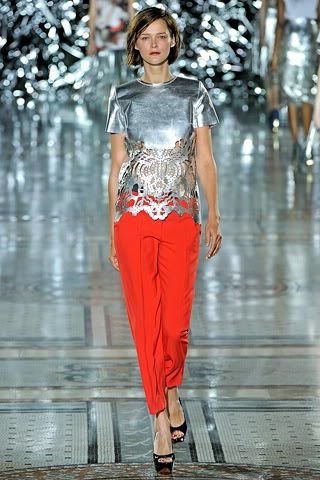 Paul Smith
The yellow is
lemon;
it's
almost
neon, but it isn't. The checks and block colours are wonderful (as always). The trousers are all fantastically cut (espesh the electric blue ones.). Paul Smith just knows how to do great casual separates and how to style them, season after season.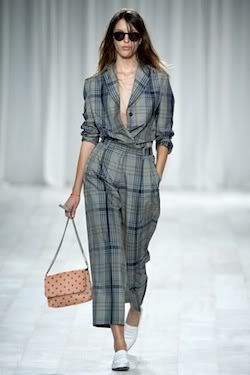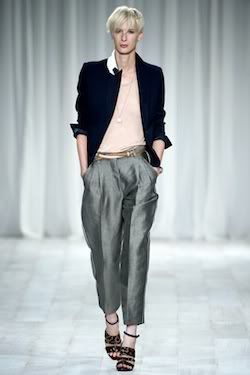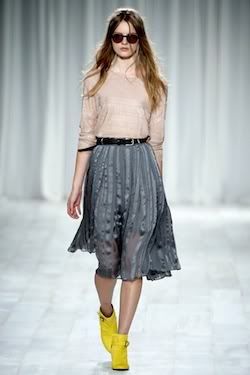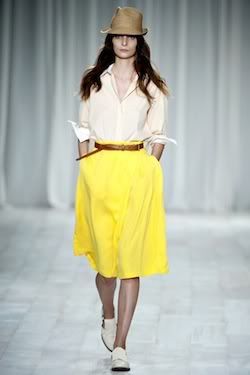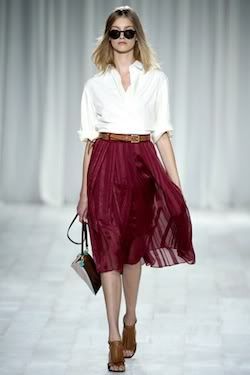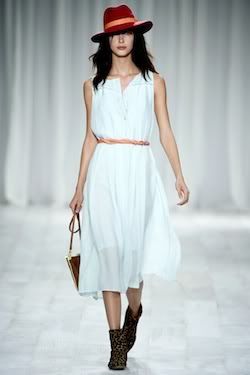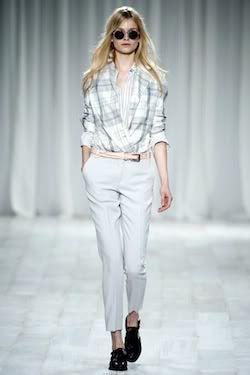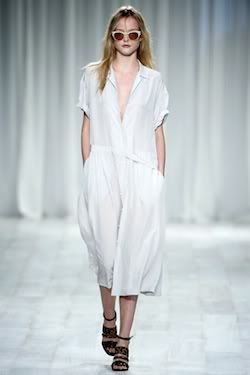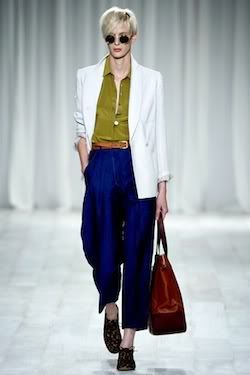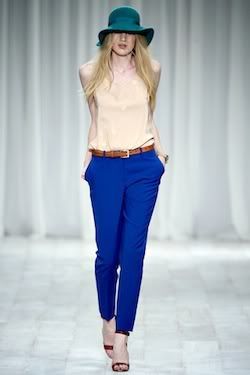 Mulberry
I can't get behind the Barbarella hair - and I love big hair, dammit - but I can get behind everything else - the bright lemon shade (again), the khaki, the socks with sandals, the tonal looks. Everything looks insanely comfy, and either fits, ties or is belted at the waist = fash-un bliss.