Hit it, Milano.
Prada
I know. Prada, on
my blog
. Once we're past the round-shouldered, boxy coats, be-eyelet-ed pieces, car-seat skirts and elasticated boob tubes, though, there's a section (looks 18-23 of the 41 on style.com) of pleated leathers and sheers in block colours or abstract blobs which I really like, before falling back into the too-kitsch-for-their-own-good prints and shapes. Sigh.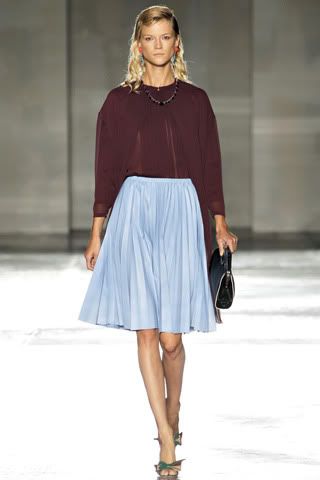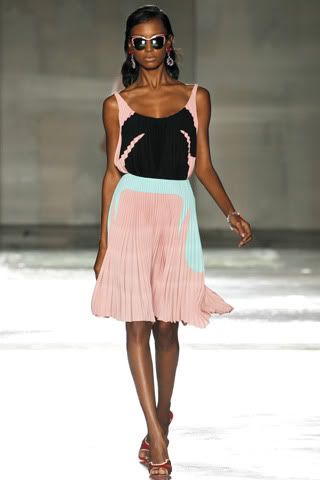 Trussardi
Another 'well styled, colourful separates' situation; the Italian Paul Smith, if you will. What can I add? I love the one-shade looks and the huge leather bag/suitcase situations...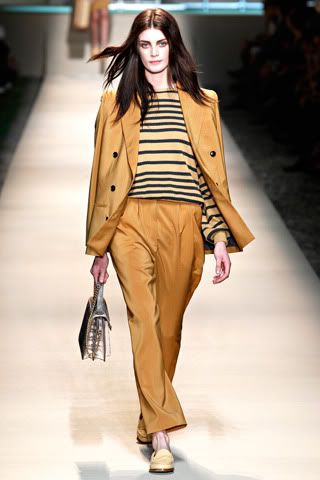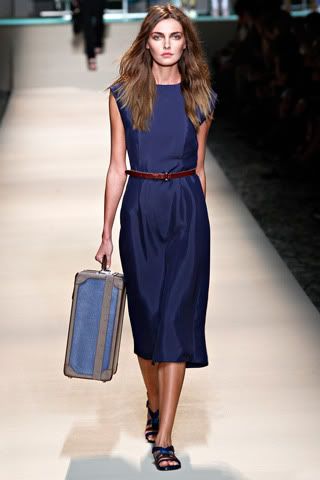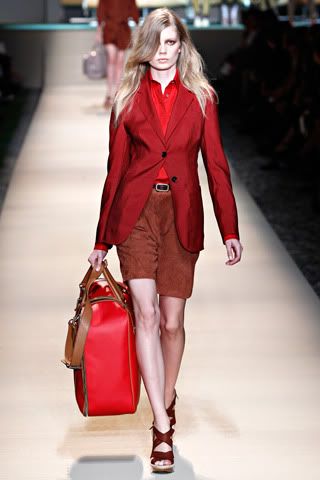 Jil Sander
Raf Simon's last show for JS was a mostly white affair, with the occasional mutli-coloured paisley and the odd 'face jumper' - see below. The first white dresses were my favourite; calf-length, faux-collars, sheer and opaque panels...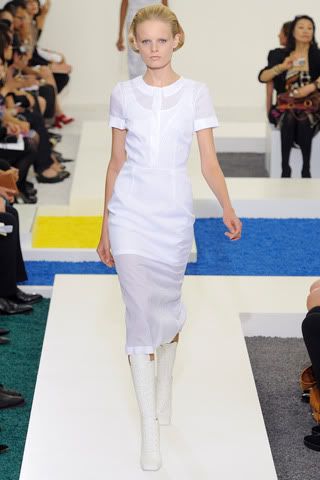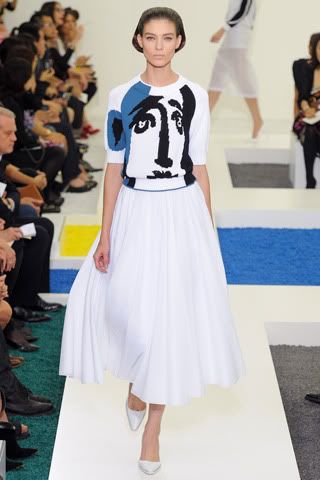 Marni
A colour palette of what-I-call neon pastels at Marni, complete with sheer sheath skirts worn underneath full skirted options - of course, those aren't the looks I've picked out, that would be too easy! Suddenly there was a 60s neon-pastel floral that came first in shirt collars and the in whole outfits. I kind of love it? Not my style at all, but utterly adorable, with the calf length socks/strappy shoes combo.
You can't put an era on this collection - the prints and colours are a bit 60s, but the silhouettes run from 40s to whenever. The middle looks; the more textural pieces are my favourites, with their waist cut outs and (still) sheer slips peeking out, before the collection delves into boxy dress and tee shapes printed with vest dress and vest shapes in the same floral patterns as before.
Layers in similar shades but different textures; always appreciated. The bra top/long, tight, high-waisted skirt look has been around a lot in Milan but here is one of my favourite interpretations. And the checked jumper/trousers look is just the right side of pyjama-y. Do want.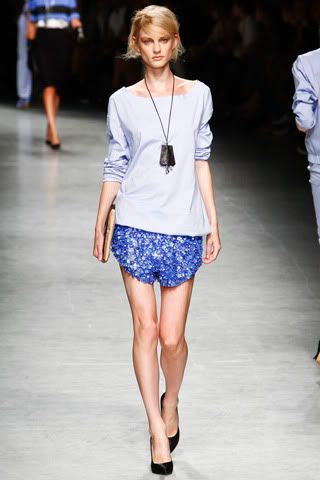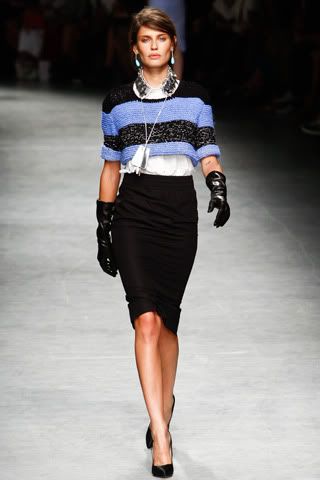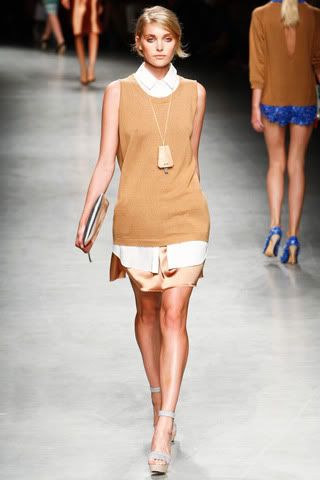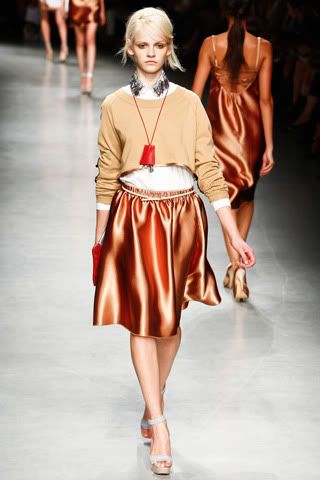 Dolce & Gabbana
It makes absolutely no sense that I should love this when I hated Prada's fruit print situation last spring/summer season, but there you go. It's all in the silhouette, right? Especially the purple-y print - Grapes? Aubergines? Who cares. They're just the right amount of
faded
to appeal to me, and in 'retro', midriff baring shapes that I very much enjoyed in Milan (and beyond...)