paris, paris, paris
it says an awful lot that in the 3 days of shows i just went through, the majority bored me and the only looks to make my heart skip a beat were these three from
carven
. this from the city that has seen balenciaga, ann demeulemeester, dior*, dries, pugh, chalayan, lanvin and rick owens show within the past 72 hours (give or take).
awakward. turtle.**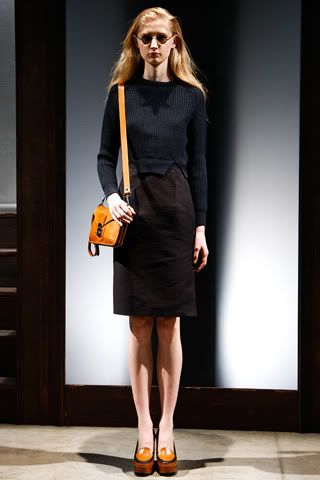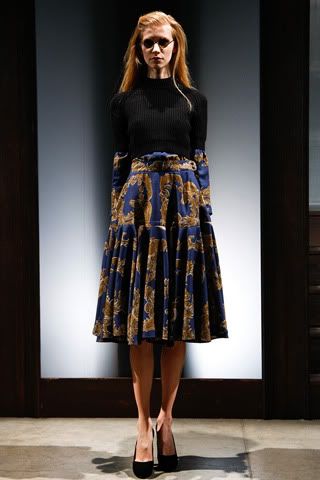 anyways, yes, full skirts, below the knee, bold (but not too busy) prints, cute knitwear. delicious, and very much what i hope for from carven every season.




sidenote: i quite enjoyed limi feu, too.
*controversial; one of the best shows i flicked through today, and one of the best dior shows for a long time.
**i have many strange phrases. this one comes with a hand action.