what was i saying about milan?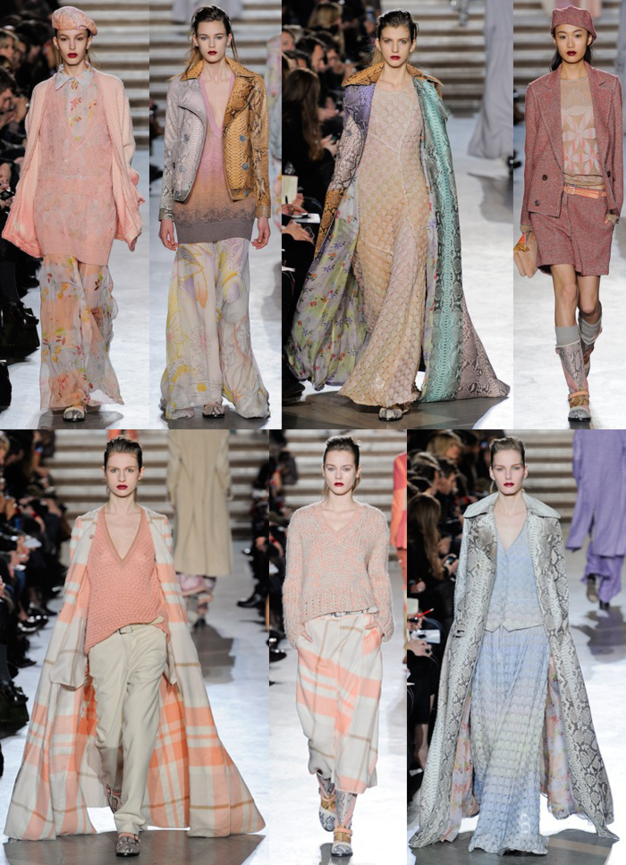 i know multicolour python coats lined with floral prints, as either full length coats or biker jackets, should repulse to the point where i want to gouge my eyes out with a rusty spoon, but...there's...something...about...them...? if you can tell me, more than
missoni can, what that is, then have at it, please, but for now let me speak in praise of pastel shaded checks, full length situations, grunge feels and layering. business as usual then.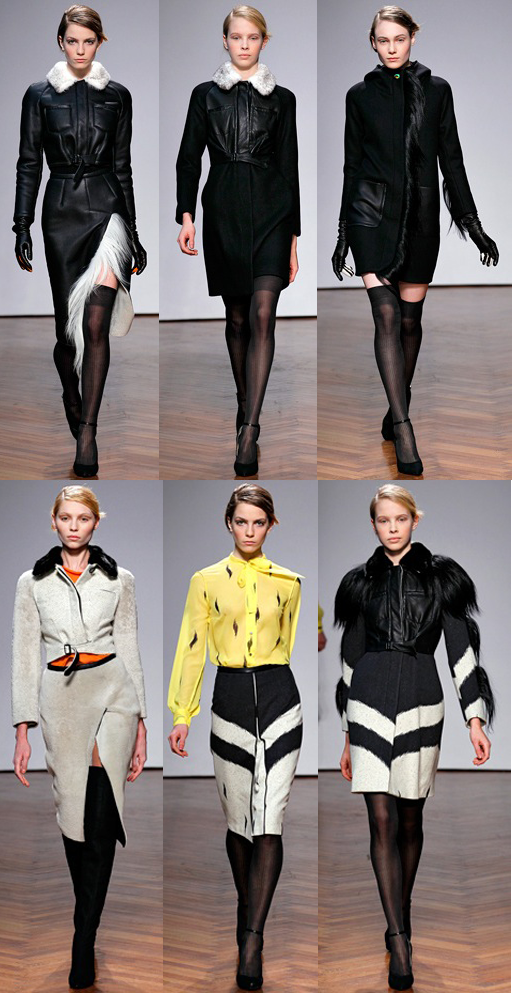 POW. knee length, asymmetrical, padded leather coat with fur trim. (almost) 'nuff said. marco de vincenzo has clearly been tapping my mind, or something, cos he's gone for the "aviator, but not , really - look! bird motifs!" collection theme very much in the vein of me and mine. but it's different, of course, and lovely. and leathery.
absolutely needed to include piazza sempione if only for that first coat; interesting but so simple. these are all such wearable pieces in gorgeous tones, and manage to range from clean lines (#2; #5) to prints and tucks (#6; #3).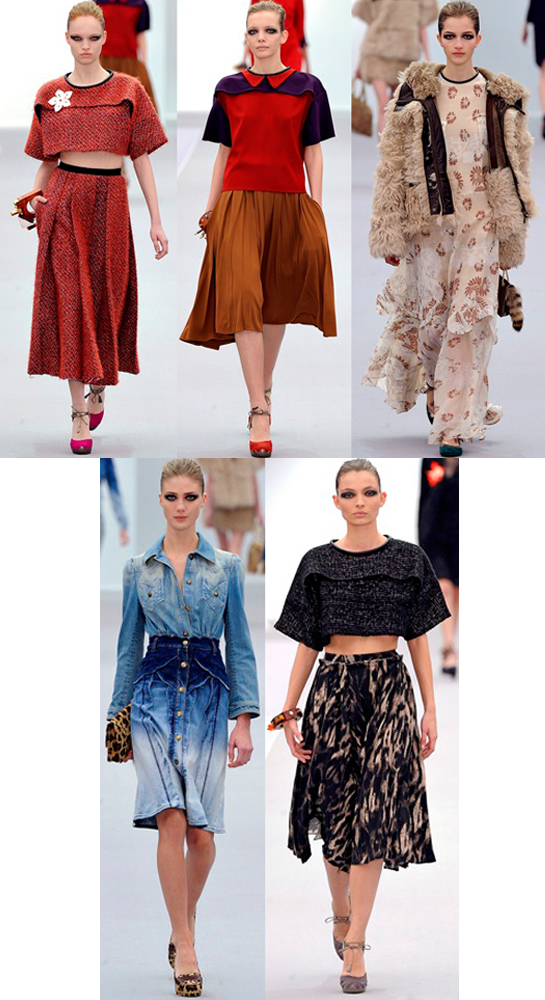 the last came as a surprise.
the thing about italian fashion; one suggests the reason i've posted so little milan; is that it so very often straddles the tacky/fabulous line, and so often comes down on the wrong side. at least, for my taste. cavalli, of course, is the king of the other side of the line.
while the majority of the collection continues that tradition, these 5 looks (out of 43) catch my eye - whether proportion wise, print wise, ridiculously shaggy shearling wise, or makes me want to take double denim to a whole new level, also note the leopard accessories wise.