well, white and cream...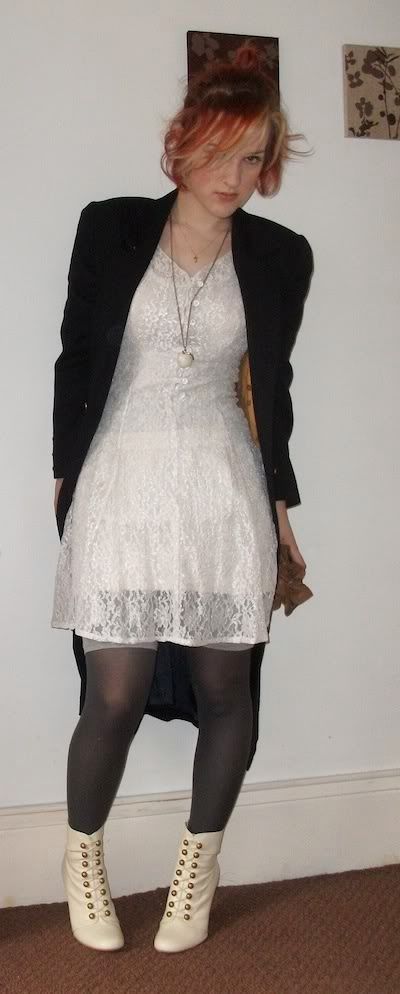 vintage dress+Burberry coat+gloves (in hand)//ASOS boots//topshop skirt (underneath)//
H&M tee+tights//primark necklace//H! by henry holland cycling shorts
well, white and cream and blue. and grey. oops. teacher's note: must try harder.
although my rings matched. even if you can't see them.
though, if i'd worn the big sheepskin coat that i planned on wearing, this would be much more like it. but the Burberry! i think i'm surgically attached to it. also, the military thing with the boots, right? RIGHT?
i'm doing purple tomorrow, and red, blue and yellow at various points this week (it was only going to be 5 days, but i have lots of clothes; what can i say?). 7th colour undecided as yet...suggestions?