eurgh, face.
i joined a netball team today. for real.
i own zero pairs of trainers.
this is going to go well.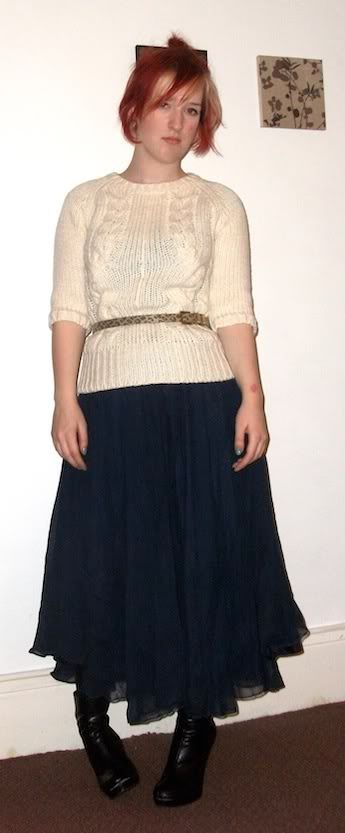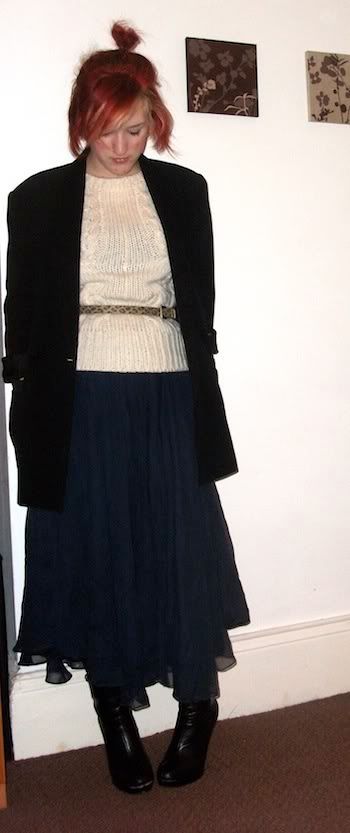 vintage dress//zara jumper//priceless boots//thrifted blazer//matalan (?) belt
you may recall this dress from last time i went to london, and the jumper is new (along with a grey/cream intarsia number, also from zara, and a pair of vintage armani jeans. score!); and i probably shouldn't have bought any of those things, but i live in newcastle and own, what, 2 jumpers?
more knitwear was necessary.
fyi i'm playing centre. because i am too short to play any other position competently. i believe my words were something to the effect of "if i can't play centre then there's no point me bring on the team..."