i'm sure i planned to write something witty to accompany these pictures - i mean, i had a great line to add to this post - but now i can't remember it.
blogging lesson no. 1: write it down as soon as possible.
anyways, moschino C&C - as i affectionately refer to it - was bright and ripe with fruit prints (RIPE! maybe that was the witty line), big holey mesh skirts, and blouses with contrast cuffs and collars.
oh, and a LONG FLOATY CHECKY SKIRT WHY ARE THERE NONE ON EBAY?! one day; one day.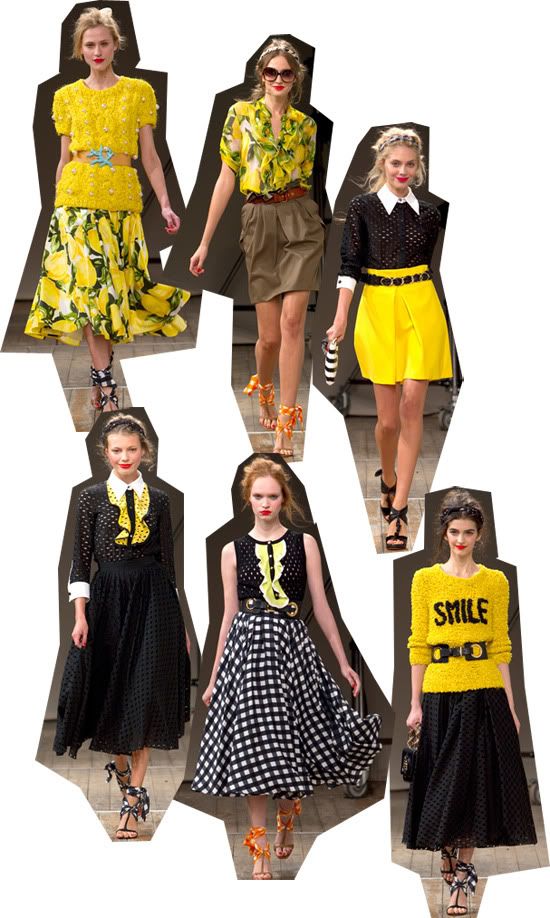 though i could live without the placket-framing ruffles and the 'smile' motif, this was a collection that made me smile - especially these looks, and especially-especially that 3rd look, right down to the pink lips.