...would be an accurate description of this outfit, non?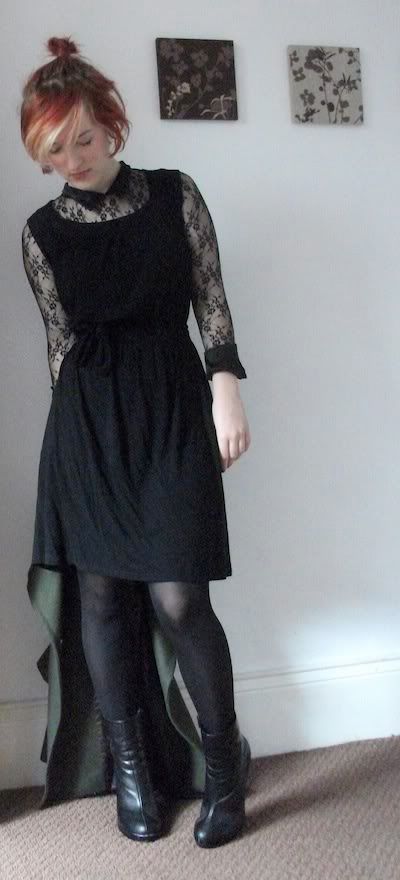 river island lace body//thrifted dress+coat//priceless boots//primark ring
one of my loan purchases - i bought the lacy body from the
river island post
(and the leopard socks. managed to resist all of the boots. still want the snakeskin/suede wedges though... sigh.) and will be wearing it with pretty much everything, all the time.
this same outfit got drenched on the way home.
thanks, rain!