you might have noticed me mentioning, just a little, my search for 2 pairs of perfect boots for the winter - THE tan chelsea boot and THE goth boot. it's not like i don't have an abundance of boots, not to mention shoes, but both these things were necessary right?
as if to prove my love for ebay, both perfect pairs popped up and i won them within 2 days of each other. WHO'DA THUNK IT?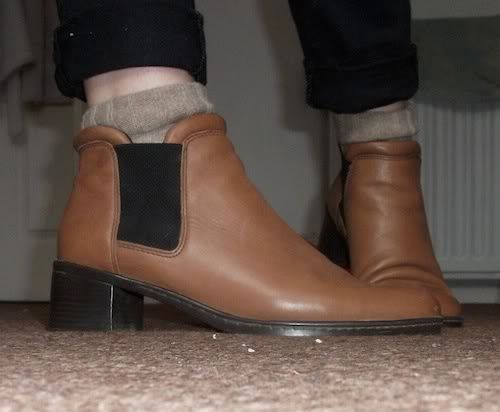 comfiest. shoe. ever. i think they're kinda cushioned and they literally go with everything (see below), which is awesome. also they're half a size too big, so i can don a thick sock with them. AND they have grips, making them the most practical shoe i own. WINTER BOOT WIN!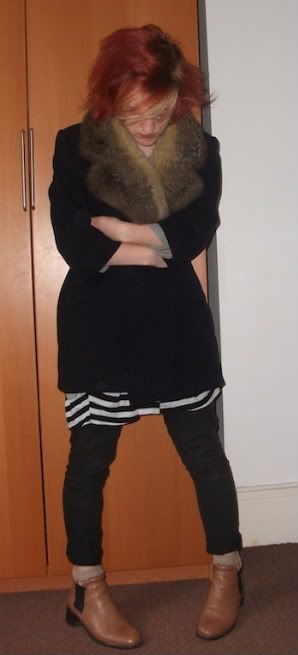 throw them on with jeans and a fur collared coat! throw them on with sequins and a jumper and a parka! why the hell not!?
as for the goth boots, well...



i think my eyes popped out of my head when i saw these on eebs; even more so when i won them for under 20 quid. they, also, are remarkably comfy (i think it's the platform; they're aren't really that high in the foot angle sense) and they are awesome.
i reckon there are three ways you can do the goth boot - embrace the goth (BLACK, BLACK, MORE BLACK. maybe some grey.), go for the contrast/lolita look with the frilliest, girliest dress you can find, or do none of the above and just whack some stripes and a parka on it. also, note new rings and peach/blue nails.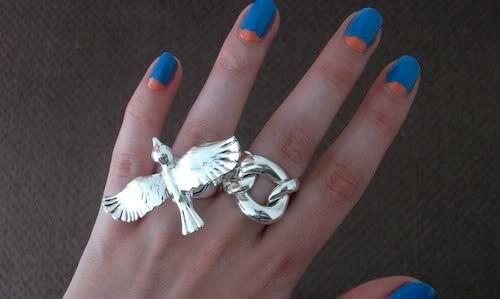 shakuhachi dress//uniqlo cardi//H&M+vintage necklaces//topshop tights//parka+rings; primark
also new/perfect red lipstick; models own OF COURSE, new favourite brand in the world, IN THE WORLD.