unrelated title!

arcade fire!

ouioui!




a night out outfit. thursday. finally wearing the sheer maxi i found at the charity shop to end all charity shops. oh, RSPCA Byker, how i love thee.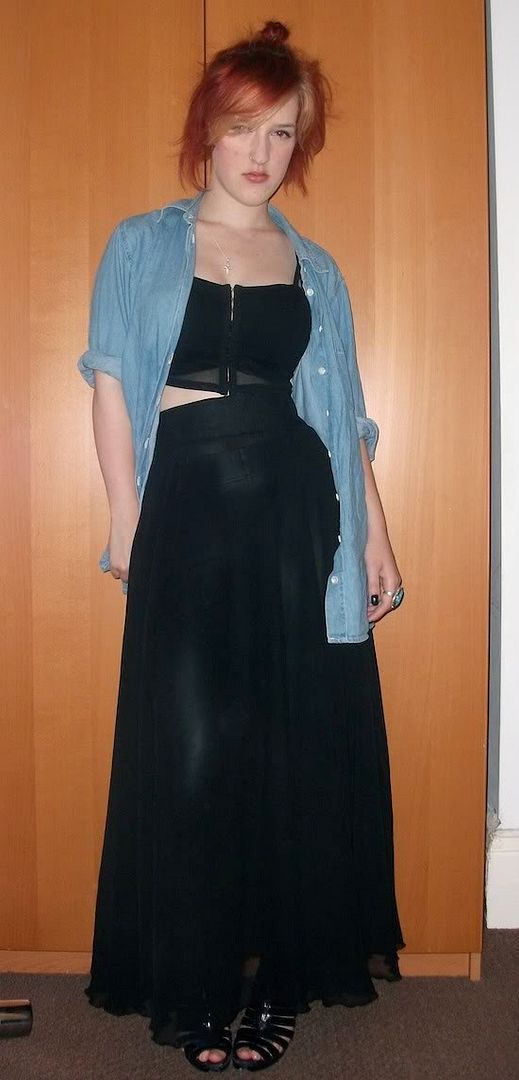 thrifted skirt+shirt//H&M leggings//topshop top//garage shoes//vintage rings
dilemma: flash pictures are horrible, but non-flash pics don't come out well.
these shoes are falling apart, but i bought some similar (and non patent) ones off of ebay and they are currently waiting for me at the post office. speaking of ebay, i'm selling stuff. yet again. jus' sayin'.