that whole camel trend really seems to be making some ground, huh?
though the "grownup"/simple/minimal things will likely evade me; maybe the camel things will catch on after all. well; maybe i'll wear my cream tee with these shorts and coat and some point this autumn/winter. oh, and my tan shoes.
still no chelsea boots. sigh.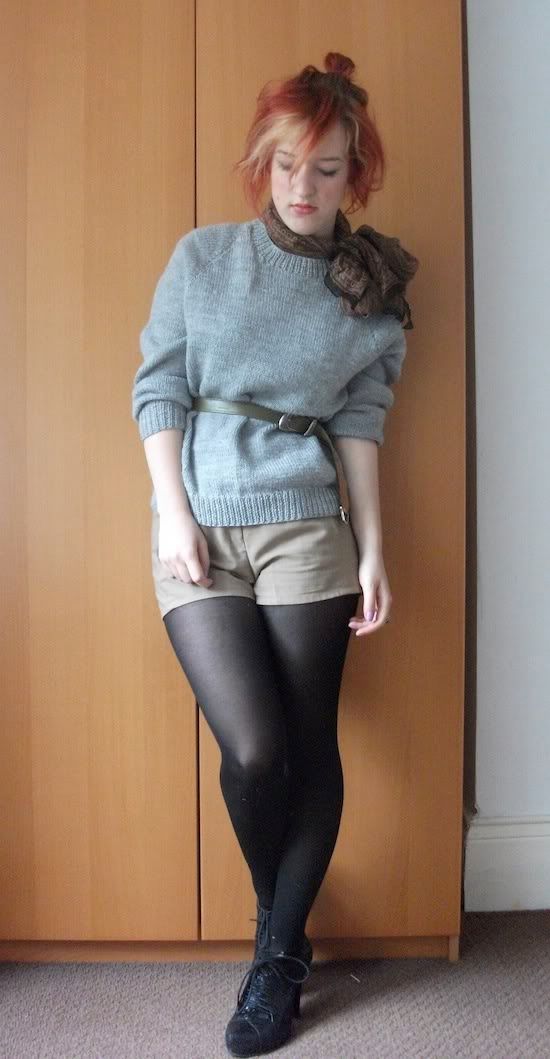 vintage shorts+belt+burberry trench//THE PERFECT (thrifted) GREY JUMPER+scarf//asos shoes
that second shot is me mid-putting on my coat; fun fact.