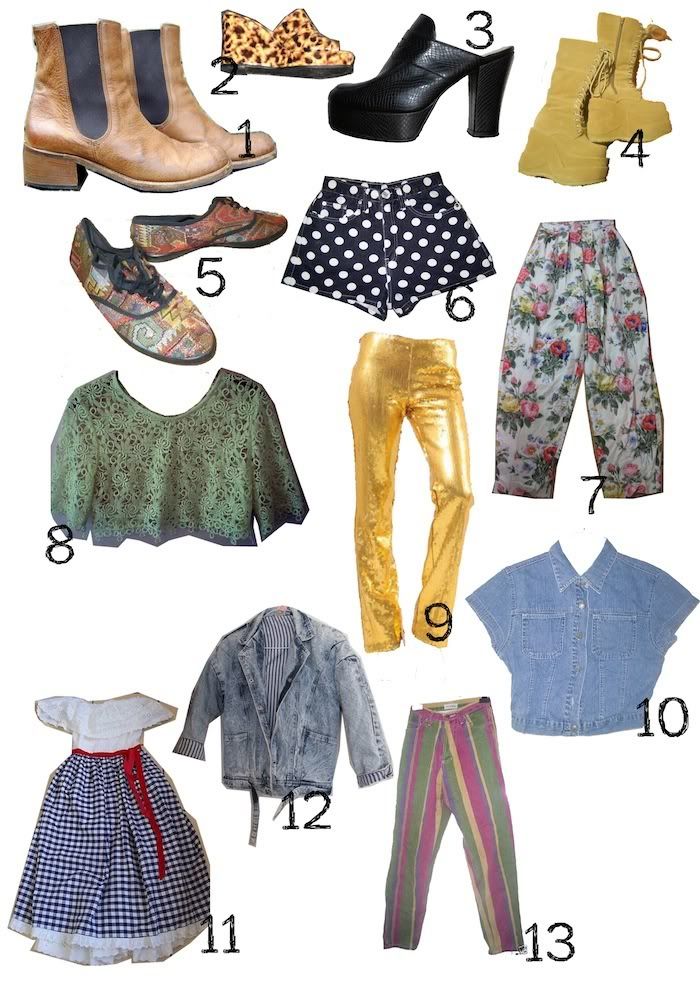 this week sees a wealth of cool shoes and some denim, with a dash of wtf-ery in the form of gold sequin flares (9) and a gingham dress (11) which can surely only be fancy dress.
i need tan chelsea boots in my life, and these are perfect (1). or they would be if they weren't a size 7.5... there are on trend vintage pieces in the form of Wang-esque wedges
(2) and clog-esque black leather numbers
(3), as well as patterned pumps
(5), but then there are also these inexplicably horrific boots too
(4), so it's not all good.
the onslaught of denim sees polka dot shorts (6) (a nice twist on the average denim short), and 80s-tastic (take that as you will) bleached jacket
(12), and a cropped vest which is so very cute
(10). oh and these striped things. hmm.
(13)

store wonderland vintage has a LOADS of floral trews in various colourways
(7),
if you're that way inclined, and this pale yellow lace crop with a floral pattern would look cute with a great number of them
(8).