now THIS is a lazing about the house outfit.
hangovers involve jeans; not leaving the house but spending the day DIYing, making chocolate mousse and watching come dine with me mean stripes galore. apparently.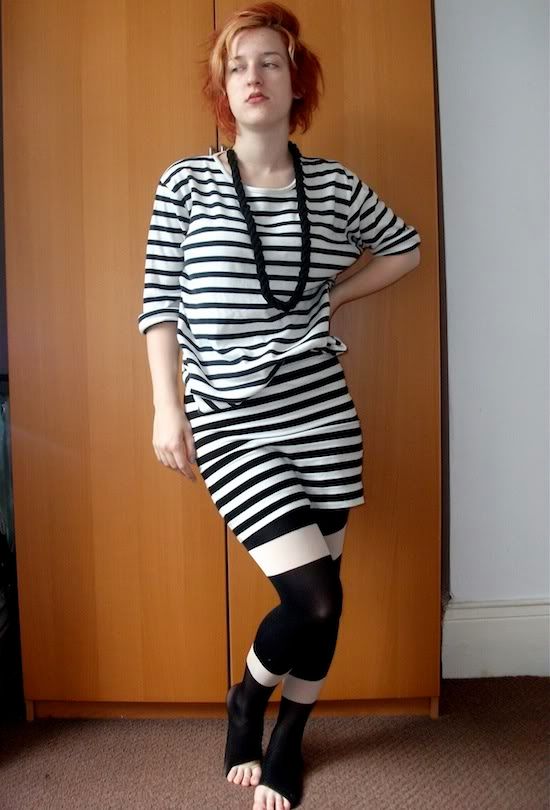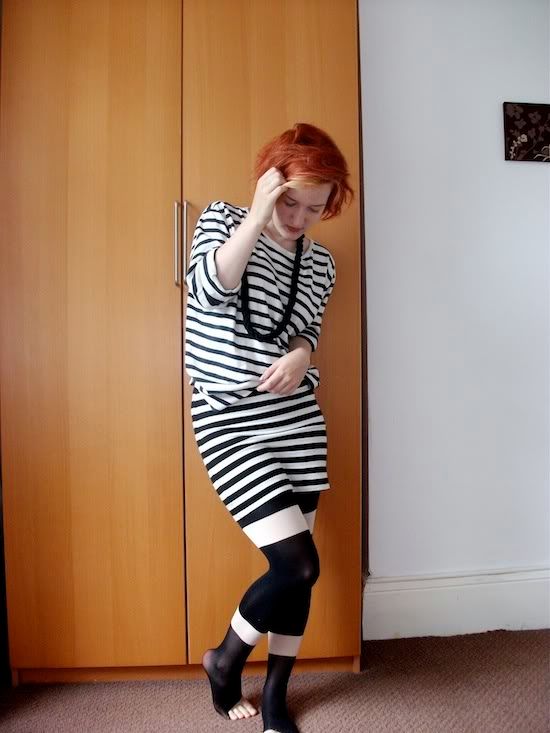 thrifted top//H&M skirt+necklace//henry holland tights




i love that top, but every time i wear it, it attracts stains. usually of the food variety. pasta sauce, gravy, coffee....




anyways, during my lazy day i also encountered the
cosmopolitan blog awards. this isn't a shameless request for votes, but if you're a fan of blogs in general, it's a great opportunity to get your favourites heard. f
ashion and style is just one of the categories and you can vote as many times as you like (the other categories being: s
ex and relationships, b
eauty,
e-tailer,
lifestyle,
gadget tech,
news and current affairs,
celebrity and the "n
ew fashion blogger" award for blogs under 6 months old.)
i haven't decided quite who to vote for for the fashion-y ones, but i did vote in sex and relationships, as that's what one of my new favourite blogs falls under:
men i wish i hadn't slept with
until now i didn't have the right place to plug it, but go read it. hilarious.