the collection.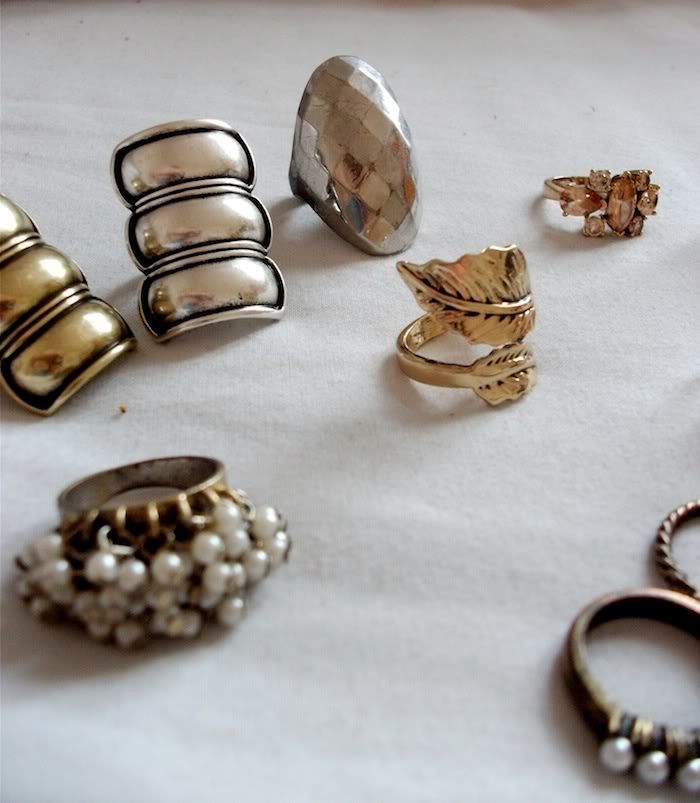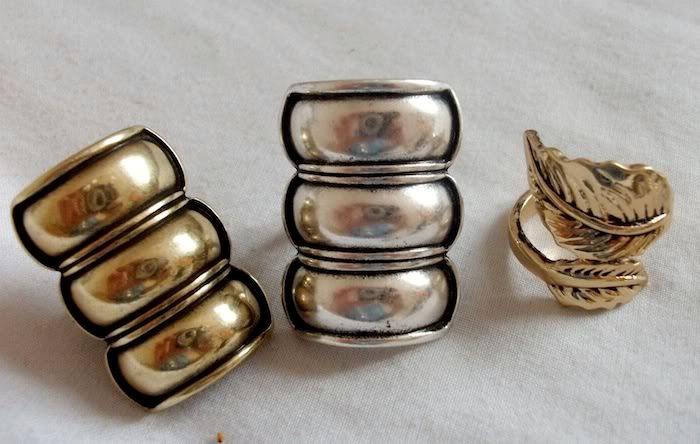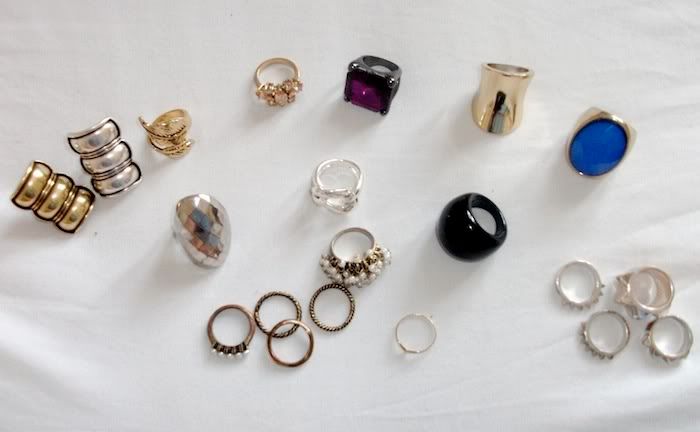 i'm so ridiculously all about my rings right now. the 4th pic is my newest acquisitions - two long H&M numbers and an adjustable leaf from Claire's Accessories (!), which i haven't been in since i was about 14.
i need more - currently trawling ebay; although H&M is my ring go-to. they always have good ones.
i feel like posting is a little lack-lustre right now. but i'm planning a new "feature" tomorrow, which hopefully will be a regular occurance.
clockwise from top left: H&M//H&M//Claire's//thrifted//Primark//H&M/
/
Topshop//H&M stack//vintage//Primark stack (?)//Topshop//Primark//Topshop