oh,
asos
, what are you trying to do?
today on their front page; 3 styling options/themes and some items which fit them...:




though i don't want any of these pieces per se, the bracelets are awesome, and the leather+floaty dress+boots thing is making me happy.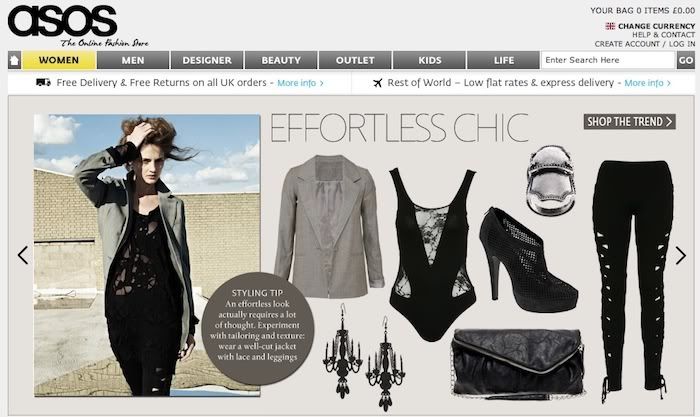 err, likewise. although, the ring is cool. (as is a similar one i have bookmarked. i have a number of things i can't afford right now bookmarked in the vain hope they'll still be there when i do have money. unnnnlikely.)
but then, THEN, we get to this. LOOK AT THE LOOKBOOK SHOT. LOOK AT IT. AHHHHHH!
if that dress weren't £85.... the asymmetry + the sheer + the fitted bodice is making me drool. true story.
i'd muchly enjoy anything on this page (although a non-holey jumper would be preferred...) but the bank account says no, no.
i could, of course, attempt a recreation - i have a grey jumper (definitely not slouchy enough, though. tight fitting if anything...), and i bought a sheer maxi skirt in the mecca that is RSPCA Byker a couple of weeks ago that i have yet to wear.
well, i have yet to wear it outside of twirling around in it in my room. it is wonderful. and was £3. toot!
my point is, asos, it's like you know i have no money and your taunting me.
why is it, when you have money there's nothing you particularly want, and when you have nothing you want everything? hmm? HMM?