it was my housemate's 21st yesterday - i made him a 6 layer rainbow cake; no lie - but all the post was for me. as was the package delivered around 3. (my new printer. no excuse to now be doing work now...)
in said packages were a number of recent ebay purchases.
ah, the curse of ebay. once your selling stuff, you're searching for new things that you want too. dammit.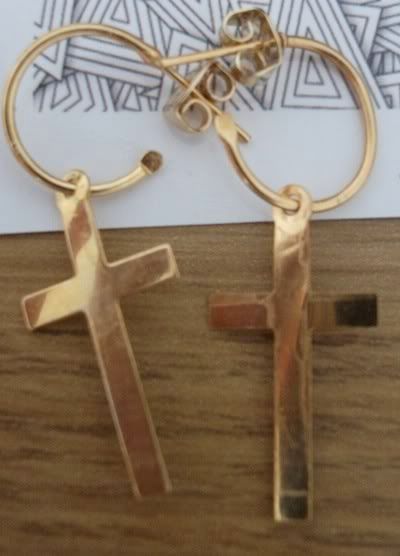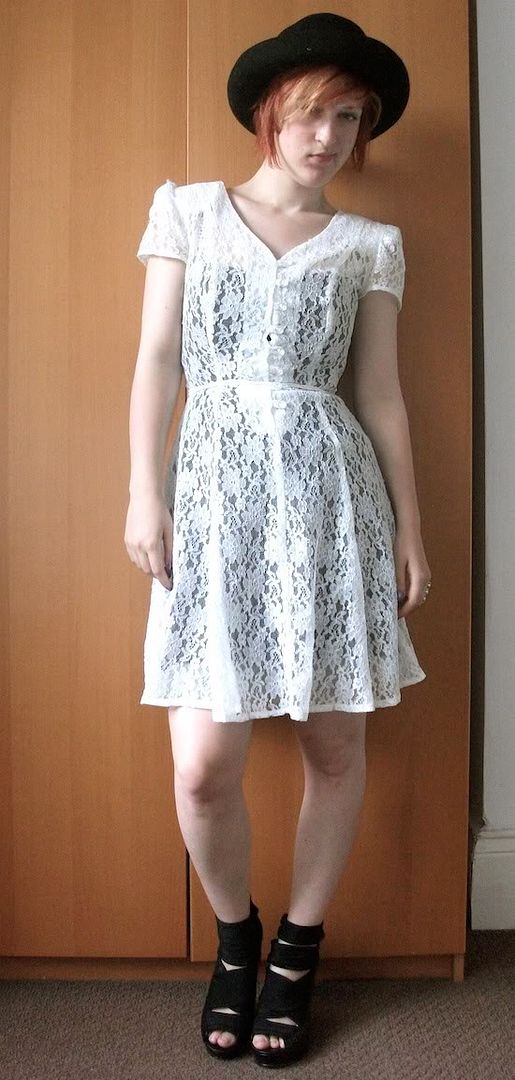 vintage cross earrings (SOMEWHAT REMINISCENT OF FAITH-ERA GEORGE MICHAEL, Y/Y?); khaki blouse; vintage lace dress.
...worn with things found on my floor, of course (thrifted velvet dress, H! by Henry Holland cycling shorts, Oasis wedges, H&M ring, hat from ebay...)
as much as larger bosomed ladies "shouldn't wear high necks" (which is one 'rule' i do, actually, sometimes consider given that they can and do look massive in said outfit situations), i think a high neck under a strapless dress breaks it up and you can "get away with it".
which is good, cos shirts buttoned up all the way/high necks are very much relevant to my interests right now.
damn you, elaine benes.
also, this card was in the package with my lace dress. no idea why i have the earrings in this pic, but there you go. (it came from ebay store
the purple lizard
, which you should mebs take a gander at.)