HRRRRRRNK! go vote for blog of the month. I'm under ventures of jenn, dumdedum.
(and then come back and look at me wearing some stuff.)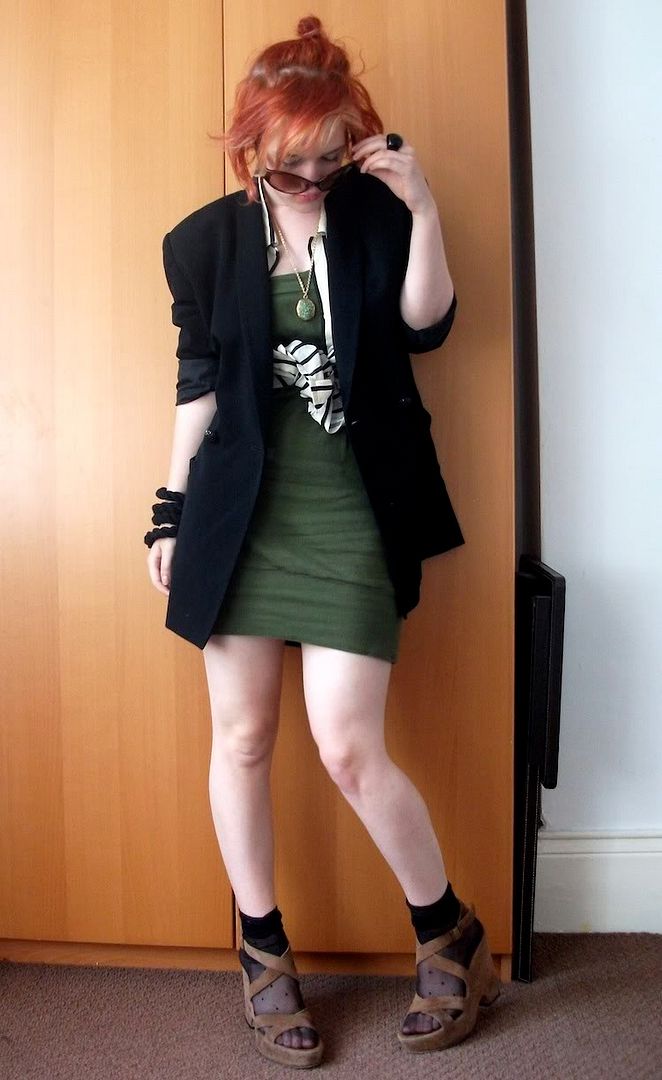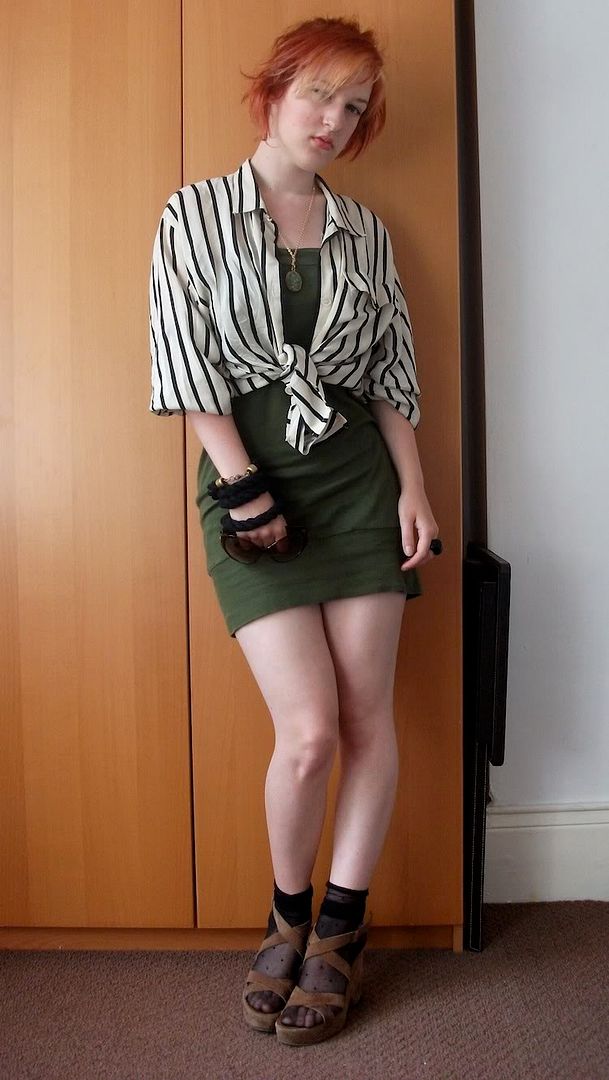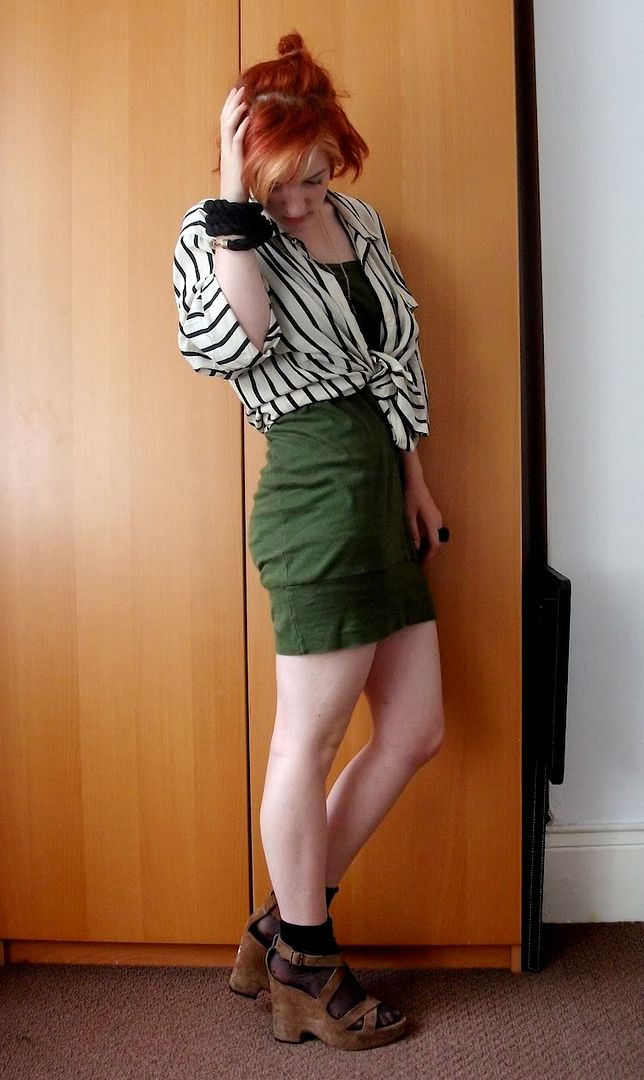 american apparel dress//thrifted blouse+blazer+sunglasses//vintage necklace//topshop ring
//H&M necklace as bracelet//socks DIY's out of tights//Gucci wedges
so it's come to my attention that no matter what direction my style wanders in, everything is grounded by my waist. blouses tied at the waist; belts; cropped tees or jumpers that end on the waist; high waisted skirts/trousers/shorts (especially vintage, cos they tend to be even more high waisted.)
it's a fine line to straddle when you have a tiny waist but fairly big everything else - cos, yknow, high waists often accentuate the lower half and high necks accentuate the upper, but low necks with cropped styles are a little...bare....
also of note: my legs are still deathly pale. WTF, LEGS? my back is peeling off last weekend, but my legs are still ghostly. I'd prefer the other way round KTHNX.
my bun is getting bigger, huh? slightly.