I'd apologise for the lack of posts, but it's been blazing hot and sunny this weekend and I have no apologies for spending the last 3/4 days lazing in the park/back yard/beach, eating outside and drinking too much wine. Back to our regularly scheduled rambles soon.

It's was hot on Thursday, but that didn't stop me wearing this: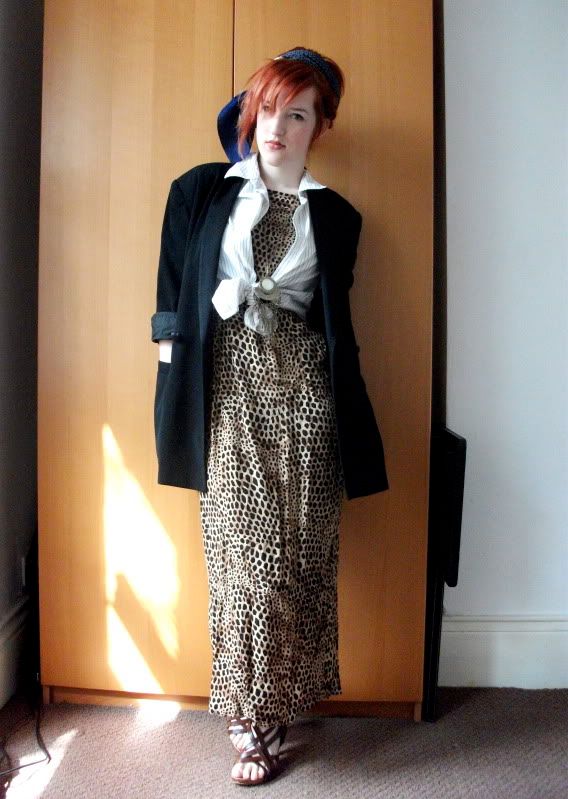 dress, vintage, ebay//thrifted jacket+ralph lauren shirt+shoes//headscarf stole of Aaron//H&M necklace

(and subsequently taking off the jacket and failing to walk properly in the shoes, ho hum).