Read this, then go here:
gimmegimmegimme


Now, clearly, I was not at Sydney Fashion Week. But a whole bunch of high profile bloggers were, and as such I am appropriating their photos etc to talk about some designers I hasn't heard of before but am really into.
First up?
Dion Lee
.

Of course, I wanted to show the newest collection, and it's not on his website just yet, so bigup to
Style Bubble
and
Jak&Jil
for these pics of S/S11 (our A/W11, right? Damn you, confusing southern hemisphere.)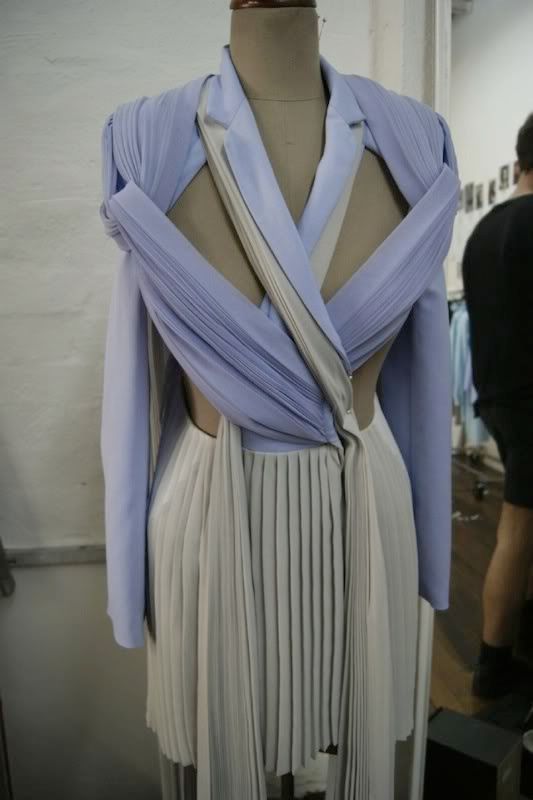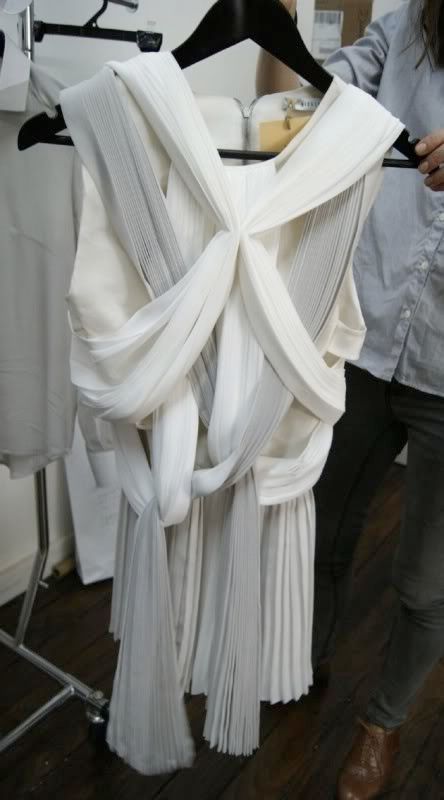 The pleating detail is amazing. The way the pieces drape and intertwine is reminiscent of Rodarte, but, I like this more..? I mean, look at the bodice detail in the last one! Insane.
Even the black dress has shadows and light and movement because of the pleats.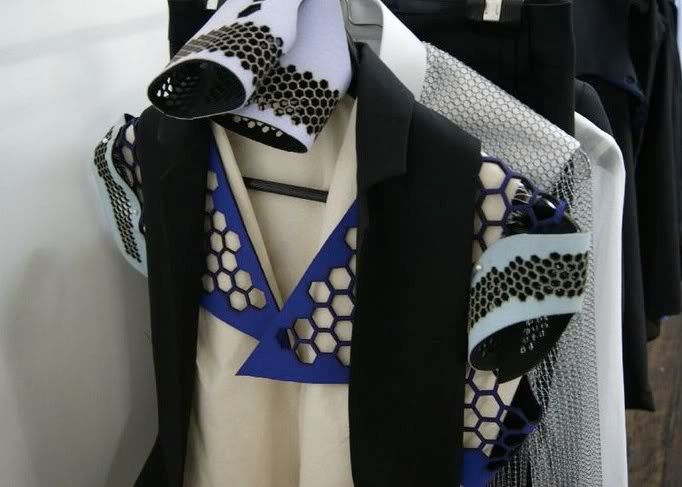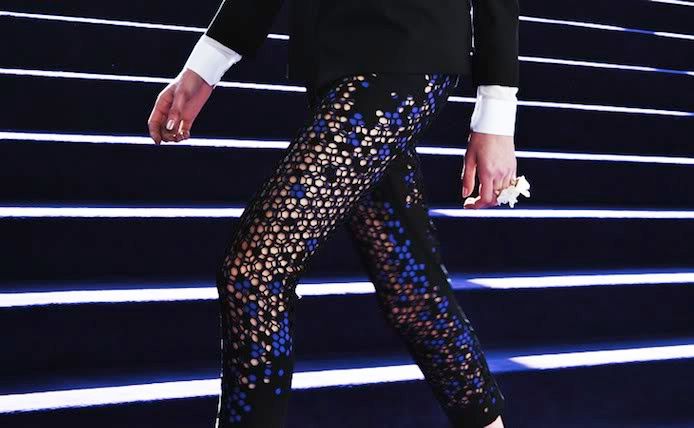 The honeycomb cut outs and mesh are OBVS a big selling point on my part. Fantastic. Love the leggings (trousers?) with the bright blue pops, and it looks like the cutouts, espesh in the first one, if not also the last, are in neoprene. Which is awesome, cos I'm down with the neoprene vibes, but they all seem to scream 'wetsuit' at me, and these don't. If you're gonna use an unexpected fabric like neoprene, something so intrinsically linked with wetsuits and swimwear, using it in a completely different context is exciting to me.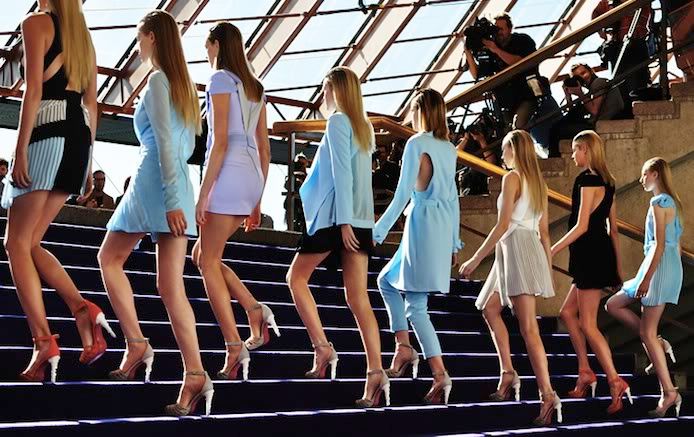 More pleats and pastels; more cutouts in different pieces and places; some Rorschach ink blot prints (which is what Bryony's jacket was inspired by in our last project, woo!) which are fantastic. Abstract prints; I am a fan.
And finally this shot, which reminds me of this malarky with the white fringes and such.


So yeah, Australian/Sydney fashion week, pretty awesome. Should definitely get more press; espesh when they can have shows in such venues as the Sydney Opera House. I mean, C'MON.

-------------