Friday.
Daniel. (I'd link his blog, but he hasn't updated in months so balls to him.)
I picked this theme: stripes!


dress+bag from H&M//tights by Henry Holland//shoes from errrrr somewhere? verrrry old.//
necklace from ebay//ring from topsohp//thrifted jacket
First, THANKS ANA for ruining my shot; douche.
Second, car parks are the new black.
Third, I picked stripes as an excuse to wear this dress. I'm not big on high necks, usually, but I've had this a few months and worn it, like, once? idk. I saw it hanging there, I saw a theme, etc.
Daniel wasn't in on the theme, but he WAS wearing his new vintage YSL trench, and some studded boots, so we'll let him off. As usge, Ana will tell you where stuff is from on OFTAA, yeah? Note her scarf and dress; yesyes.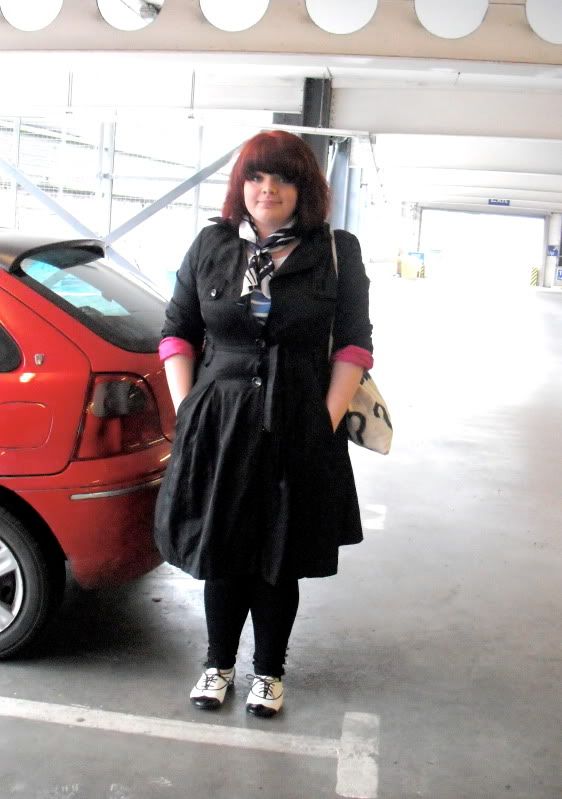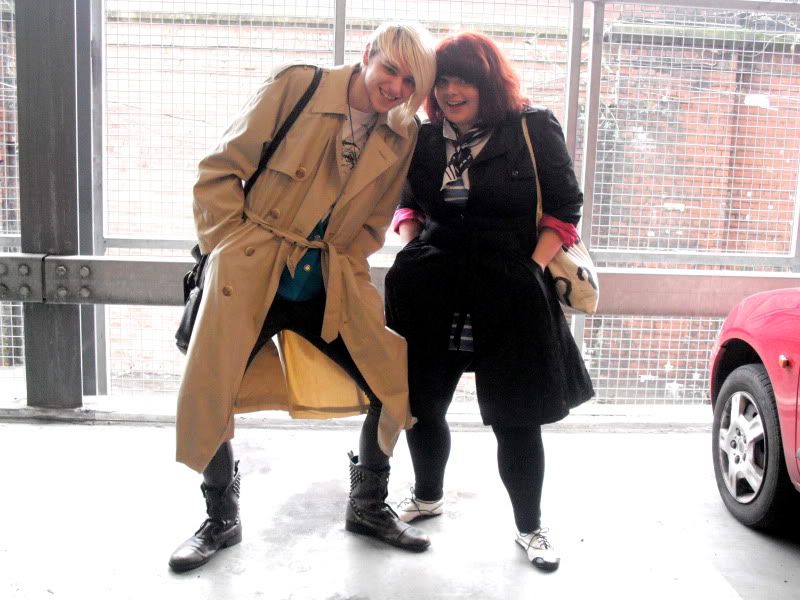 I don't know what they're doing there. Your not in hareems now, guyz.
Bonus pics of greatness:
Daniel's bday pressie off of Ana: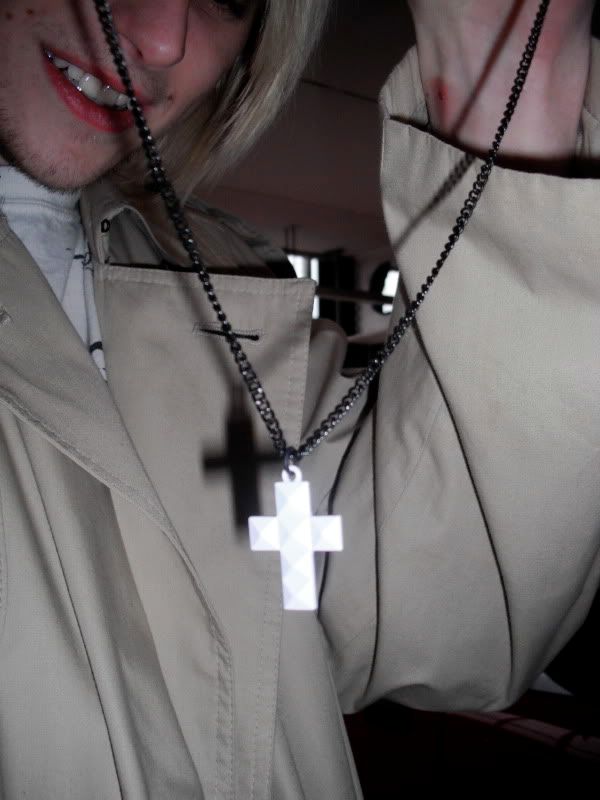 And wearing Ana's 'granny earring' with his thrifted 'granny blazer' makes Daniel a granny of some sort, clearly.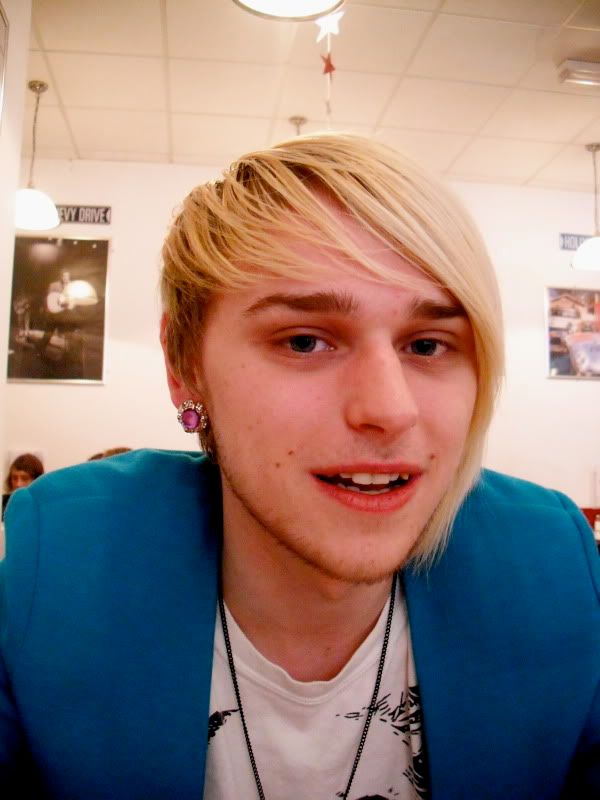 Chortle.