Saturday night (am aware it's now Wednesday; what of it?), we rolled to the Other Rooms to see Robots in Disguise, then theCut. We also had 2 takeaways over the course of the night, but we'll keep that on the downlow.
The theme was, of course, sequins.
And I did, in fact, buy a sequin pillbox hat for occasion, which was to be borrowed by Ana, but she decided against it.
Like a fool. LIKE A FOOL!
(I was gonna wear it on Easter Monday to the family gathering, and forgot, also. Sequin pill-box hat fail ALL AROUND.)
As usze, head on over to
ana
's blog for her deets.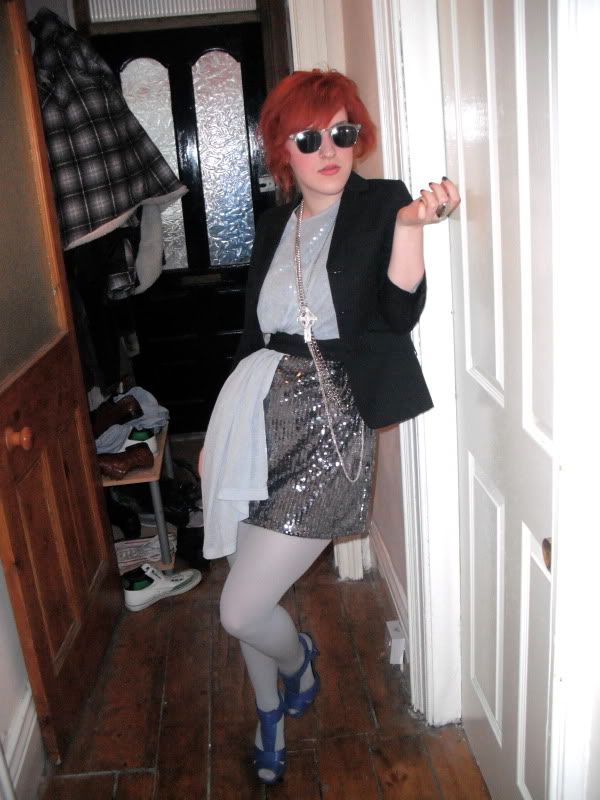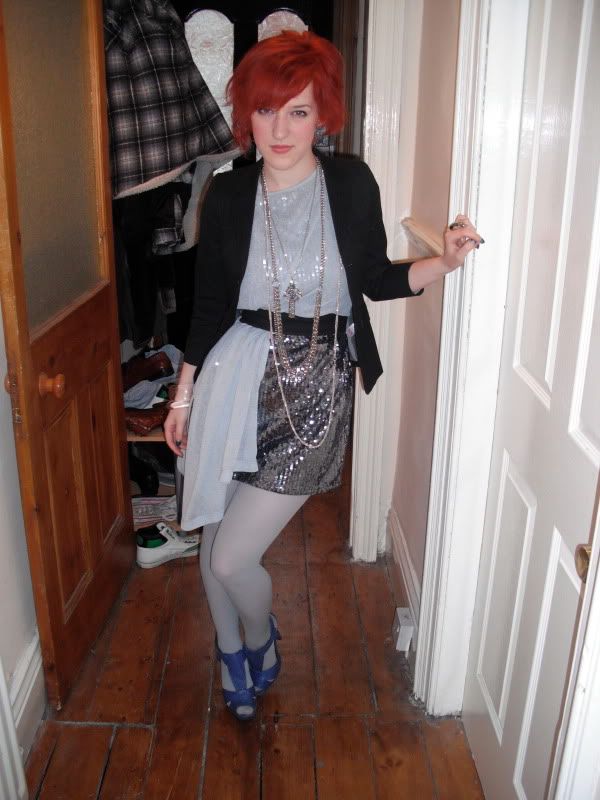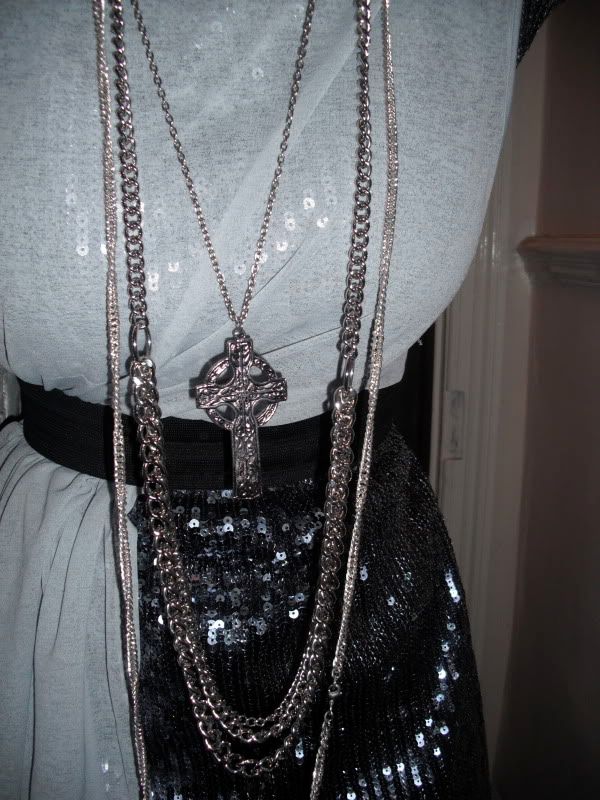 thrifted sequin dress+sheer blouse+cross necklace//ebayed pinstripe jacket//H&M necklaces+bangles//Topshop ring//Matalan (!) shoes
...and sunglasses I found behind the microwave.
I didn't wear these out; not THAT much of a twat. And yeah; behind the microwave. Did a massive tidy up on Saturday. Mmmmm procrastination.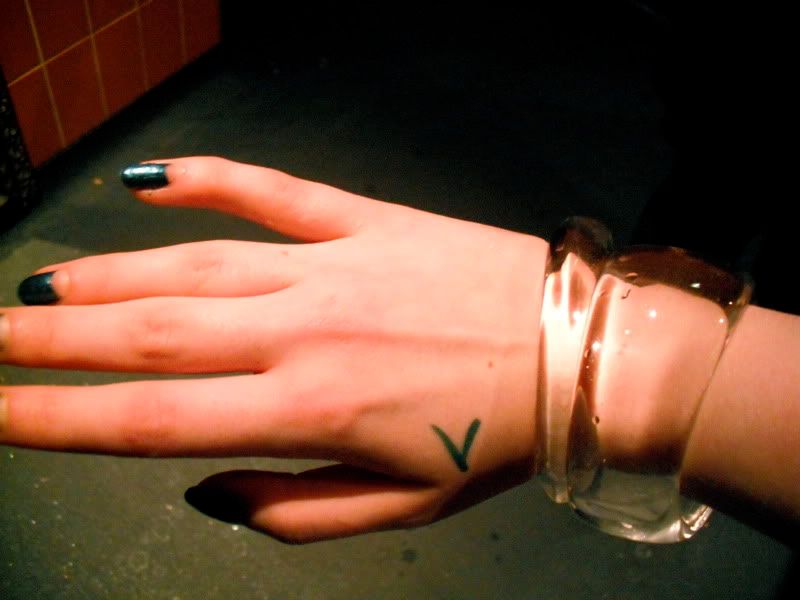 Close up of bangles and nails and such. First time I painted my nails in MONTHS. And I removed the half moons with a cotton bud and some nail varnish remover; mixing it up a bit....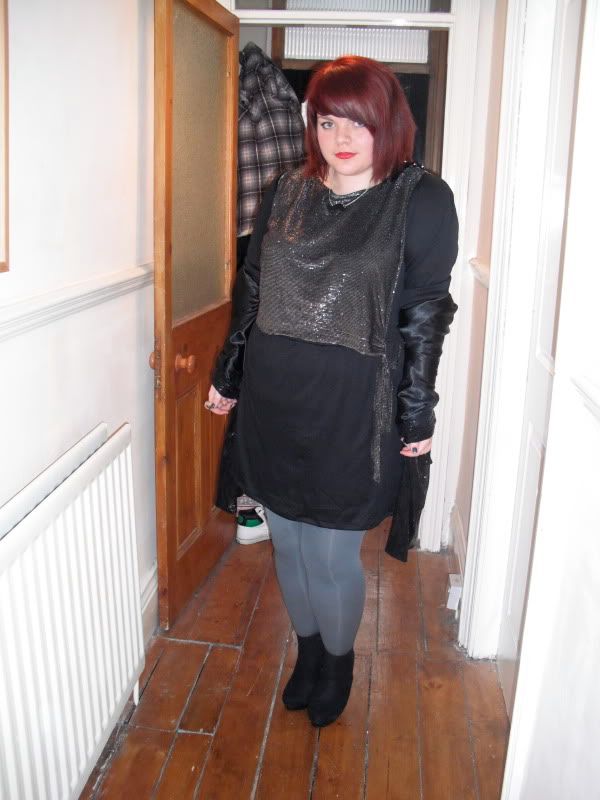 And there's some Ana looking coy//looking like a twat for you. Brilliant!




PS

LOST. AMAZING. Best sideways flash EVER.


-------------