Printed goodies, today, courtesy of
and beyond
... - an Amsterdam-based label (You know, I find a lot of 'dam based designers I love....) run by Jolanda van den Broek and Brigitte Hendrix (best name ever).


Their latest collection,
Smoke
, combines gorgeous smoky/cloudy prints with wonderful shades of blue and cream, putting it into bodysuits and leggings, plus floatier pieces. Oh, and a touch of floral. And some leopard print.
XD.

Love the cut of all the dress/coat affairs. Though I think the first dress/tunic is my favourite; and something that could easily be worked into my wardrobe!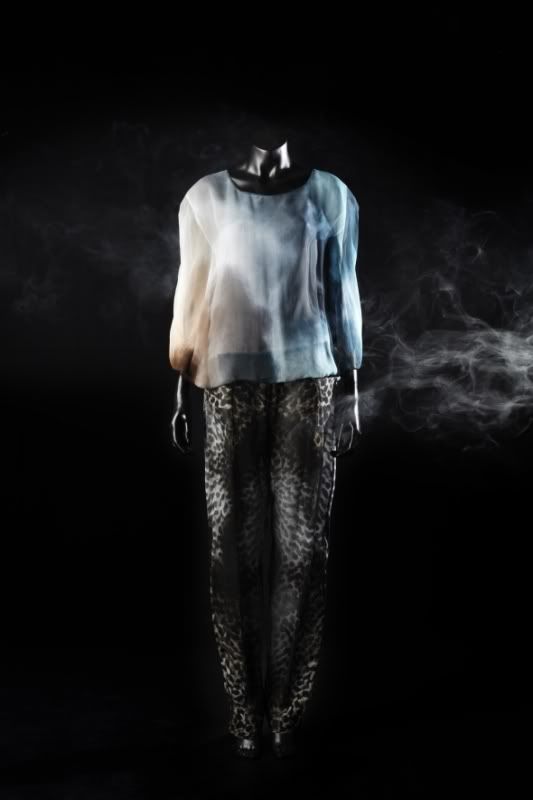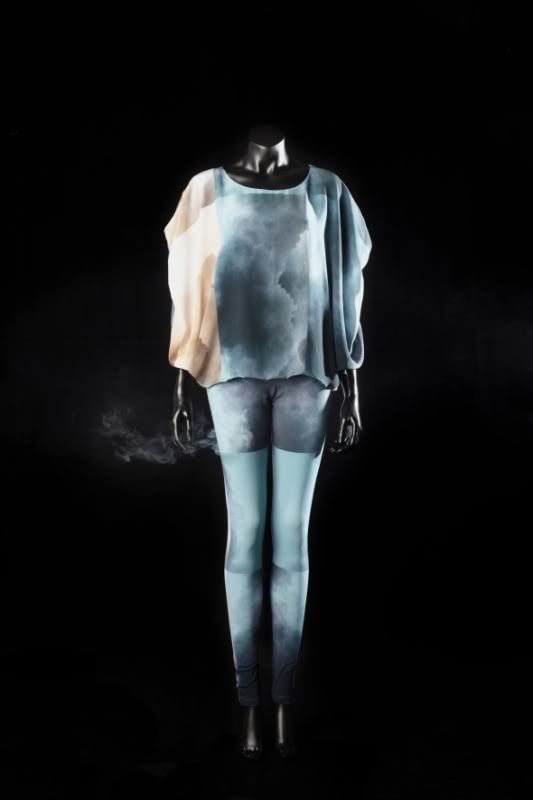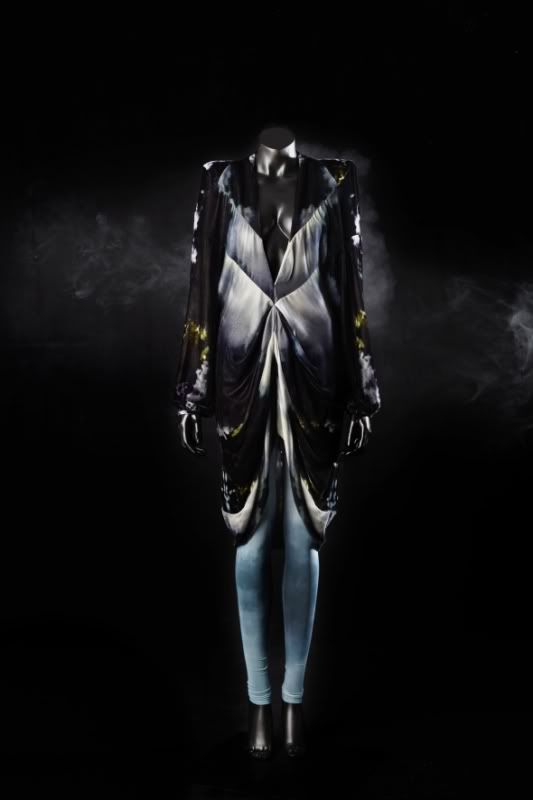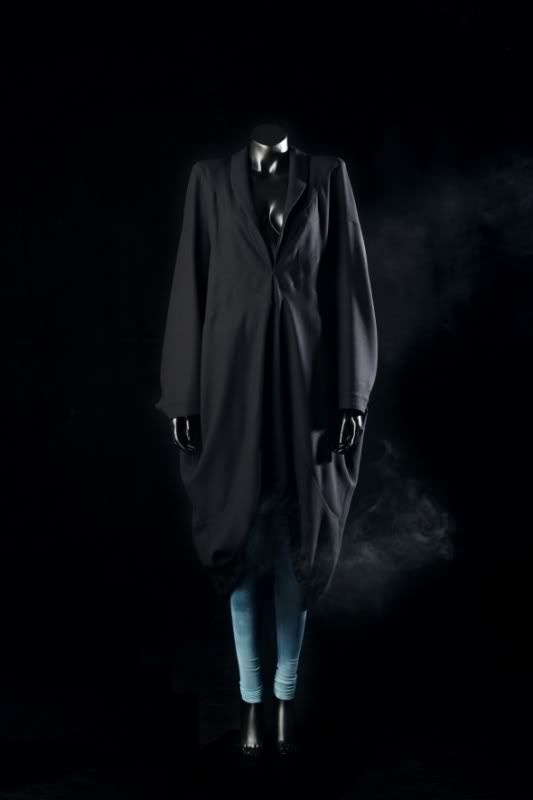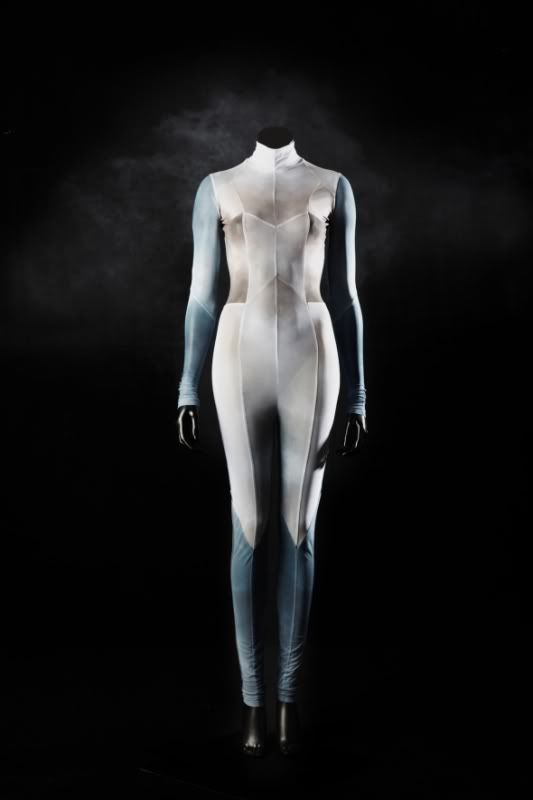 Their older stuff is even more awesome, though - this is clearly the perfect sequin dress, form the
Blinded By The Lights
collection.
Also, y'know, her hair and makeup is spot on.
Everytime I see platinum blonde, I miss my old hair. And then I think, nahhh red suits more. SHRUG.